Welcome to The Breakfast Club! We're a disorganized group of rebel lefties who hang out and chat if and when we're not too hungover we've been bailed out we're not too exhausted from last night's (CENSORED) the caffeine kicks in. Join us every weekday morning at 9am (ET) and weekend morning at 10:00am (ET) (or whenever we get around to it) to talk about current news and our boring lives and to make fun of LaEscapee! If we are ever running late, it's PhilJD's fault.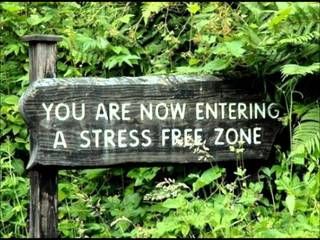 This Day in History
Israeli Prime Minister Ariel suffers a stroke and lapses into a coma; the inventor of braille is born; Jesse Ventura sworn in as Minnesota's governor, poet T.S. Eliot dies.
Breakfast Tunes
Something to Think about over
Coffee

Prozac
A billion here, a billion there, and pretty soon you're talking about real money.
Breakfast News
Powerful Chicago council member charged in federal probe
Zinke denies report that he lied to Interior investigators
Dartmouth College announces plan to fight sexual misconduct
Attorney general supports longer limit for sex abuse suits
Insurers sue California utility over wildfire damages
Federal sentencing overhaul leads to Tennessee man's release
Saudi Arabia says 5 face death penalty in Khashoggi killing
Bail sought for ex-Marine held in Moscow for alleged spying
Mexico urges thorough probe into border tear gas incident
Chinese rover beings exploring 'dark' side of moon
North Korean envoy to Italy vanishes _ did he defect?
Breakfast Blogs
The House of Representatives Is Different Now. The Future Is in It. Charles P. Pierce, Esquire Politics
Impeachment and the Narcissist's Off-Ramp emptywheel aka Mary Wheeler, emptywheel
Likable Enough? On The Hillarization of Elizabeth Warren. Echidne, at her blog
Meet the dragon-slayers digby aka Heather Digby Parton, Hullabaloo
North Carolina: State of Confusion Tom Sullivan, Hullabaloo
Coming to Terms with the Impeachment Process: The Case for Starting a Formal Inquiry Bob Bauer, Just Security
The Coming Judicial War on Gun Control scott Lemieux, Lawyers, Guns and Money
How Subcontracting and Outsourcing Undermine Workers Rights: Government Shutdown Edition Erik Loomis, Lawyers, Guns and Money
Shocker: Jerry Falwell, Jr, May Not Be a Good Christian, According to His Own Definition of "Christian" The Rude Pundit, at his blog
My Unpopular Opinion: In favor of Paygo from the left Yastreblyansky, The Rectification of Names
2020 DEMOCRATS SHOULD RUN ON GOVERNING LIKE ADULTS Steve M., No More Mister Nice Blog