Welcome to The Breakfast Club! We're a disorganized group of rebel lefties who hang out and chat if and when we're not too hungover we've been bailed out we're not too exhausted from last night's (CENSORED) the caffeine kicks in. Join us every weekday morning at 9am (ET) and weekend morning at 10:00am (ET) (or whenever we get around to it) to talk about current news and our boring lives and to make fun of LaEscapee! If we are ever running late, it's PhilJD's fault.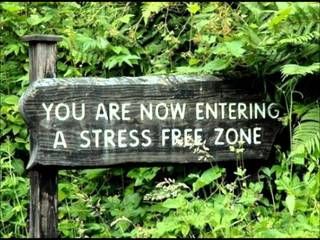 This Day in History
The Stamp Act takes effect; The United States explodes the first hydrogen bomb; Sistine Chapel paintings are first shown to the public; Algerian nationalists begin rebellion against French rule; NFL's Walter Payton dies.
Breakfast Tunes
Something to Think about over
Coffee

Prozac
The two most misused words in the entire English vocabulary are love and friendship. A true friend would die for you, so when you start trying to count them on one hand, you don't need any fingers.
Breakfast News
Not out of woods yet but winds driving California fires die
Chicago teachers strike ends after 11 days without school
The pressure is now on Facebook to ban political ads, too
ACLU: South Carolina driving rule penalizes poverty
Judge upholds law allowing Great Lakes oil pipeline tunnel
Keystone oil pipeline leaks 383,000 gallons in North Dakota
Deal gives Ford workers $9K signing bonus; plant will close
Last call: Utah is set to tap out on low-alcohol beer sales
US judge dismisses case against legal brothels in Nevada
Nevada suit seeks to protect rare wildflower from mining
Science Says: How daylight saving time affects health
Final 'Or-derrrs': UK Commons speaker John Bercow bows out
Thousands march in Chile protest after summit cancellations
North Korea says it test-fired new multiple rocket launcher
Ukraine's plan to sell farmland raises fears of foreigners
Bolsonaro's son criticized after call for Brazil crackdown
German court throws out climate challenge to Merkel govt
Hong Kong protesters, police in Halloween standoff
Scientists say quarter of all pigs could die of swine fever
Breakfast Blogs
The Momentum Is All in One Direction Now Charles P. Pierce, Esquire Politics
The Republican Closing Argument against Impeachment Is Personally Implicated in the Scandal emptywheel aka Marcy Wheeler, emptywheel
Meanwhile, The Pace Of US War Crimes In Afghanistan Accelerates Dramatically Jim White, emptywheel
What else is on Rudy's phone? digby aka Heather Digby Parton, Hullabaloo
The whites of his eye sockets Tom Sullivan, Hullabaloo
A Game-Changing Provision in the House Impeachment Resolution W. Neil Eggleston, Just Security
The Strategic Underpinning—and the Limits—of the Republican 'Due Process' Defense of Donald Trump Bob Bauer, Lawfare
Dollars to Donuts, Tulsi Gabbard is going to run as a third-party candidate
The Kavanaugh Kourt Scott Lemieux, Lawyer, Guns and Money
Erik Visits an American Grave, Part 573 Erik Loomis, Lawyers, Guns and Money
A Birthday Gift from the Gods of Farce driftglass, at his blog
Gaps Yastreblyansky, The Rectification of Names
Halloween Horror: We're Fucked When It Comes to Climate Change The Rude Pundit, at his blog
REPUBLICANS DON'T CARE IF THEIR TALKING POINTS ARE DEBUNKED IN REAL TIME Steve M., No More Mister Nice blog
Not Much Going On With Trump Impeachment Today, Except ALL THIS SH*T OH MY GOD Evan Hurst, Wonkette
Katie Hill Goes Down Fighting, And We're Not Crying, YOU ARE CRYING Robyn Pennacchia, Wonkette
Trumps Try To Shiv Biden, Wind Up Murdering Irony Five Dollar Feminist
Ken Cuccinelli Promises Never To Deport Sick Kids To Their Deaths, Unless He Wants To
We Will Have Whatever Mike Flynn Lawyer Sidney Powell Is Snorting Jamie Lynn Crofts, Wonkette