Welcome to The Breakfast Club! We're a disorganized group of rebel lefties who hang out and chat if and when we're not too hungover we've been bailed out we're not too exhausted from last night's (CENSORED) the caffeine kicks in. Join us every weekday morning at 9am (ET) and weekend morning at 10:00am (ET) (or whenever we get around to it) to talk about current news and our boring lives and to make fun of LaEscapee! If we are ever running late, it's PhilJD's fault.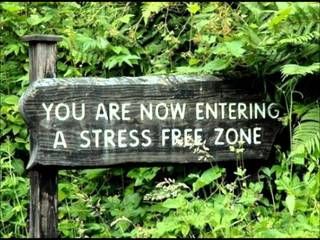 This Day in History
San Francisco Mayor shot to death; Gerald Ford named as Richard Nixon's Vice President; Doctors perform world's first partial face transplant; Playwright Eugene O'Neill dies.
Breakfast Tunes
Something to Think about over
Coffee

Prozac
The bedrock of our democracy is the rule of law and that means we have to have an independent judiciary, judges who can make decisions independent of the political winds that are blowing.
Breakfast News
One-two punch of storms threatens Thanksgiving travel in US
How a small stretch of ocean stirred a conservation movement
US judge bars Trump's health insurance rule for immigrants
Pennsylvania enacts law ending time limits for criminal charges in future child sexual abuse cases
FAA says it will handle all approvals for new Max jets
NYC commuters enjoy Thanksgiving feast on subway car
Hong Kong tunnel reopens, campus siege nears end
Rescuers comb building rubble after Albanian quake kills 21
Ukraine focuses on uprooting corruption amid US scrutiny
Spanish police tow drug submarine to port
Israel charges extremist Jewish leader with incitement
Uber loses license in London over safety, vows to appeal
Breakfast Blogs
Yeah, This Ruling Says Don McGahn Must Testify. It's Also a Heroic Defense of the Constitutional Order. Charles P. Pierce, Esquire Politics
The Government Prepares to Argue that Transmitting Information *To* WikiLeaks Makes the Vault 7 Leak Different emptywheel aka Marcy Wheeler, emptywheel
There is yet another Trump corruption scandal nobody's paying attention to digby aka Heather Digby Parton, Hullabaloo
Bonfire of the plutocrats Tom Sullivan, Hullabaloo
Trump's Hold on Ukrainian Military Aid was Illegal Sam Berger, Just Security
The Gallagher Case: President Trump Corrupts the Profession of Arms Geoffrey S. Corn and Rachel E. VanLandingham, Lawfare
Kavanaugh Makes Imminent Roberts Court War on the Regulatory State Official Scott Lemieux, Lawyers, Guns and Money
Hemmer-Rage driftgass, at his blog
WAR CRIMINALS ARE TRUMP'S ANTI-VINDMANS Steve M., No More Mister Nice Blog
Supreme Court Might Let Trump Tell Congress, America To Get Bent Janie Lynn Crofts, Wonkette
Trump's Greatest Achievement: The Year 2020 Will Occur On His Watch Stephen Robinson, Wonkette
Why Do The Investigations Seem To End Too Early? Cheryl Rofer, Balloon Juice
This post is for true animal lovers
Guest Post: WereBear TaMara, Balloon Juice