Welcome to The Breakfast Club! We're a disorganized group of rebel lefties who hang out and chat if and when we're not too hungover we've been bailed out we're not too exhausted from last night's (CENSORED) the caffeine kicks in. Join us every weekday morning at 9am (ET) and weekend morning at 10:00am (ET) (or whenever we get around to it) to talk about current news and our boring lives and to make fun of LaEscapee! If we are ever running late, it's PhilJD's fault.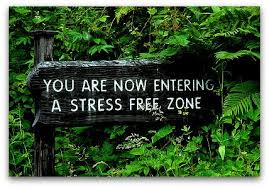 This Day in History
FDR wins unprecedented third term in the White House; Richard Nixon elected President; Former President Reagan says he has Alzheimer's; George Foreman sets boxing record; Pianist Vladimir Horowitz dies.
Breakfast Tunes
Many people believe that this is a love song when in fact that isn't true. I read on Kenny Loggins website that while this song did begin as a love song, after visiting his sick Father in the hospital, he transformed this record into an inspiration song to encourage his father.

His Father was gravely ill, & could ellect to undergo further treatment that could prolong his life, but could also lead to a painful recovery process. The inspiration worked! His father did undergo the treatment, & he lived for another four years.

This song has become an anthem of hope for me. I believe that there is a defining day in everyone life that could alter their destiny for the better.
Something to Think about over
Coffee

Prozac
I comfort those in pain and inflict pain on the comfortable. ek hornbeck
Breakfast News
The Latest: Coronavirus upsurge is taxing Kansas hospitals
Virus hospitalizations surge as pandemic shadows US election
San Francisco voters approve taxes on CEOs, big businesses
Ride-hailing, delivery giants win fight against labor law
Trump immigration rule takes effect again during appeal
US formally exits Paris pact aiming to curb climate change
Eta brings heavy rains, deadly mudslides to Honduras
EU: Brexit trade talks still face 'too many difficulties'
Iceberg floats toward South Georgia, puts wildlife at risk
Mississippi's new magnolia flag starting to fly after vote
Breakfast Blogs
He Got More Votes Than Last Time Charles P. Pierce, Esquire Politics
The Mueller Charging Decisions Through Ratfucker Rashomon's Eyes emptywheel aka Marcy Wheeler, emptywheel
"It's going to get ugly" digby aka Heather Digby Parton, Digby's Hullabaloo
How long, oh Lord? Tom Sullivan, Digby's Hullabaloo
Initial Risk Assessment for U.S. Post-Election Violence Kyle Murphy, Just Security
What You Need to Know About the Recount Laws of the Remaining Battleground States Colin Kalmbacher, Law & Crime
What You Need to Know About the Trump Campaign's Post-Election Day LawsuitsElura Nanos, Law & Crime
Uncle Rupert turns off the lights Scott Lemieux, Lawyers, Guns and Money
The Tilted Election Dan Nexon, Lawyers, Guns and Money
A McConnell-Controlled Senate is Great News For Joe Biden! driftglass, at his blog
Goat Rodeo notes Yastreblyansky, The Rectification of Names
THE COUNTRY ISN'T MORE CONSERVATIVE — IT'S MORE TRUMPY Steve M., No More Mister Nice Blog