Welcome to The Breakfast Club! We're a disorganized group of rebel lefties who hang out and chat if and when we're not too hungover we've been bailed out we're not too exhausted from last night's (CENSORED) the caffeine kicks in. Join us every weekday morning at 9am (ET) and weekend morning at 10:00am (ET) (or whenever we get around to it) to talk about current news and our boring lives and to make fun of LaEscapee! If we are ever running late, it's PhilJD's fault.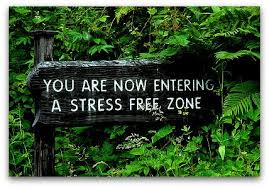 This Day in History
On this date in 1941, Japanese forces attack the home base of the U.S. Pacific Fleet at Pearl Harbor in Hawaii – prompting America under President Franklin D. Roosevelt to enter World War II.
Breakfast Tunes
David "Squiggy" Lander (June 22, 1947 – December 4, 2020)
Something to Think about over
Coffee

Prozac
Democracy is the art and science of running the circus from the monkey cage.
Breakfast News
US News
The Latest: Californians face new stay-at-home order
US Covid-19 hospitalizations hit another record high
Sheriff: Defiant NYC bar owner struck deputy with his car
Ed. Not all Staten Islanders are this arrogant, ignorant or stupid. They embarrass the rest of us
Despite promise, few in US adopting COVID-19 exposure apps
Report finds microwave energy likely made US diplomats ill
Mastercard investigates Pornhub for allegations of child abuse
Fire guts historic church home to New York's Liberty Bell
Lights go out, roads dicey as wintry storm batters Northeast
Gene-editing treatment shows promise for sickle cell disease
US Politics
Biden picks Calif. AG Becerra to lead HHS, pandemic response
Biden transition to receive defense intelligence briefings on Monday
Attorney General Barr considering leaving post before Trump exits office, source says
Lawmakers say COVID-19 relief bill won't offer $1,200 checks
Biden's pick to head OMB brings experience, Twitter enemies
Native Americans critique data, surveys following election
Inauguration planners rethink how to party in age of virus
International News
UK gears up for huge vaccination plan watched by the world
Europe battles surge in coronavirus deaths in nursing homes
China prepares large-scale rollout of coronavirus vaccines
Ethiopia's conflict stokes humanitarian and virus crisis
Mexican president wants to restrict US agents in Mexico
Romanians elect new lawmakers, seek end to political turmoil
Last-ditch post-Brexit trade talks resume between EU, UK
Venezuela vote likely to give Congress to Maduro's party
Over 300 detained in Belarus during protests against leader
German experts defuse WWII-era bomb found in Frankfurt
Sports News
The Latest: DePaul at Iowa St men's hoops canceled for COVID
A handful of teams could be new women's basketball No. 1
No. 1 Gonzaga pauses basketball competition through Dec. 14
Seattle stunner: Giants stymie Wilson, Seahawks in 17-12 win
Packers withstand late rally to outlast Eagles 30-16
Mayfield throws 4 TDs in 1st half, Browns beat Titans 41-35
Rivers, defense help Colts to 26-20 win over Houston Texans
Vikings outlast error-prone Jags 27-24 on Bailey's OT kick
Stafford throws 3 TDs, Lions rally to beat Bears 34-30
Breakfast Blogs
Ron DeSantis Is the Yammiest of the Vulgar Talking Yam's Lackeys Charles P. Pierce, Esquire Politics
John Durham and the First Fight over a Doctored MemCon of Trump's Meetings with Russia emptywheel aka Marcy Wheeler, emptywheel
The dog whistles are deafening digby aka Heather Digby Parton, Digby's Hullabaloo
Phones of the dead: 76 Days Dennis Hartley, Digby's Hullabaloo
Crank Lives Matter Tom Sullivan, Digby's Hullabaloo
Experts: It Doesn't Matter That Alito Moved Up Deadline for Pennsylvania Election Lawsuit Alberto Luperon, Law & Crime
Georgia Buries Sidney Powell's 'Factually Baseless' and 'Unprecedented' Election Lawsuit Aaron Keller, Law & Crime
State Bar Probes Republican Lawyer Who Said He'd Move to Georgia 'For the Next Two Months' to Vote Colin Kalmbacher, Law & Crime
Disqualifying Scott Lemieux, Lawyers, Guns and Money
How close did we come to a second Trump term? Paul Campos, Lawyers, Guns and Money
Erik Visits an American Grave, Part 742 Erik Loomis, Lawyers, Guns and Money
Donald Trump is the Greatest Thing to Ever Happen to Bush Regime Dead-Enders Driftglass, at his blog
Refund the police? Prefund the police? Confound the police! Yastreblyansky, The Rectification of Names
IF YOU'RE WRITING ABOUT THE DECLINE AND FALL OF TRUMP OR THE GOP, YOUR EPITAPH IS PREMATURE Steve M., No More Mister Nice Blog