Welcome to The Breakfast Club! We're a disorganized group of rebel lefties who hang out and chat if and when we're not too hungover we've been bailed out we're not too exhausted from last night's (CENSORED) the caffeine kicks in. Join us every weekday morning at 9am (ET) and weekend morning at 10:00am (ET) (or whenever we get around to it) to talk about current news and our boring lives and to make fun of LaEscapee! If we are ever running late, it's PhilJD's fault.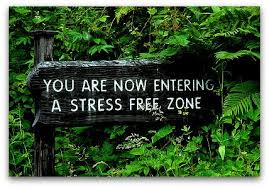 There are two and a half days to the Inauguration of the 46th President of the United States Joseph R Biden, Jr. and Vice President Kamala Harris.
This Day in History
Soviet Union breaks WWII Leningrad siege; Robert F. Scott reaches South Pole; Boston Strangler suspect Albert de Salvo convicted.
Breakfast Tunes
Something to Think about over
Coffee

Prozac
It was to carry the American democratic journey beyond these failings that Black citizens and civil rights workers risked unemployment, violence and death.
Breakfast News
US News
'Little old West Virginia' sets pace on vaccine rollout
The Latest: Sunday protests quiet; officials brace for more
Cowboys for Trump leader arrested over US Capitol riot
Actions by GOP attorneys general could damage credibility
Tribute to King, rebuke of demagogues in Warnock sermon
Dog and goat serving as mayor raise money for a playground
US Politics
In inaugural address, Biden will appeal to national unity
FBI vetting Guard troops in DC amid fears of insider attack
Democrats build impeachment case, alleging 'dangerous crime'
Gen. Milley key to military continuity as Biden takes office
Records: Trump allies behind rally that ignited Capitol riot
Deceptions in the time of the 'alternative facts' president
Heavy fortified statehouses around the US see small protests
Vice President-elect Harris to resign her Senate seat Monday
The Latest: Springsteen, Miranda set for inaugural gala
International News
The Latest: Slovakia wants tests for nearly all in nine days
Brazil's health agency approves the use of two vaccines
Lebanon signs with Pfizer for 2.1 million vaccine doses
Italy's South Tyrol again flouts Rome over virus closures
UK aims to give 1st COVID-19 shot to all adults by September
Austria extends lockdown to Feb. 7, toughens some measures
Vaccine skepticism hurts East European anti-virus efforts
Dutch police use water cannon on anti-government protesters
Kremlin critic Navalny detained after landing in Moscow
Guatemala forces stall migrant caravan with tear gas, batons
Netanyahu rival hires anti-Trump Lincoln Project founders
Israel OKs hundreds of settlement homes in last-minute push
Palestinian president briefs Egypt, Jordan on election plan
'Extreme urgent need': Starvation haunts Ethiopia's Tigray
Rodin Museum sculpture garden reopens to public
Sports
Brady, Bucs, end playoffs for Saints, Brees, 30-20
After losing Mahomes, Chiefs and Henne hold off Browns 22-17
Bulls roll past Mavs 117-101 to end 4-game losing streak
Kemba Walker returns, but Knicks blow out Celtics 105-75
76ers-Thunder called off as virus concerns still trouble NBA
Guentzel's winner lifts Penguins by Capitals 4-3 in shootout
Hollingshed's 32 points helps CU upset No. 1 Stanford, 77-72
Nathan Chen wins fifth straight US Figure Skating title
History-making woman kicker invited to Biden inauguration
Breakfast Blogs
Joe Biden Is Sounding Like Bernie Sanders at Just the Right Time Charles P. Pierce, Esquire Politics
OpSec Shaming Misses the Terrorists for the Forest of Bozos They Hid Behind emptywheel aka Marcy Wheeler, emptywheel
Where's The Anger? Where Are The Consequences? Ed Walker, emptywheel
Let's not forget the corruption digby aka Heather Digby Parton, Digby's Hullabaloo
Biden's palate cleanser Tom Sullivan, Digby's Hullabaloo
You Have Questions, I Have Answers (You Probably Didn't Want): NSA General Counsel Edition Adam L. Silverman, Balloon Juice
Surreal Footage Shows D.C. Insurrectionists Snooping Through Senate Chamber, Clashing with Cops Alberto Luperon, Law & Crime
It doesn't make a difference to me what a man does for a living Paul Campos, Lawyers, Guns and Money
Cletus on the Upper East Side Scott Lemieux, Lawyers, Guns and Money
Episode 1: A premeditated lie lit the fire Jonathan Swan and Zachary Basu, Axios
Rand Paul Running Away From Science driftglas, at his blog
Pardons Я Us Yastreblyansky, The Rectification of Names
HEY TRUTH, PUT ON YOUR DAMN BOOTS Steve M., No More Mister Nice Blog