Health and Fitness News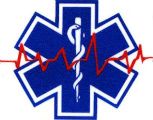 Welcome to the Stars Hollow Gazette's Health and Fitness News weekly diary. It will publish on Saturday afternoon and be open for discussion about health related issues including diet, exercise, health and health care issues, as well as, tips on what you can do when there is a medical emergency. Also an opportunity to share and exchange your favorite healthy recipes.
Questions are encouraged and I will answer to the best of my ability. If I can't, I will try to steer you in the right direction. Naturally, I cannot give individual medical advice for personal health issues. I can give you information about medical conditions and the current treatments available.
You can now find past Health and Fitness News diaries here.
Follow us on Twitter @StarsHollowGzt
>
CoVid-19
This is the latest information from NBC News on the CoVid-19 pandemic in the US.
U.S. health officials continue to monitor for coronavirus cases in the United States.

More than 26 million cases have been confirmed in the U.S., according to NBC News' count. The U.S. has counted more than between 140,000 and 270,000 cases a day this January.
CDC mandates masks on public transportation
The order applies to planes, trains, buses, boats, terminals, train stations, seaports and Uber and Lyft rides.
Moderna announces vaccine upgrades to protect against emerging variants
The upgrades will be designed to better protect against the different strains and could be used as a booster shot.
Timing of second Covid vaccine doesn't need to be exact. Just get it, experts say.
It's OK if you can't get the second dose right away. But experts strongly recommend getting it as soon as you can.
J&J says vaccine effective against Covid, though weaker against South Africa variant
The vaccine could be authorized by the FDA by the end of February.
Novavax says its Covid-19 vaccine is 89.3 percent effective
The vaccine also appears to protect against the U.K. and South African variants, although efficacy was lower for the South African strain.
Cough, Fatigue, Sore Throat More Common In Variant
COVID-19 symptoms such as cough, fatigue, sore throat and muscle pain seem to be more common for people who test positive for the new coronavirus variant that was first identified in the U.K.,.
'COVID Tongue' May Be a Symptom, Professor Says
The CDC does not include swollen or discolored tongues as symptoms of COVID-19, but the list of symptoms has grown since the pandemic began.
COVID Virus May Prompt Body to Attack Itself
An international team of researchers studying COVID has made a startling and pivotal discovery – the virus appears to cause the body to make weapons to attack its own tissues.
Vitamin D Might Help Fight COVID-19
But how much is enough, and how hard is it to get the right amount of vitamin D?
CDC Panel: No COVID-19 Vaccine Safety Surprises
The two COVID vaccines are remarkably low-risk, and deaths that occurred in people after getting the vaccine don't seem related to it, a CDC panel says.
COVID Antibody Treatments Exceed Expectations
Promising new data on two coronavirus antibody cocktails suggests these therapies can keep patients out of the hospital and even prevent illness altogether in some people.
Health and Fitness News
U.S. Drug Prices Much Higher Than in Other Nations
The gap between prices was even higher for brand-name drugs, with U.S. prices 3.44 times more than those in the other countries.
Most High School Students Are OK With Wearing Masks: Survey
Students just need more education on how to wear them properly, as well as information about the importance of being consistent, researchers said.
Doctors Warn of Skin Cancer Screening Crisis
Cancer screenings have dropped between 86% and 94% in preventive cancer screenings nationwide, compared to 2017 to 2019.
Legacy Racist Mortgage 'Redlining', Fewer Green Spaces
A racist mortgage appraisal practice used in the United States decades ago has resulted in less green space in some urban neighborhoods today, researchers say.
Pandemic Has Slowed Pace of Cancer Research
A new study indicates that during the first wave of the pandemic last spring, the number of newly launched cancer treatment studies cratered by 60%.
Discovery May Explain Black Americans' Higher Colon Cancer Risk
Researchers examined age-related "epigenetic" changes in colon tissue. These changes affect how genes work.
Post-Miscarriage, Aspirin May Affect Next Pregnancy
Could something as simple as taking a low-dose aspirin once a day guard against pregnancy loss among women who have already suffered miscarriages?
When Will You Go Gray? Your Race Matters
New research that suggests race plays a role in when and how your hair goes gray.
Healthy Eating Could Delay Onset of Parkinson's
While researchers continue to try to find the key that unlocks the cause of Parkinson's disease, new research suggests that what a person eats could make a difference.
Vaccine May Keep Melanoma in Remission 4 Years
Giving melanoma patients a "personalized" vaccine can prompt an anti-tumor immune response that lasts for years, an early study finds.
Where Does Your Brain Go When You Daydream?
Researchers have found a way to track what your mind is doing when thoughts begin to wander.
FDA Approves First Once-a-Month HIV Therapy
This could give some adult patients the option of receiving an injection once a month instead of taking a daily pill.