Welcome to The Breakfast Club! We're a disorganized group of rebel lefties who hang out and chat if and when we're not too hungover we've been bailed out we're not too exhausted from last night's (CENSORED) the caffeine kicks in. Join us every weekday morning at 9am (ET) and weekend morning at 10:00am (ET) (or whenever we get around to it) to talk about current news and our boring lives and to make fun of LaEscapee! If we are ever running late, it's PhilJD's fault.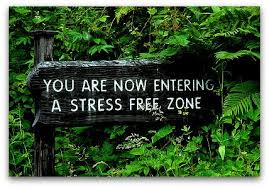 This Day in History
President Ronald Reagan demands the tearing down of the Berlin Wall; Civil rights activist Medgar Evers killed; O.J. Simpson's ex-wife Nicole and Ronald Goldman murdered; Baseball Hall of Fame opens.
Breakfast Tunes
Something to Think about over
Coffee

Prozac
Anytime you see a turtle up on top of a fence post, you know he had some help.
Breakfast News
US News
US vaccine surplus grows by the day as expiration dates loom
California governor pledges consistent workplace mask rules
Tourism closure extended on tribal land known for waterfalls
The Latest: 2021 Pulitzer Prizes honor journalism, arts
Teen who recorded Floyd's arrest, death wins Pulitzer nod
Nevada schools reckon with race, triggering polarization
Law enforcement struggles to recruit since killing of Floyd
Sheriff: Florida supermarket shooter made Facebook threats
Event on Juneteenth depicting fugitive slave owner canceled
Weather service: Arizona will get hot, even for the locals
Border collie Verb wins agility title at unique Westminster
US Politics
Justice Dept., Congress probing Trump seizures of Dems' data
Apple reaffirms privacy stance amid Trump probe revelations
Seized House records show just how far Trump admin would go
Go green or go bipartisan? Biden's big infrastructure choice
US closes Trump-era office for victims of immigrant crime
International News
Pandemic relapse spells trouble for India's middle class
China, US diplomats clash over human rights, pandemic origin
Ice shelf protecting Antarctic glacier is breaking up faster
G-7 pledge to share, but jostle for ground in the sandbox
Sports
DeGrom exits with elbow injury in Mets' 3-2 win over Padres
Andrus hits walk-off single in 9th, A's edge Royals 4-3
Kershaw rebounds, Dodgers go deep 5 times in rout of Rangers
Ohtani delivers on mound, at plate as Angels top D-backs 6-5
Brewers win 7-4 by capitalizing on Pirates' control problems
Maldonado, Astros make late noise, overcome 4 Twins homers
Verdugo, Red Sox rally from 4 down, top Blue Jays 6-5 in 9th
Civale dominates for 9th win, Indians blank Mariners 7-0
Another 1-run loss for Braves: Alcantara and Marlins win 4-3
Reds hit 5 homers, extend Rockies' road woes with 11-5 win
Rays become first team to reach 40 wins, 4-2 over Orioles
Scherzer hurt, Giants beat Nats 1-0 behind Posey, DeSclafani
Arizona shows off power in 9-3 victory over Ole Miss
Vandy's Rocker, Stanford's Beck dominate in super regionals
Top-seeded Arkansas routs North Carolina State 21-2
Suns spoil Nikola Jokic's MVP party, beat Nuggets 116-102
Embiid, 76ers beat Hawks 127-111 to take 2-1 lead in series
Clippers facing another 0-2 deficit as series shifts to LA
Storm stay unbeaten on road with 86-75 victory over Dream
Agunbowale, Sabally spark Wings to 77-59 win over Mercury
Loyd scores 20 points, WNBA-leading Storm beat Dream 86-75
Djokovic hands Nadal 3rd loss in 108 French Open matches
CFP expansion could increase annual revenue to $2 billion
4 more divers earn berths on US team for Tokyo Olympics
LSU wins men's NCAA track and field championships team title
Breakfast Blogs
The Justice Department Can Swing a Mighty Big Stick in the Realm of Voting Rights Charles P. Pierce, Esquire Poplitics
The Hybrid Hatchet Conspiracy: A Premeditated Plan to Surround the Capitol on January 6 emptywheel aka Marcy Wheeler, emptywheel
Thoughts Regarding President Biden's Upcoming Summit with Vladimir Putin Adam L. Silverman, Balloon Juice
Senator Wicker Introduces Bill To Guarantee The Internet Sucks Mike Masnick, Techdirt
Former FCC Boss Wheeler Says Trump FCC Napped On Cybersecurity Karl Bode, Techdirt
DOJ Says It's Time To Add Ransomware Attacks To The Ever Expanding 'War On Terror' Tim Cushing, Techdirt
Oregon Legislature Expels GOP Rep. Mike Nearman After Video Shows Him Instructing People on How to Breach State Capitol Building Marisa Sarnoff, Law & Crime
Nixon-Style 'Blacklist of Enemies' or a 'Whole New Ballgame'? Legal Experts React to Report That Trump DOJ Seized Data from Top House Intel Democrats Adam Klasfeld, Law & Crime
Keystone officially dead Scott Lemieux, Lawyers, Guns and Money
Why have job prospects for law graduates improved over the past five years? Paul Campos, Lawyers, Guns and Money
What Really Happens in the College Classroom Erik Loomis, Lawyers, Guns and Money
Mangalores Won't Fight Without The Leader driftglass, at his blog
Dance of the Squares Yastreblyansky, The Rectification of Names
NO, TRUMP'S SPYGATE ISN'T A GAME CHANGER Steve M., No More Mister Nice Blog
Newsmax Panel Wants To Force Student Into Military For Referring To God As 'Allah' (Which Means 'God') Robyn Pennacchia, Wonette
Six Three Percenters Indicted For Conspiracy In Capitol Insurrection, So What's That 18% Of? Doktor Zoom, Wonkette
Is Bill Barr LYING? Or Does He Just Think We're All Idiots? Liz Dye, Wonkette
Jill Biden Casually Trolling Melania Is Our Favorite Jill Biden Evan Hurst, Wonkette