Welcome to The Breakfast Club! We're a disorganized group of rebel lefties who hang out and chat if and when we're not too hungover we've been bailed out we're not too exhausted from last night's (CENSORED) the caffeine kicks in. Join us every weekday morning at 9am (ET) and weekend morning at 10:00am (ET) (or whenever we get around to it) to talk about current news and our boring lives and to make fun of LaEscapee! If we are ever running late, it's PhilJD's fault.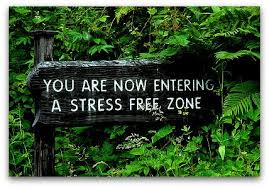 This Day in History
Iran-Contra scandal begins to unfold; Chile's Salvador Allende takes office; Carol Moseley-Braun is first black woman elected to U.S. Senate; Former pro-wrestler Jesse Ventura elected Minnesota governor.
Breakfast Tunes
iframe width="480″ height="270″ src="https://www.youtube.com/embed/mI3au4KM4xM" title="YouTube video player" frameborder="0″ allow="accelerometer; autoplay; clipboard-write; encrypted-media; gyroscope; picture-in-picture" allowfullscreen>
Something to Think about over
Coffee

Prozac
A government is the only vessel that leaks from the top.
Breakfast News
US News
US gives final clearance to COVID-19 shots for kids 5 to 11
White House rolls out new plan to combat gun suicides in US
Deere employees reject contract offer, will stay on strike
Arizona high court upholds ruling blocking school mask bans
Settlement talks fail in Oregon youths' anti-US climate suit
Census analysis finds undercount but not as bad as predicted
Some Florida beaches see record year for sea turtle nests
Hope after wildfire: Tiny sequoias could grow into giants
Giant 'corpse plant' draws crowds in Southern California
US Politics
Close races for governor unfolding in Virginia, New Jersey
Adams wins NYC mayor; Wu makes history winning Boston mayor
Elections testing GOP push to politicize school board races
GOP's Carey, Democrats' Brown win US House seats in Ohio
Minneapolis voters reject replacing police with new agency
Supreme Court seat undecided; Pittsburgh has 1st Black mayor
Votes still being tallied in close Stamford mayor race
New Mexico cities vote on retaining progressive mayors
Cat got your vote? NYC candidate brings pet to polling place
International News
Greece toughens restrictions on unvaccinated as cases spike
Pregnant woman's death puts spotlight on Polish abortion law
Leaders vow to protect forests, plug methane leaks at COP26
'Adapt or die:' Africa presses for more climate support
Ethiopia orders emergency as Tigray forces threaten capital
China, Russia urge UNSC to end key sanctions on North Korea
Palestinians reject offer to delay their Jerusalem eviction
Banana farmers lose livelihoods as lava devours La Palma
A day late, Israeli minister in wheelchair can access COP26
Sports
Hammerin' Braves win 1st WS crown since 1995, rout Astros
Couturier, Flyers win 3-0 to hand winless Coyotes 10th loss
Scheifele gets SO winner as Jets beat Stars 4-3
Breakfast Blogs
The Texas Abortion Law Isn't a Law. It's a Scheme. Charles P.Pierce, Esquire Politics
Baloney and Blackjack! A John Pierce Client Complains of Paying Too Much for What Had Been Free emptywheel aka Marcy Wheeler, emptywheel
Broken Media Ecosystem digby aka Heather Digby Parton, Digby's Hullabaloo
SILENCE! Tom Sullivan, Digby's Hullabaloo
The Internet Is Not Facebook; Regulating It As If It Were Will Fuck Things Up Mike Masnick, Techdirt
Justice Kagan Invokes Joseph McCarthy Precedent in Case About Whether Legislative Bodies Can Censure Members for Speech Elura Nanos, Law & Crime
DOJ Sues to Stop Two Largest Rivals From Becoming the 'Largest Book Publisher in the United States' Colin Kalmbacher, Law & Crime
Defenses of the filibuster require "forgetting" how all other legislatures work Scott Lemieux, Lawyers, Guns and Money
Washington Post's January 6 Article Cheryl Rofer, Lawyers, Guns and Money
Who goes Nazi, University of Florida edition Paul Campos, Lawyers, Guns and Money
For the Record: Whatever it is, Marquito is against it Yastreblyansky, The Rectification of Names
DEMOCRATS NEED TO DEVELOP RAPID RESPONSE 2.0 Steve M., No More Mister Nice Blog
Lord God Joe Manchin Demands More Temples In His Honor Before Supporting Reconciliation Bill Stephen Robinson, Wonkette
PA Senate Candidate Sean Parnell Isn't Letting Horrific Domestic Violence Allegations Deter Him Liz Dye, Wonkette
https://www.wonkette.com/greg-abbott-is-in-texas-s-school-libraries-stealing-all-the-porn Evan Hurst, Wokette
North Idaho Has A New Wingnut News Source, And It's A Doozy Doktor Zoom, Wonkette