Welcome to The Breakfast Club! We're a disorganized group of rebel lefties who hang out and chat if and when we're not too hungover we've been bailed out we're not too exhausted from last night's (CENSORED) the caffeine kicks in. Join us every weekday morning at 9am (ET) and weekend morning at 10:00am (ET) (or whenever we get around to it) to talk about current news and our boring lives and to make fun of LaEscapee! If we are ever running late, it's PhilJD's fault.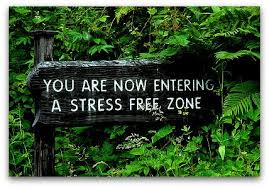 This Day in History
Actress Marilyn Monroe dies; Cornerstone laid for the Statue of Liberty's pedestal; 'American Bandstand' debuts on network TV; Actors Richard Burton and Alec Guinness die.
Breakfast Tunes
Something to Think about over
Coffee

Prozac
There are a thousand hacking at the branches of evil to one who is striking at the root.
Breakfast Blogs
Ron DeSantis Shows His True Colors: Tin-Pot Tyrant Charles P. Pierce, Esquire Politics
"It's a Tremendous Amount of Information:" The Details about Alex Jones' Phone emptywheel aka Marcy Wheeler, emptywheel
The Republicans are still neglecting the suburbs digby aka Heather Digby Parton, Digby's Hullabaloo
NY Times: Eat Your Own Dogfood tristero, Digby's Hullabaloo
Take your balls and go home, please Tom Sullivan, Digby's Hullabaloo
War For Ukraine Day 162: Where Exactly Does Amnesty International Think Ukraine Should Be Defending Itself? Adam L. Silverman, Balloon Juice
Nick Sandmann, Who We Were Told Would Be Rich Beyond Belief From All The Media Companies He Sued, Loses Basically All Of His Cases Mike Masnick, Techdirt
Federal Judge Places County Jail Into Receivership After County Fails To Comply With Consent Decree Tim Cushing, Techdirt
Justice Department Sues Peter Navarro, Seeks Trump-Era Emails from Personal ProtonMail Account Marisa Sarnoff, Law & Crime
Texas Jury Finds Alex Jones Must Pay More Than $4.1 Million to Sandy Hook Victim's Parents for Calling the Massacre a 'Giant Hoax' Adam Klasfeld, Law & Crime
Using our tactics against us ScottLemieux, Lawyers, Guns & Money
Josh Hawley votes to block Finland and Sweden from crossing the NATO finish line Dan Nexon, Lawyers, Guns & Money
Erik Visits an American Grave, Part 1,167 Erik Loomis, Lawyers, Guns & Money
Darren Bailey Has a Darren Bailey Problem driftglass, at his blog
Concern Trolling: A Sketch Yastreblyansky, The Rectification of Names
NOT EXACTLY THE NEW DEAL Steve M., No More Mister Nice Blog
Shut Up, You Gross Bigots, The Kids Aren't Catching 'The Trans' From Each Other Liz Dye, Wonkette
Ron Johnson: Must We Give People Medicare, Social Security Just Because They're 'Old'? Doktor Zoom, Wonkette
Florida Gov Ron DeSantis Gonna Send In The Marines To Replace All The Teachers He Chased Away Stephen Robinson, Wonkette
Here's Trump Idiot John Eastman Trying To Get Rudy Giuliani To Help Him Overthrow Georgia Evan Hurst, Wonkette