Welcome to The Breakfast Club! We're a disorganized group of rebel lefties who hang out and chat if and when we're not too hungover we've been bailed out we're not too exhausted from last night's (CENSORED) the caffeine kicks in. Join us every weekday morning at 9am (ET) and weekend morning at 10:00am (ET) (or whenever we get around to it) to talk about current news and our boring lives and to make fun of LaEscapee! If we are ever running late, it's PhilJD's fault.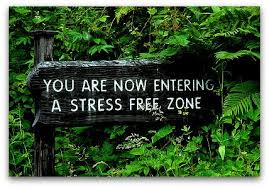 This Day in History
America faces the aftermath of the Sept. 11th attacks; Nazis rescue Italy's Mussolini; JFK confronts critics of his religion; Student leader Steven Biko killed in South Africa; Singer Johnny Cash dies.
Breakfast Tunes
Something to Think about over
Coffee

Prozac
The whole aim of practical politics is to keep the populace alarmed (and hence clamorous to be led to safety) by menacing it with an endless series of hobgoblins, all of them imaginary.
Breakfast Blogs
The Logic Behind Dobbs Was Always Crap, and Michigan Is a Case in Point Charles P. Pierce, Esquire Politics
18 USC 793(g): Aileen Cannon's Order Would Not Forestall Flipping Trump's Custodian of Records emptywheel aka Marcy Wheeler, emptwheel
What Family Rifts at Funerals can Teach Us About Pardoning Presidents Peterr, emptywheel
War for Ukraine Day 200: More Fun & Games at the ZNPP & Other Ukrainian Power Plants Adam L. Silverman, Balloon Juice
Weaponizing the DOJ, you say? digby aka Heather Digby Parton, Digby's Hullabaloo
Moloch returns Tom Sullivan, Digby's Hullabaloo
Killing a journalist Scott Lemieux, Lawyers, Guns & Money
Two wars Paul Campos, Lawyers, Guns & Money
Erik Visits an American Grave, Part 1,197 Erik Loomis, Lawyers, Guns & Money
A New Jersey Memory of 9/11 During Another American Crisis Redhand, The Rectification of Names
THE PREDICTABLE REPUBLICAN FREAKOUT OUT IF DEMOCRATS EXCEED EXPECTATIONS IN NOVEMBER Steve M., No More Mister Nice Blog