Welcome to The Breakfast Club! We're a disorganized group of rebel lefties who hang out and chat if and when we're not too hungover we've been bailed out we're not too exhausted from last night's (CENSORED) the caffeine kicks in. Join us every weekday morning at 9am (ET) and weekend morning at 10:00am (ET) (or whenever we get around to it) to talk about current news and our boring lives and to make fun of LaEscapee! If we are ever running late, it's PhilJD's fault.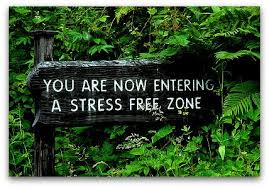 This Day in History
President Bill Clinton's grand jury testimony in the Monica Lewinsky scandal aired on TV; Authors H.G. Wells and Stephen King born; 'Monday Night Football' premieres; Actor-comedian Bill Murray born.
Breakfast Tunes
Something to Think about over
Coffee

Prozac
The more relaxed you are, the better you are at everything: the better you are with your loved ones, the better you are with your enemies, the better you are at your job, the better you are with yourself.
Breakfast Blogs
Republicans Decide to Live in a Fantasy World Where They Actually Did Own the Libs Charles P. Pierce, Esquire Politics
Trump Wants Two Weeks to Review 64 Documents; DOJ Expects Review of 500 Documents a Day emptywheel aka Marcy Wheeler, emptywheel
War for Ukraine Day 209: Countering Information Warfare Adam L. Silverman, Balloon Juice
A Programming Note on the Dept. of Justice. MisterDancer, Balloon Juice
Red Lights Blinking Betty Cracker, Balloon Juice
Revenge politics digby aka Heather Digby Parton, Digby's Hullabaloo
Trump in a corner Tom Sullivan, Digby's Hullabaloo
LA County Sheriff Still Targeting Critics, Searches Home Of Civilian Oversight Board Tim Cushing, Techdirt
The Internet Is Not Disneyland; People Should Stop Demanding It Become Disneyland Mike Masnick, Techdirt
Texas Sheriff Announces Investigation into Gov. DeSantis' Martha's Vineyard Operation. Here Are the Laws That May Be Relevant. Elura Nanos, Law & Crime
'As Far as I'm Concerned, That's the End of It': Skeptical Special Master Presses Trump's Lawyers on Declassification Evasions at Hearing Adam Klasfeld, Law & Crime
Venezuelan Migrants Slap Gov. Ron DeSantis with Federal Class Action Lawsuit for Flying Them to Martha's Vineyard in 'Fraudulent' Scheme Matt Naham, Law & Crime
Trump's Attorneys Say Feds Have 'Criminalized a Document Dispute' as Red States Rush to Slam 'Biden Administration's Unprecedented Nine-Hour Search' of Mar-a-Lago Aaron Keller, Law & Crime
Ron DeSantis's racist illegalities SCott Lemieux, Lawyers, Guns & Money
Erik Visits an American Grave, Part 1,203 Erik Loomis, Lawyers, Guns & Money
Snarkeology 101: Mittens Romney, David Brooks and the Public History of a Campaign that Failed driftglass, at his blog
Democracy for Efficiency Yastreblyansky, The Rectification of Names
ROOTING FOR INJURIES: THE COMING TRUMP-DeSANTIS BRAWL Steve M., No More Mister Nice Blog
Nebraska Gov Pete Ricketts Won't Be Setting Man Free Just Because Someone Else Did The Crime. Sorry! Robyn Pennacchia, Wonkette
https://www.wonkette.com/biden-railroad-strike-labor-unions Erik Loomis, Wonkette
Trump Bet On Special Master May Be Paying Off … For The Prosecutors Liz Dye, Wonkette
Lindsey Graham Still Running His Facehole About Abortion, So Have A Blessed Day, Mitch McConnell! Evan Hurst, Wonkette
VA Gov Glenn Youngkin Loves 'Parental Rights' Except When Parents Love, Support Their Trans Kids Doktor Zoom, Wonkette
Do Puerto Rican Americans Deserve 'Electricity' And 'Water' After Hurricane? It Is A Stumper! Stephen Robinson, Wonkette