Welcome to The Breakfast Club! We're a disorganized group of rebel lefties who hang out and chat if and when we're not too hungover we've been bailed out we're not too exhausted from last night's (CENSORED) the caffeine kicks in. Join us every weekday morning at 9am (ET) and weekend morning at 10:00am (ET) (or whenever we get around to it) to talk about current news and our boring lives and to make fun of LaEscapee! If we are ever running late, it's PhilJD's fault.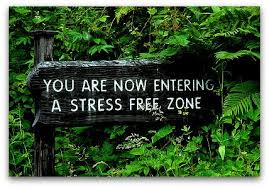 This Day in History
Patricia Hearst gets prison time; Author F. Scott Fitzgerald born; '60 Minutes' premieres; Baseball's Dodgers play last Brooklyn game; Muppets creator Jim Henson born; Children's author Dr. Seuss dies.
Breakfast Tunes
Something to Think about over
Coffee

Prozac
The constitution is either a superior paramount law, unchangeable by ordinary means, or it is on a level with ordinary legislative acts, alterable when the legislature shall please to alter it. It is emphatically the province and duty of the judicial department to say what the law is. This is the very essence of judicial duty.
Breakfast Blogs
Kevin McCarthy Tripped Over His Clown Shoes Rolling Out His Pitch to Be Speaker Charles P. Pierce, Esquire Politics
Just Following Orders: Raymond Dearie's Strict Compliance with Aileen Cannon's Orders emptywheel aka Marcy Wheeler, emptywheel
Three Questions at the Start of an Intelligence Review Peterr, emptywheel
War for Ukraine Day 211: Hey Amnesty International, Got Anything to Say About Izium? Adam L. Silverman, Balloon Juice
DeSantis's sadistic trolling exercise flop digby aka Heather Digby Parton, Digby's Hullabaloo
That's Really Not Reassuring,David tristero, Digby's Hullabaloo
Phogbounds abound Tom Sullivan, Digby's Hullabaloo
Federal Court Says Warrantless Seizure Of Vehicles Over Unpaid Fees Violates The Constitution Tim Cushing, Techdirt
Did The 5th Circuit Just Make It So That Wikipedia Can No Longer Be Edited In Texas? Mike Masnick, Techdirt
Project Veritas Must Pay $120,000 for Sending Mole to Infiltrate Progressive Group for Sting Videos: Jury Marisa Sarnoff, Law & Crime
Special Master Says Trump Should Give Names of Staffers Who Review Mar-a-Lago Docs to Him, Not the Government Meghann Cuniff, Law & Crime
Trump-Appointed Judge Dismisses Lawsuit by Parents Who Sued over Merrick Garland School Board Memo That Sparked Conservative Outrage Adam Klasfeld, Law & Crime
Our complacent insiders Scott Lemieux, Lawyers, Guns & Money
He stole from the poor, and gave to the rich. Stupid bitch! Shakezula, Lawyers, Guns & Money
The Republican Party is a Christo-Fascist Party, Part the Million Erik Loomis, Lawyers, Guns & Money
Literary Corner: Make a Federal Case of It Yastreblyansky, The Rectification of Names
CARLOS LOZADA'S "BIG JOKE" IS DEAD SERIOUS TO RIGHT-WING BILLIONAIRES Steve M., No More Mister Nice Blog
Very Normal Louisiana 'College Fair' Tells Girls To Forgive Rapists, Encourages Attacking Trans Kids Robyn Pennacchia, Wonkette
Republicans, Helpfully: Where Should We Commit Next Trafficking Crime? Gary Legun, Wonkette
The Jury Is In: James O'Keefe Is NOT A Journalist Liz Dye, Wonkette
Steve Bannon Is Going To Dissolve Democracy, In Our Butts! Evan Hurst, Wonkette
Republicans Just Can't Stop Sticking Dicks In 'Privatize Social Security' Light Socket Doktor Zoom, Wonkette