Welcome to The Breakfast Club! We're a disorganized group of rebel lefties who hang out and chat if and when we're not too hungover we've been bailed out we're not too exhausted from last night's (CENSORED) the caffeine kicks in. Join us every weekday morning at 9am (ET) and weekend morning at 10:00am (ET) (or whenever we get around to it) to talk about current news and our boring lives and to make fun of LaEscapee! If we are ever running late, it's PhilJD's fault.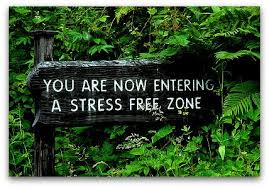 This Day in History
Ariel Sharon visits Jerusalem's Temple Mount; The American Revolution's last battle begins; William the Conqueror invades England; First round-the-world flight ends; Jazz great Miles Davis dies.
Breakfast Tunes
Something to Think about over
Coffee

Prozac
Only those who will risk going too far can possibly find out how far one can go.
Breakfast Blogs
These Hurricanes Are Starting to Feel Distressingly Like 'Storm of the Week' Deals Charles P. Pierce, Esquire Politics
Trump's Shaky Privilege to Hide His Pence Pressure emptywheel aka Marcy Wheeler, emptywheel
War for Ukraine Day 215: If You Live Between Bradenton and Naples & You're in a Flood Zone, GET OUT NOW!!!! Adam L. Silverman, Balloon Juice
What can the polls really tell us? digby aka Heather Digby Parton, Digby's Hullabaloo
Sedition 'N Patriotism Tom Sullivan, Digby's Hullabaloo
Best Selling Organic Chemistry Textbook Goes Open Access After Professor Regains The Copyright Glyn Moody, Techdirt
There Are Real Threats To Free Speech Everywhere. Cancel Culture Is Far Down The List Mike Masnick, Techdirt
1,000 Deaths In Custody Went Unreported Last Year Because US Justice System Doesn't Care About The People It Jails Tim Cushing, Techdirt
Ninth Circuit Rules Against California's Ban on Private Immigration Detention Centers, Says Law 'Leaves No Good Options' for ICE Elura Nanos, Law & Crime
'Those Records Are the Property of the United States': DOJ Uses Rare Procedural Device to Claw Back ProtonMail Account from Peter Navarro Adam Klasfeld, Law & Crime
Judge Keeps Oath Keepers' Jan. 6 Seditious Conspiracy Trial in D.C., Rejecting Claims of Juror Bias and Media Saturation Marisa Sarnoff, Law & Crime
Special Master in Mar-a-Lago Document Dispute Retains Authority to Issue Public Reports After Raising Questions About His Role Aaron Keller, Law & Crime
Victim of DeSantis's racist fraud speaks Scott Lemieux, Lawyers, Guns & Money
The book of chess Paul Campos, Lawyers, Guns & Money
Erik Visits an American Grave, Part 1,206 Erik Loomis, Lawyers, Guns & Money
The Both Siderist Ring Has Awoken. It's Heard Its Master's Call. driftglass, at his blog
The Gnawing Anxiety That Trump Will Get Away With All of It The Rude Pundit, at his blog
Narratology: The Former President is Rubber and the Rest of Us Are Glue Yastreblyansky, The Rectification of Names
OH, LOOK — THE DEMOCRATIC PROMOTE-THE-EXTREMISTS STRAGY IS WORKING Steve M., No More Mister Nice Blog
Trump 'Sidelines' Competent Lawyer, Preferring To Let The Other Weirdos Take The Lead Liz Dye, Wonkette
EuroPolitico Positively Swooning Over Italy's New Girl-Boss Fascist Prime Minister Evan Hurst, Wonkette
Super Good News, Ben Shapiro — You Can Still Join The US Army! Robyn Pennacchia, Wonkette
Kyrsten Sinema And Mitch McConnell, Best Friends Forever FOREVER! Stephen Robinson, Wonkette
Kids To VA Gov Glenn Youngkin's Anti-Trans Policy: LOL Go F*ck Yourself Doktor Zoom, Wonkette