And the winners are . . . No, not the awards recipients, I'll get to those, it's the dresses. There wasn't quite as many fashion faux pas as in year's past, although there were some, well how shall else can I say, losers. Most of the ladies were quite elegantly gowned, well coiffed and bejeweled.
Of course there are the ladies in red, who always stand out. The red carpet chuckle was Olivia Munn discussing the hazards of wearing red lipstick, telling the interviewer that she had opted for lip stain.
There were not as many wearing my favorite color as in years past but these ladies' choices were outstanding: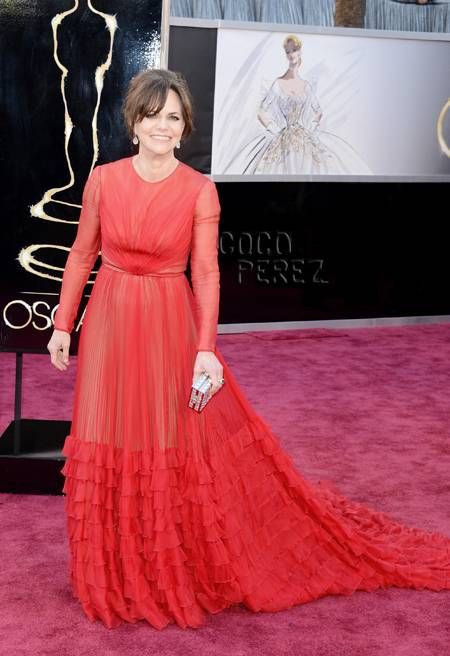 Best Supporting Actress Nominee Sally Field, Lincoln


Best Supporting Actress Nominee Jackie Weaver, Silver Linings Playbook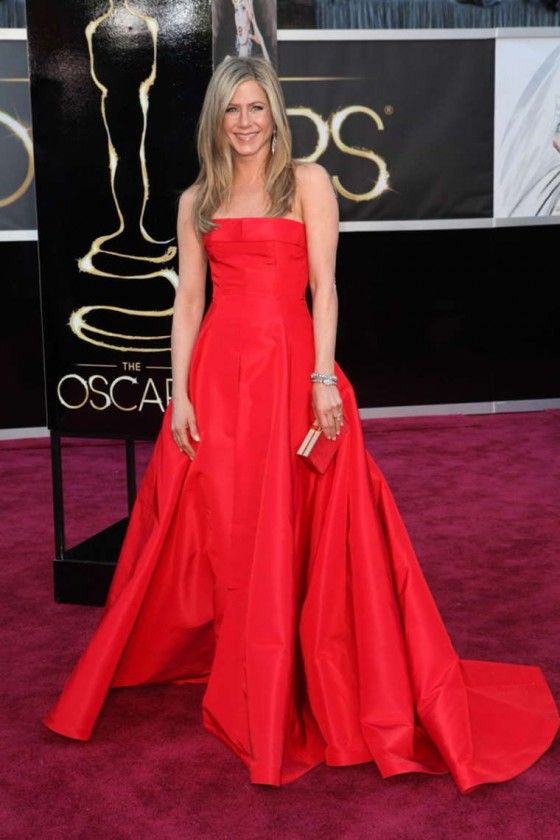 Actress Jennifer Aniston


Actress Kerry Washington


Actress Olivia Munn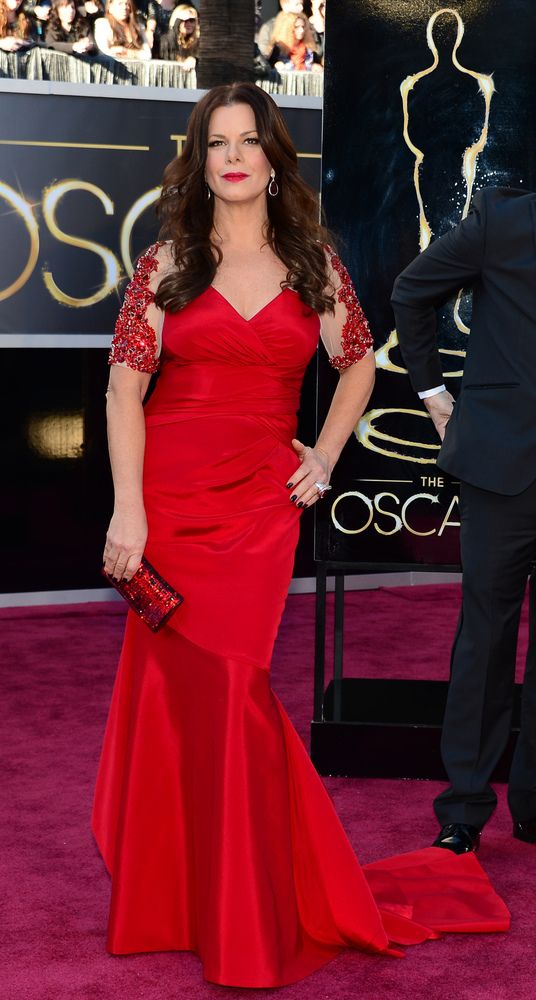 Actress Marcia Gay Harden
As I noted previously, I always look for actress Helena Bonham Carter whose intentional "fashion statements" in the past have been show stoppers on the red carpet. Although a toned down this year, she had her fun, along with director Tim Burton, with her hairstyle:
Songstress Dame Shirley Bassey strode down the red carpet in an understated black sheath.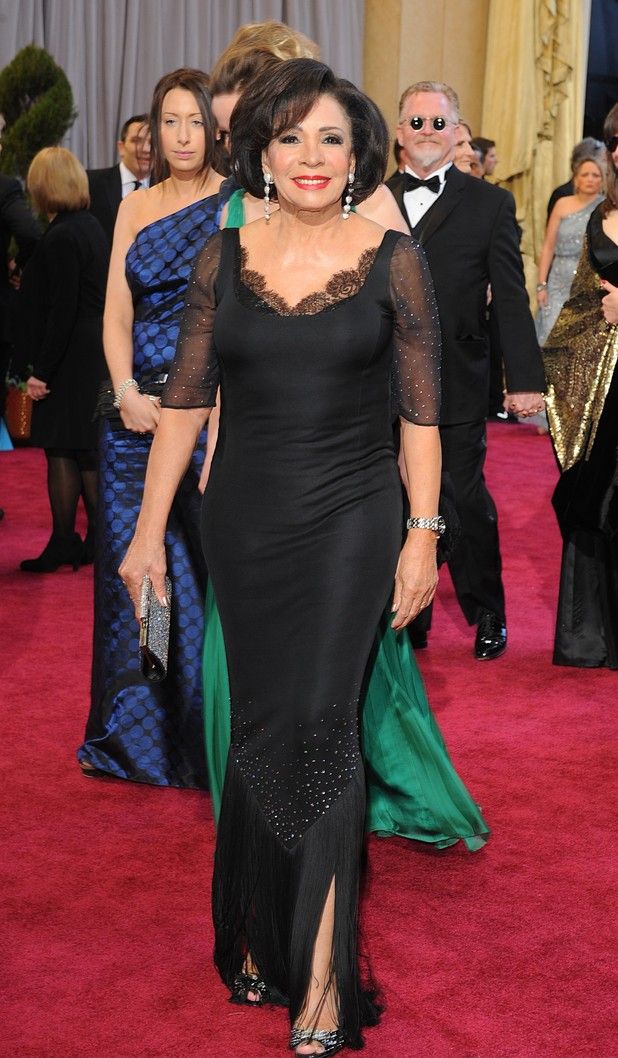 Later, she arrived on stage in a stunning gold to sing the song that launched her international career, Goldfinger, in a tribute to the 50th anniversary of James Bond films. Needles to say she had the audience on their feet.
The oldest nominee Emmanuelle Riva, Actress in a Supporting role is 85, looking very elegant in Lanvin.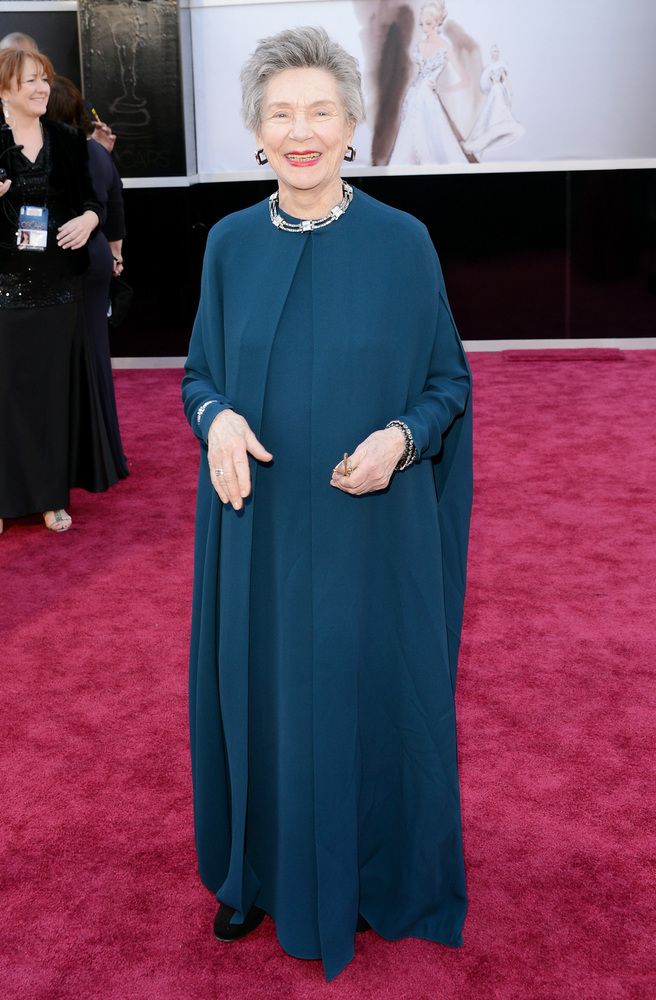 While the youngest nominee for Best Actress, nine year old Quvenzhane Wallis, charmed everyone in her bright blue Armani Junior gown that looked like it was sprinkled with fairy dust and carrying her puppy dog purse.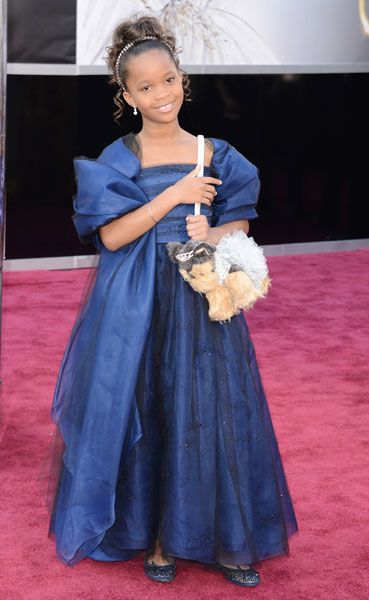 The surprise of the night was actor Jack Nicholson introducing his co-presenter for the Best Picture award, First Lady Michelle Obama wearing a glittering, custom smoke gray Naeem Khan gown and Sutra Silver at Fragments jewelry.