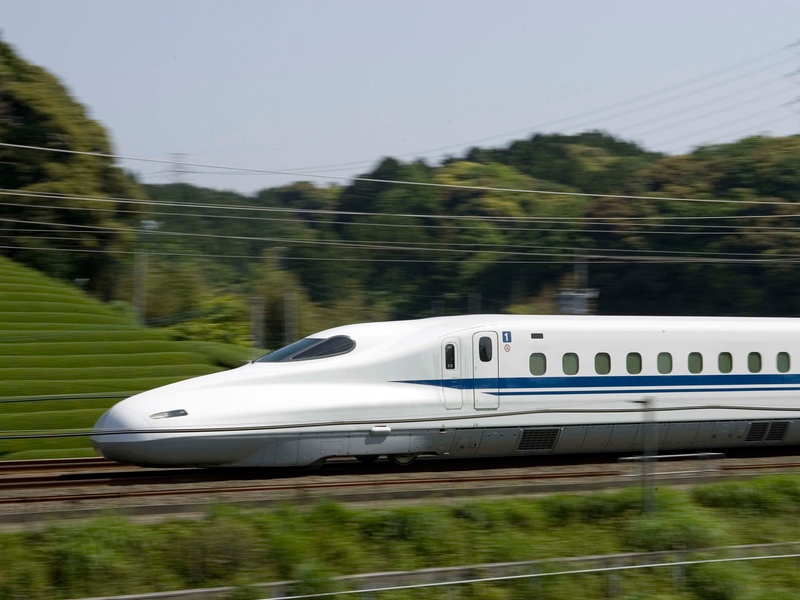 The Texas Department of Transport and Federal Railway Authority announced in June that they were beginning an Environmental Impact Study for the proposed private Texas Central Railways (TCR) High Speed Rail corridor between Houston and Dallas.
This is a private venture that is proposing to using the "Japan Rail Central" N700-I system, an internationalized version of the 186mph HSR train running between Tokyo and Osaka. TCR proposal is not only for the trains to be operated on farebox revenue, but for the corridor to be built with private funds. As the FRA announcement states:

TCR is a Texas-based company formed in 2009 to bring HSR to Texas as a private-sector venture. Working closely with Central Japan Railway Company (JRC), TCR is proposing the deployment of JRC's N700-I Bullet System based on the world's safest, most reliable, lowest emission, electric-powered, HSR systems, the Tokaido Shinkansen System. Developed and operated by JRC and the former Japan National Railways, the Tokaido Shinkansen has operated safely for almost 50 years and carries over 400,000 daily passengers. The most current generation Shinkansen train, the Series N700, runs at speeds up to 186 miles per hour.
Being a private venture, the EIS process will give us our first public look at corridor alternatives that TRC is considering, as well as the first opportunity for formal public comment.