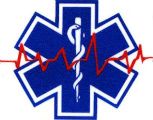 Welcome to the Stars Hollow Health and Fitness weekly diary. It will publish on Saturday afternoon and be open for discussion about health related issues including diet, exercise, health and health care issues, as well as, tips on what you can do when there is a medical emergency. Also an opportunity to share and exchange your favorite healthy recipes.
Questions are encouraged and I will answer to the best of my ability. If I can't, I will try to steer you in the right direction. Naturally, I cannot give individual medical advice for personal health issues. I can give you information about medical conditions and the current treatments available.
You can now find past Health and Fitness News diaries here and on the right hand side of the Front Page.
Fruit Smoothies Without the Dairy
Berry and Rose Geranium Smoothie
Fragrant rose geranium is very easy to grow in pots, and a little goes a long way.
Watermelon Mint Smoothie Watermelon Mint Smoothie
This smoothie tastes something like sweet mint tea blended with watermelon agua fresca. This smoothie tastes something like sweet mint tea blended with watermelon agua fresca.
Plum, Red Grape and Almond Smoothie
Red grapes and plums combine to make this smoothie delicious.
Fresh Fig and Date Shake
This thick, date-sweetened smoothie is a great source of energy.
Peach Vanilla Smoothie
This smoothie tastes a bit like peach ice cream, with a hint of vanilla.
General Medicine/Family Medical
Gene Discovery Could Lead to New Stroke Treatments By Salynn Boyles
In Study, Gene 'Signature' Linked to Unstable Plaque Associated With Strokes

Aug. 4, 2011 — Plaque buildup in the arteries is a major risk factor for strokes and heart attack, but some plaques are far more dangerous than others.

The problem is there is no good way to distinguish relatively benign plaque on artery walls from plaque that will break off and cause harm, but that may soon change.

Researchers in Italy say they have identified a genetic "signature" seen in unstable plaque from patients who had a stroke, but not in plaque that is not likely to rupture.

If the findings from the small study are confirmed, the discovery could lead to better ways to identify people with clogged arteries at risk for stroke and even new treatments to prevent and treat artery disease.

The study was reported today in the online issue of the American Heart Association journal Stroke.
Steep Decline in Autopsy Rate Since 1970s

By Bill Hendrick
Over the Past 35 Years, Far Fewer Autopsies Done on People Who Died of Disease

Aug. 4, 2011 — The autopsy rate in the U.S. has declined dramatically since 1972, mainly because fewer autopsies are being done on people who die of disease, according to a new CDC report.

Overall, the percentage of deaths for which autopsies were performed declined from 19.3% in 1972 to 8.5% in 2007, a drop of more than 50%, according to the CDC's National Center for Health Statistics.
FDA Approves First Drug for Scorpion Stings
Anascorp OK'd as Treatment for Stings by Centruroides Scorpion

Aug. 4, 2011 — The FDA says it has approved Anascorp as the first specific treatment to counteract the sometimes dangerous or even fatal effects of stings by venomous centruroides scorpions.

The federal agency says in a news release that in the United States, venomous scorpions are mostly found in Arizona, and that stings can cause serious reactions, including shortness of breath, fluid in the lungs, breathing problems, excess saliva, and blurred vision.

Severe stings occur most often in infants and children, the FDA says.
Brain Shrinkage Linked to Smoking, Obesity, Diabetes

By Bill Hendrick
Health Issues in Middle Age Raise Risk for Brain Shrinkage

Aug. 1, 2011 — People who smoke, are overweight, and have other health problems in middle age may be at increased risk of developing signs of brain shrinkage and diminished planning and organization skills as they age, new research indicates.

Other health problems linked to brain shrinkage and mental decline include high blood pressure and diabetes.
Statins Lower Risk of 2nd Stroke in Young Adults

By Denise Mann
Cholesterol Drugs Lower Risk Even if Cholesterol Levels Are Normal

Aug. 1, 2011 — Cholesterol-lowering drugs called statins may help reduce the risk of recurrent strokes in young people even if they don't have high cholesterol levels, according to new research in the journal Neurology.

Statins are widely prescribed to reduce the risk of recurrent stroke and heart disease in people who have recently had an ischemic stroke, a type of stroke that occurs when blood flow to the brain is blocked. The stroke-reduction benefits of statins among younger people without high cholesterol or other traditional stroke risk factors were not known before this study was conducted.
Colon Cleansing May Be Risky, Study Finds

By Kathleen Doheny
Hazards May Include Nausea, Vomiting, Kidney Failure; Advocates Cite Energy Boost, Other Health Benefits

Aug. 1, 2011 — Colon cleansing, promoted as a natural way to boost well-being, has no proven benefits and may be risky, according to a new report.

Ranit Mishori, MD, a family medicine doctor at Georgetown University School of Medicine, looked at studies that evaluated colon hydrotherapy or irrigation. She also looked at studies of cleansing by the use of laxatives, teas, and other products taken by mouth or inserted into the rectum.
New Asthma Genes Found in Africans, Japanese

By Jennifer Warner
4 Genetic Mutations Linked to Asthma in Different Ethnic Groups

Aug. 1, 2011 — Four newly identified genetic mutations may raise the risk of asthma in different ethnic groups, according to two new studies.

In the first study, researchers found that changes in the gene PYHIN1 increased the risk of asthma in people of African ancestry. In the second study, three more genetic mutations were linked to asthma in Japanese adults.

Researchers say the findings, published in Nature Genetics, are a step forward in understanding the genetic roots of asthma.
Heart Testing Overused, Report Finds

By Salynn Boyles
Direct-to-Consumer Ads Mislead Public, Consumer Reports Says

Aug. 2, 2011 — Far too many healthy Americans are undergoing heart screening tests, which can lead to unnecessary and potentially dangerous treatments. That's according to an investigation appearing in next month's Consumer Reports.

In a survey of more than 8,000 subscribers, nearly half (44%) of those without major heart risk factors or symptoms reported having a screening test such as an electrocardiogram, exercise stress test, or ultrasound of the carotid arteries
Warnings/Alerts/Guidelines
Salmonella-Tainted Ground Turkey Outbreak Hits 26 States By Bill Hendrick
Salmonella in Ground Turkey Causes 1 Death, 76 Illnesses

Aug. 2, 2011 — A salmonella outbreak apparently caused by contaminated ground turkey has killed one person and sickened at least 76 other people in 26 states, CDC officials say.

No production source has been identified for the outbreak, and no recall has been put into effect, but the CDC is working with the U.S. Department of Agriculture and state officials to determine the source of the bacterium strain known as Salmonella Heidelberg.
New Strain of Tick-Borne Disease Discovered

By Daniel J. DeNoon
New Ehrlichiosis Strain From Deer Ticks in Minnesota and Wisconsin

Aug. 3, 2011 – A new strain of ehrlichiosis, a tick-borne disease, is being spread by deer ticks, the same ticks that spread Lyme disease, anaplasmosis, and babesiosis.

So far, the new ehrlichiosis strain has been found only in Minnesota and Wisconsin, even though thousands of ticks from across the U.S. were analyzed.

But it's being spread by deer ticks, previously thought not to carry ehrlichia bacteria. And deer ticks are common in Eastern states.
Flame Retardants, Chemicals Found in Child Car Seats

By Denise Mann
Group Lists the Most and Least Toxic Car Seats

Aug. 3, 2011 — Some child car safety seats may contain hazardous chemicals including flame retardants, according to the fourth annual report by the Ecology Center, an Ann Arbor, Mich.-based nonprofit environmental organization.

Researchers tested more than 150 2011-model infant, convertible, and booster car seats for the presence of potentially harmful chemicals including brominated flame retardants, polyvinyl chloride (PVC), lead, and heavy metal allergens. These chemicals have been associated with reproductive and developmental health problems and certain cancers in animal and some human studies.
Seasonal Flu/Other Epidemics/Disasters
50,000 New HIV Infections Each Year in U.S.

By Daniel J. DeNoon
New HIV Infections Rise 48% in Young Black Gay/Bi Men

Aug. 3, 2011 — Some 50,000 Americans are newly infected with HIV each year, the CDC estimates.

That's slightly fewer new infections than the CDC's last estimate of 56,300 for 2006. But that's due to improvement in the way CDC calculates new HIV infections, not to a drop in the spread of HIV in the U.S.

Infection rates were stable from 2006 to 2009, the latest year included in CDC figures.
Women's Health
Eating Disorders Affect Fertility, Pregnancy

by Sallyn Boyle
Anorexia, Bulimia Linked to More Infertility, Unplanned Pregnancies

ug. 5, 2011 — Women with anorexia or bulimia or a history of eating disorders have more fertility problems, unplanned pregnancies, and negative feelings about having a child than women with no such history, a new study from the United Kingdom finds.

Researchers from King's College London and the University College London examined data from surveys of more than 11,000 pregnant women, including about 500 with a history of anorexia nervosa, bulimia, or both conditions.
CDC Report: Hospitals Need to Improve Breastfeeding Support

BY Matt McMillen
Breastfeeding Has Many Health Benefits, but Report Says Few Hospitals Fully Support the Practice

Aug. 2, 2011 — Breastfeeding helps protect babies and mothers from many significant health risks, including childhood obesity and breast and ovarian cancers in mothers. Yet most hospitals in the United States fail to adequately support the practice, according to a new report from the CDC.
DHA During Pregnancy May Cut Infant Colds

By Jennifer Warner
Getting Enough of the Essential Fatty Acid DHA During Pregnancy May Help Prevent Colds in Newborns, Study Finds

Aug. 1, 2011 — Getting enough of an essential fatty acid during pregnancy may help prevent colds in newborns.

A new study shows that women who received supplements of the fatty acid known as DHA during pregnancy had babies that had fewer colds at age 1 month. The babies also had fewer coughing episodes and fevers in the first six months of life.
Men's Health
Urine Test May Help Predict Prostate Cancer By Brenda Goodman
Gene Test May Help Eliminate Unnecessary Biopsies, Spot Aggressive Cancers in Men With High PSA Levels

Aug. 3, 2011 — A painless urine test could soon help doctors tell when a high prostate-specific antigen (PSA) level means a dangerous cancer or when it's a sign of a more benign condition that may not need further treatment, a new study shows.

The test looks for a genetic mistake that's present in about half of all cases of prostate cancer.
Some Weight Loss Improves Erections in Obese Men With Diabetes

By Brenda Goodman
Study: Losing 5% to 10% of Body Weight Over 8 Weeks Improved Sexual, Urinary Health

Aug. 5, 2011 — A little bit of weight loss may revive the sex lives and improve the urinary health of men who are obese and have diabetes, a new study shows.

Obesity and diabetes can take a toll on the penis and urinary system, which are sensitive to changes in blood flow, inflammation, and hormone levels.
Pediatric Health
Mold Exposure in Infancy Raises Asthma Risk By Jennifer Warner
Mold at Home Increases Risk of Asthma for Infants Later in Life

Aug. 2, 2011 — Infants raised in a home with moldy areas may be more likely to develop childhood asthma.

A new study shows that infants who lived in moldy homes were nearly three times more likely to have childhood asthma by age 7.

"Early life exposure to mold seems to play a critical role in childhood asthma development," researcher Tina Reponen, PhD, professor of environmental health at the University of Cincinnati, says in a news release.

"This study should motivate expectant parents — especially if they have a family history of allergy or asthma — to correct water damage and reduce the mold burden in their homes to protect the respiratory health of their children," Reponen says.
Electromagnetic Fields Linked to Asthma in Kids

By Brenda Goodman
Study: Mom's Exposure During Pregnancy Raises Kids' Asthma Risk

Aug. 1, 2011 — Researchers seeking to explain the rising number of asthma cases in children have fingered a new suspect: electromagnetic fields (EMFs), energy that can't been seen or felt that is generated by household appliances, electronic devices, cars, and power lines.

In a study, they found that babies born to women who are exposed to stronger EMFs during pregnancy had more than triple the risk of developing asthma compared to babies born to women exposed to weaker EMFs.
Aging
Very Old Don't Always Have Healthy Habits

By Kathleen Doheny
Longevity Genes May Protect Them From Unhealthy Lifestyles, Expert Says

Aug. 3, 2011 — Forget the stereotype pairing up longevity with clean living.

Men and women who live to age 95 and beyond, it seems, are overall no better than the general population when it comes to health habits such as watching their weight, eating well, and exercising, according to a new study.

"They are just as bad as the rest of us," says researcher Nir Barzilai, MD, director of the Institute for Aging Research at Albert Einstein College of Medicine of Yeshiva University, New York.
Blood Test May Spot Alzheimer's Before Symptoms Appear

BY Kathleen Doheny
Test Looks for Antibodies Specific to Alzheimer's Disease

Aug. 3, 2011 — A new blood test for Alzheimer's disease is 96% accurate at identifying the disease and can perhaps detect it even before symptoms such as memory loss appear, says the test's developer.
Expert Tips on Turning Back the Hands of Time

By Denise Mann
From Injections to Lasers, Dermatologists Discuss Options to Treat the Aging Hand

Aug. 5, 2011 — Got time on your hands? You're not alone. No, we are not talking about having nothing to do, we are talking about age spots, sun spots, crepe-like texture, and other telltale signs of aging on your hands.

Our hands can be a dead giveaway of our real age, but dermatologists have a host of new treatments up their sleeves to add volume to hands and get rid of brown spots.
Mental Health
Study: Antipsychotic Drug Does Not Help Veterans With PTSD

By Matt McMillen
Expert Calls for New Approaches to Treating PTSD in Veterans

Aug. 2, 2011 — Risperdal, an antipsychotic medication commonly prescribed to veterans with posttraumatic stress disorder (PTSD) when antidepressants have failed to help, does not alleviate the symptoms of PTSD, according to a new study in the Journal of the American Medical Association.
Antidepressants Prescribed Without Psychiatric Diagnosis

By Denise Mann
Study Documents Rise in Use of Antidepressants From Non-Psychiatric Illnesses

Aug 4, 2011 — Antidepressants may be increasingly prescribed by non-psychiatrists to treat medical disorders in the absence of a psychiatric diagnosis.

The proportion of non-psychiatrist doctor visits where antidepressants were prescribed without a documented psychiatric diagnosis increased from 59.5% to 72.7% between 1996 and 2007, according to a new study in Health Affairs.
Suicide Brain May Hold Key to Depression

By Salynn Boyles
Study Supports Notion That Inflammation in the Brain Plays Role in Depression

Aug. 3, 2011 — A study that compared the brains of suicide victims to those of people who died suddenly from other causes found key differences in specific brain cells in the white matter of the brain.

The finding lends support to the idea that inflammation within the brain plays a key role in depression, says lead researcher Naguib Mechawar, PhD, of McGill University's Group for Suicide Studies in Montreal.
Nutrition/Diet/Fitness
Ways to Combat Mindless Eating

By Charlene Laino
Smaller Plates, Slimmer Glasses May Help You Shed Pounds

Aug. 5, 2011 (Washington, D.C.) — Ever eat a whole bag of chips when you're not even hungry?

If so, count yourself among the millions who are victims of mindless eating. That's the phrase coined by Cornell University food psychologist Brian Wansink, PhD, to describe subconscious eating habits that can lead to unnecessary weight gain.

The good news: You can turn mindless eating into mindlessly eating better — and maybe even weight loss — simply by making little changes such as eating off smaller plates, he tells WebMD.
Survey: Americans Aware of Functional Foods, Don't Eat Them Enough

By Matt McMillen
American Diets Have Yet to Catch Up With Increased Awareness of Healthy Eating

Aug. 4, 2011 — More Americans say they are aware of the health benefits of functional foods, but there has been no increase over the past five years in the number of people who are eating them on a regular basis, according to a new survey from the International Food Information Council (IFIC).

Functional foods are foods that may provide health benefits beyond basic nutrition. Examples include fish such as salmon, which are rich in heart-protective omega-3 fatty acids, and whole grains, which help maintain digestive health while potentially lowering the risk of colorectal cancer. Berries, dark green leafy vegetables like spinach and kale, and other colorful fruits and vegetables also are considered functional foods.
Study: Healthy Eating Costs More

By Brenda Goodman
Meeting Dietary Recommendations Could Add 10% to the Average American's Grocery Bill

Aug. 4, 2011 — Prepare to part with more money if you're trying to make healthier food choices.

A new analysis shows healthy eating can really run up a grocery bill, making it tough for Americans on tight budgets to meet nutritional guidelines.

"We've known for a long time that fruits and vegetables were more expensive in this country than junk food, but this really quantifies how much it would take to have a healthy diet, and it's a lot of money for a low-income family," says Hilary Seligman, MD, an assistant professor of medicine at the University of California at San Francisco.
Little Exercise Beats None

By Bill Hendrick
Even Small Amounts of Physical Activity Reduce Heart Disease Risk, Researchers Say

Aug. 1, 2011 — Even a little physical activity performed on a regular basis may reduce the risk of heart disease. And the more exercise people do, the more benefit in reducing risk, a new study finds.

Among key findings of the study by researchers at the Harvard School of Public Health:
How Does Your Brain Respond to Food?

By Matt McMillen
Some Overweight People May Be Hardwired to Overeat

Aug. 1, 2011 — Willpower alone usually is not enough for lasting weight loss; instead, to counter obesity, some experts now recommend focusing on the ways in which the brain responds to food rather than solely on personal choice.

In a paper published in the August issue of the Journal of the American Dietetic Association, dietitians at Rush University Medical Center in Chicago conclude that "practitioners should more heavily focus on helping patients overcome the brain-based processes" that make dieting so difficult