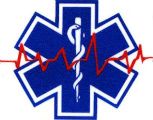 Welcome to the Stars Hollow Health and Fitness weekly diary. It will publish on Saturday afternoon and be open for discussion about health related issues including diet, exercise, health and health care issues, as well as, tips on what you can do when there is a medical emergency. Also an opportunity to share and exchange your favorite healthy recipes.
Questions are encouraged and I will answer to the best of my ability. If I can't, I will try to steer you in the right direction. Naturally, I cannot give individual medical advice for personal health issues. I can give you information about medical conditions and the current treatments available.
You can now find past Health and Fitness News diaries here and on the right hand side of the Front Page.
Quick and Easy Cooking With Grains
Check your pantry, then check out these five delicious dishes made with a variety of grains and lentils.
Barley and Farro Risotto With Red Peppers
With a ready supply of grains on hand, you can throw together quick, easy combination meals like this one.
Lemon Risotto With Squash
Lemon risotto is a favorite of dinner guests.
Lentil and Bulgur Pilaf
Red lentils have a refreshing flavor and a sproutlike crunch.
Quinoa and Wild Rice Salad With Ginger Sesame Dressing
The fluffy, pale quinoa in this gingery salad contrasts nicely with the dark, chewy wild rice.
Simple Vegetable Paella
You don't have to make this vegetable-rich dish in a paella pan, though if you do, you'll get a nice layer of crusty rice on the bottom. Serve it as a main dish or as a side.