This is your morning Open Thread. Pour your favorite beverage and review the past and comment on the future.
Find the past "On This Day in History" here.
August 18 is the 230th day of the year (231st in leap years) in the Gregorian calendar. There are 135 days remaining until the end of the year.
On this day in 1920, the 19th Amendment to the Constitution is ratified when the Tennessee General Assembly, by a one-vote margin became the thirty-sixth state legislature to ratify the proposed amendment. On August 26, 1920, Secretary of State Bainbridge Colby certified the amendment's adoption.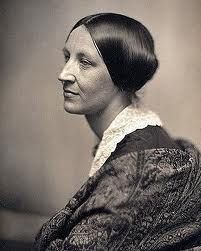 It took 70 years of struggle by women of the Suffrage Movement headed by Susan B. Anthony to get this amendment passed. Gail Collins' NYT Op-Ed recount of the story puts it in great perspective:
That great suffragist and excellent counter, Carrie Chapman Catt, estimated that the struggle had involved 56 referendum campaigns directed at male voters, plus "480 campaigns to get Legislatures to submit suffrage amendments to voters, 47 campaigns to get constitutional conventions to write woman suffrage into state constitutions; 277 campaigns to get State party conventions to include woman suffrage planks, 30 campaigns to get presidential party campaigns to include woman suffrage planks in party platforms and 19 campaigns with 19 successive Congresses."
As Ms. Catt tells it and to no one's surprise the Senate was the biggest obstacle, so the Suffragettes decided to take it to the states and amend all the state constitutions, one by one.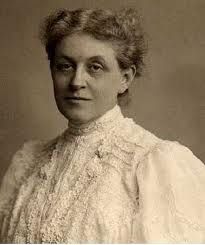 The constitutional amendment that finally did pass Congress bore Anthony's name. It came up before the House of Representatives in 1918 with the two-thirds votes needed for passage barely within reach. One congressman who had been in the hospital for six months had himself carted to the floor so he could support suffrage. Another, who had just broken his shoulder, refused to have it set for fear he'd be too late to be counted. Representative Frederick Hicks of New York had been at the bedside of his dying wife but left at her urging to support the cause. He provided the final, crucial vote, and then returned home for her funeral.
The ratification stalled short of one state when it came to a vote in the Tennessee Legislature on August 18, 1920 and was short one vote to ratify when a young state legislator got a note from his mother:
Ninety years ago this month, all eyes turned to Tennessee, the only state yet to ratify with its Legislature still in session. The resolution sailed through the Tennessee Senate. As it moved on to the House, the most vigorous opposition came from the liquor industry, which was pretty sure that if women got the vote, they'd use it to pass Prohibition. Distillery lobbyists came to fight, bearing samples.

"Both suffrage and anti-suffrage men were reeling through the hall in an advanced state of intoxication," Carrie Catt reported.

The women and their allies knew they had a one-vote margin of support in the House. Then the speaker, whom they had counted on as a "yes," changed his mind.

(I love this moment. Women's suffrage is tied to the railroad track and the train is bearing down fast when suddenly. …)

Suddenly, Harry Burn, the youngest member of the House, a 24-year-old "no" vote from East Tennessee, got up and announced that he had received a letter from his mother telling him to "be a good boy and help Mrs. Catt."

"I know that a mother's advice is always the safest for a boy to follow," Burn said, switching sides.

We celebrate Women's Suffrage Day on Aug. 26, which is when the amendment officially became part of the Constitution. But I like Aug. 18, which is the day that Harry Burn jumped up in the Tennessee Legislature, waving his mom's note from home. I told the story once in Atlanta, and a woman in the audience said that when she was visiting her relatives in East Tennessee, she had gone to put a yellow rose on Harry Burn's grave.

I got a little teary.

"Well, actually," she added, "it was because I couldn't find his mother."
293 BC – The oldest known Roman temple to Venus is founded, starting the institution of Vinalia Rustica.
1201 – The city of Riga is founded.
1541 – A Portuguese ship drifts ashore in the ancient Japanese province of Higo (modern day Kumamoto Prefecture). (Traditional Japanese date: July 27, 1541)
1572 – Marriage in Paris of the future Huguenot King Henry IV of Navarre to Marguerite de Valois, in a supposed attempt to reconcile Protestants and Catholics.
1587 – Virginia Dare, granddaughter of governor John White of the Colony of Roanoke, becomes the first English child born in the Americas.
1590 – John White, the governor of the Colony of Roanoke, returns from a supply trip to England and finds his settlement deserted.
1634 – Urbain Grandier, accused and convicted of sorcery, is burned alive in Loudun, France.
1636 – The Covenant of the Town of Dedham, Massachusetts is first signed.
1838 – The Wilkes Expedition, which would explore the Puget Sound and Antarctica, weighs anchor at Hampton Roads in 1838
1864 – American Civil War: Battle of Globe Tavern – Union forces try to cut a vital Confederate supply-line into Petersburg, Virginia, by attacking the Wilmington and Weldon Railroad.
1868 – French astronomer Pierre Jules César Janssen discovers helium.
1877 – Asaph Hall discovers Martian moon Phobos.
1903 – German engineer Karl Jatho allegedly flies his self-made, motored gliding airplane four months before the first flight of the Wright Brothers.
1909 – Mayor of Tokyo Yukio Ozaki presents Washington, D.C. with 2,000 cherry trees, which President Taft decides to plant near the Potomac River.
1920 – The Nineteenth Amendment to the United States Constitution is ratified, guaranteeing women's suffrage.
1938 – The Thousand Islands Bridge, connecting New York State, United States with Ontario, Canada over the St. Lawrence River, is dedicated by U.S. President Franklin D. Roosevelt.
1941 – Adolf Hitler orders a temporary halt to Nazi Germany's systematic euthanasia of the mentally ill and the handicapped due to protests.
1948 – The Australian cricket team completed a 4-0 Ashes series win over England during their undefeated Invincibles tour.
1950 – Julien Lahaut, the chairman of the Communist Party of Belgium is assassinated by far-right elements.
1958 – Vladimir Nabokov's controversial novel Lolita is published in the United States.
1963 – American civil rights movement: James Meredith becomes the first black person to graduate from the University of Mississippi.
1965 – Vietnam War: Operation Starlite begins – United States Marines destroy a Viet Cong stronghold on the Van Tuong peninsula in the first major American ground battle of the war.
1966 – Vietnam War: the Battle of Long Tan occurs, when a patrol of 6th Battalion, Royal Australian Regiment encounter the Viet Cong.
1971 – Vietnam War: Australia and New Zealand decide to withdraw their troops from Vietnam.
1976 – In the Korean Demilitarized Zone at Panmunjeom, the Axe Murder Incident results in the death of two US soldiers.
1977 – Steve Biko is arrested at a police roadblock under the Terrorism Act No 83 of 1967 in King William's Town, South Africa. He would later die of the injuries sustained during this arrest bringing attention to South Africa's apartheid policies.
1982 – Japanese election law is amended to allow for proportional representation.
1989 – Leading presidential hopeful Luis Carlos Galan is assassinated near Bogota in Colombia.
2000 – A Federal jury finds the US EPA guilty of discrimination against Dr. Marsha Coleman-Adebayo, under the Civil Rights Act of 1964, later inspiring passage of the No FEAR Act.
2008 – President Of Pakistan Pervez Musharaf resigned due to pressure from opposition.
* Birthday of Virginia Dare (Roanoke Island)
* Christian Feast Day:
* Agapitus of Palestrina

* Alberto Hurtado

* Helena of Constantinople (Roman Catholic Church)

* August 18 (Eastern Orthodox liturgics)
* Long Tan Day, also called Vietnam Veterans' Day (Australia)
* National Science Day (Thailand)