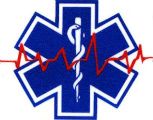 Welcome to the Stars Hollow Health and Fitness weekly diary. It will publish on Saturday afternoon and be open for discussion about health related issues including diet, exercise, health and health care issues, as well as, tips on what you can do when there is a medical emergency. Also an opportunity to share and exchange your favorite healthy recipes.
Questions are encouraged and I will answer to the best of my ability. If I can't, I will try to steer you in the right direction. Naturally, I cannot give individual medical advice for personal health issues. I can give you information about medical conditions and the current treatments available.
You can now find past Health and Fitness News diaries here and on the right hand side of the Front Page.
A Grain, a Vegetable, a Skillet: Meals for Winter Nights
I made two great discoveries while coming up with these simple and delicious vegetarian skillet suppers. One is that a wok should not be limited to Asian stir-fries. A well-seasoned carbon steel wok makes a great natural nonstick pan that you can get hot enough to obtain a wonderful seared flavor when you cook vegetables, no matter what the seasonings.

The other thing I discovered is that the cooking water drained off from cooked barley or brown rice can be added to cooked vegetables the way pasta cooking water is sometimes used to moisten and add texture to an accompaniment. The starch in the nutrient-dense water enriches the vegetables like a sauce. Just add more water than the usual proportion that you'd use – say a quart for a cup of brown rice or barley – and drain the grains through a strainer set over a bowl when they're tender.

~ Martha Rose Shulman
Cauliflower, Brussels Sprouts and Red Beans With Lemon and Mustard
You can cook this beautiful, lemony skillet dinner in a well-seasoned wok or a heavy nonstick pan. You'll get the best seared flavor in a wok.
Simmered Beet Greens With Roasted Beets, Lemon and Yogurt
The Greeks serve this dish as a salad, but if you want to make a meal of this, serve the greens and beets with a whole grain, like barley or quinoa.
Skillet Mushrooms and Chard With Barley or Brown Rice
Mushrooms and barley are a classic combination, but brown rice is also very nice with this dish, and it cooks faster.
Sautéed Shredded Winter Squash and Cabbage and a Winter Vegetable Gratin
You can just cook these vegetables in a skillet and serve them with grains for a great vegan dinner, or turn them into a hearty vegetarian (but not vegan) Provençal-style gratin.
Skillet Collards and Winter Squash With Barley
Barley water is used to make nutritious beverages in many cuisines; it can also be useful as a sort of sauce, adding rich flavor and texture to vegetables.