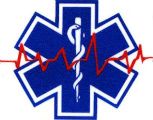 Welcome to the Stars Hollow Health and Fitness News weekly diary. It will publish on Saturday afternoon and be open for discussion about health related issues including diet, exercise, health and health care issues, as well as, tips on what you can do when there is a medical emergency. Also an opportunity to share and exchange your favorite healthy recipes.
Questions are encouraged and I will answer to the best of my ability. If I can't, I will try to steer you in the right direction. Naturally, I cannot give individual medical advice for personal health issues. I can give you information about medical conditions and the current treatments available.
You can now find past Health and Fitness News diaries here and on the right hand side of the Front Page.
Follow us on Twitter @StarsHollowGzt
Vegan Pantry Dinners for the New Year
Here is a New Year's project for you. Take an inventory of your pantry, freezer and refrigerator and cook for a week without buying anything except items that you and your children may consume on a daily basis (for me that means bananas). That is what I'm doing this week, and I have decided that I will also make my meals vegan. [..]

This is a healthy, hearty and inexpensive way to begin the New Year and we have been eating extremely well. In fact there is enough on hand that I might extend this to a two-week exercise.

~Martha Rose Shulman~
Quinoa With Spiced Lentil Dal
A dal that is spiced up by a little bit of cayenne.
A lentil salad with a cumin-scented vinaigrette.
A pho without some traditional ingredients is still very much pho.
A colorful dish that uses up any sticky rice left in your pantry.
A simple delicious dish that will use up corn tortillas in your freezer and black beans from the pantry.
General Medicine/Family Medical
New Eye Test May Help Predict Risk of Glaucoma

by Salynn Boyles
Jan. 4, 2013 — A new study from Australia may offer a new way of identifying people at risk of glaucoma years before vision loss happens.

Glaucoma is a leading cause of blindness. But because vision damage often occurs gradually, most people with the eye disease do not realize they have it until a good deal of their sight has been lost. If caught early, though, there are medications and procedures that may help treat glaucoma.

In the study, researchers were able to predict who was at increased risk of developing the eye disease with some accuracy by measuring blood vessel thickness in the retinas of study participants using a computer-based imaging tool.

Those with the narrowest vessels at the beginning of the study were four times more likely to have developed glaucoma a decade later.
Women's Health
Pap Tests Often Given When Not Needed

by Brenda Goodman, MA
Dec. 3, 2012 — Against clinical guidelines, many women are still getting Pap smears (a test that's meant to find cancer of the cervix) even after they've had a total hysterectomy, which removes the uterus and cervix, according to a new government report.

The cervix is the "neck-like" lower part of the uterus. A Pap test uses cells scraped from the cervix to check for early changes that may indicate cervical cancer or precancer. The new report, from the CDC, looked at trends in Pap testing in U.S. women from 2000 to 2010.
Babies Listen and Learn While in the Womb

by Denise Mann
Jan. 3, 2013 — Sometimes she just tells him about her day. Other times, Ruthie W. rubs her pregnant belly and tells her future son that she can't wait to meet him (which should be any day now).

And a new study shows that he not only hears his mom, but may understand her and is already learning language from her.

"I talk to him all the time, even when I am in stores shopping for a layette and other things we will need once he is born," says the New York City-based cosmetic executive. "People probably think I am crazy if they overhear me!"

Far from it.

In fact, she is giving her son a foundation for language development.
Antidepressants During Pregnancy: Safe?

by Kathleen Doheny
Jan. 1, 2013 — Antidepressant use during pregnancy, long debated for its safety, is linked with a higher overall risk of stillbirth and newborn death. Now, a new study shows that risk may not be warranted.

"After taking maternal characteristics such as smoking and maternal age into account, as well as previous hospitalization for psychiatric disease … there was no association between SSRI (antidepressants) and stillbirth and infant [death]," says researcher Olof Stephansson, MD, PhD, of the Karolinksa Institutet in Stockholm.

The Swedish study included more than 1.6 million births in five Nordic countries. Nearly 30,000 of the women had filled a prescription for an SSRI (selective serotonin reuptake inhibitor) during pregnancy.

But a U.S.-based expert has some concerns about the study.
Pediatric Health
Pediatricians Promote Benefits of Recess

by Denise Mann
Dec. 31, 2012 — The American Academy of Pediatrics has two New Year's resolutions for schools: Keep the school nurse and don't drop recess.

The recommendations are part of two new policy statements published in Pediatrics.

The American Academy of Pediatrics (AAP) says there's a growing trend in schools to take away recess and use the time to teach subjects.

"There is pressure on schools to increase performance on standardized testing, and a lot of times teachers are using withdrawal of recess as a punishment for children," says Robert Murray, MD, a co-author of the recess policy statement and a professor at the Ohio State University in Columbus.
Aging
Depression in Elderly May Predict Dementia

by Salynn Boyles
Dec. 31, 2012 — Depression is common among older people who go on to develop Alzheimer's disease, leading to widespread speculation that it may be one possible cause for age-related dementias.

Now, a new study suggests that rather than being a cause of memory decline, depression in older people may be an early symptom of dementia.

When researchers evaluated 2,000 elderly New Yorkers for depression and then followed them, they found that depression accompanied memory declines but did not necessarily come first.
Nutrition/Diet/Fitness
A Few Extra Pounds Linked to a Longer Life

by Brenda Goodman. MA
Jan. 1, 2013 — Overall, people who carry a few extra pounds tended to live longer than those who are either normal weight or very obese, new research shows.

The review, of 97 studies that included a combined 2.88 million people, questions the notion that people of normal weight live longest.

"It is possible that under certain circumstances, being a little overweight is good as opposed to bad," says Steven B. Heymsfield, MD, executive director of the Pennington Biomedical Research Center in Baton Rouge, La. Heymsfield wrote an editorial on the review but was not involved in the research.
Which Diet Plans Are Most Popular? Dieters Choose

Kathleen Doheny
Jan. 3, 2013 — Is weight loss one of your New Year's resolutions?

If so, you might get some valuable guidance from a new survey of more than 9,000 Consumer Reports readers who have been there, done that.

The readers ranked do-it-yourself plans and commercial plans.

MyFitnessPal, a free web site and smartphone app, got top satisfaction marks in the survey.

Weight Watchers got the highest satisfaction marks of the four commercial diet plans rated by dieters.

"What you are seeing here is the judgment of people who have been on the diets," says Nancy Metcalf, senior program editor for Consumer Reports.
Fructose May Affect Hunger Cues

by Brenda Goodman, MA
Jan. 2, 2013 — All sugars are not created equal, at least when it comes to the brain, a new study shows.

For the study, which is published in the Journal of the American Medical Association, researchers asked 20 healthy men and women to sip a cherry-flavored drink sweetened with either pure glucose or pure fructose.

Both glucose and fructose are simple sugars. People rarely take in either one by itself. Instead, they're usually added to foods and drinks as mixtures. Table sugar is about half glucose, half fructose, for example, while high-fructose corn syrup is about 55% fructose and 45% glucose.