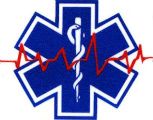 Welcome to the Stars Hollow Health and Fitness News weekly diary. It will publish on Saturday afternoon and be open for discussion about health related issues including diet, exercise, health and health care issues, as well as, tips on what you can do when there is a medical emergency. Also an opportunity to share and exchange your favorite healthy recipes.
Questions are encouraged and I will answer to the best of my ability. If I can't, I will try to steer you in the right direction. Naturally, I cannot give individual medical advice for personal health issues. I can give you information about medical conditions and the current treatments available.
You can now find past Health and Fitness News diaries here and on the right hand side of the Front Page.
Follow us on Twitter @StarsHollowGzt
One Fish, Two Fish
This week I made five different fish dishes and did not use any of the favorite four. I turned, as I always do, to the Monterey Bay Aquarium Seafood Watch pocket guide (they also have an app) for advice about best choices and good alternatives, and bought my fish from a fishmonger at my farmers' market, from Trader Joe's, and from Whole Foods. I avoided farmed fish, especially farmed fish from far away. The species I cooked included local Pacific sole, mahi mahi, arctic char, and Pacific halibut. Other good seafood choices are clams and mussels, striped bass, sardines, and rainbow trout.

~Martha Rose Shulman~
Oven-Poached Pacific Sole With Lemon Caper Sauce
A fish piccata of sorts, this dish is easy to make and the sauce is perfect for delicate fish like sole or flounder, as well as more robust fish like swordfish.
The robust flavors in the tomato sauce work well with a variety of white fishes.
A sauce that works on just about any fish is particularly delicious with Arctic char.
A sauce similar to a vegetable ragout works over any firm white fish.
In Morocco, chermoula is traditionally used as a marinade for grilled fish.
General Medicine/Family Medical
Nearly 30% of Americans Have High Blood Pressure

by Steven Reinberg, HealthDay Reporter
While awareness has grown, experts say more people need treatment to prevent heart disease, stroke

April 4 (HealthDay News) — The proportion of Americans reporting they have high blood pressure rose nearly 10 percent from 2005 to 2009, federal health officials said Thursday.

High blood pressure — or hypertension, a major risk factor for heart disease and stroke — affects nearly one-third of Americans, said Fleetwood Loustalot, a researcher at the National Center for Chronic Disease Prevention and Health Promotion, part of the U.S. Centers for Disease Control and Prevention.
Cancer Patients Unintended Victims of Budget Cuts

by Margaret Farley Steele, HealthDay Reporter
Clinics nationwide say they can't afford to give as much chemotherapy as before, report says

April 4 (HealthDay News) — Thousands of Medicare cancer patients are being denied treatment at clinics nationwide because of federal budget cuts related to the so-called sequester, according to a published report.

The mandated cuts took effect April 1, and cancer clinic administrators say they can no longer afford to provide expensive chemotherapy drugs to many Medicare patients, the Washington Post reported Wednesday. Medicare is the federal health insurance program for people 65 and older and certain others with disabilities.
Could Scientists Peek Into Your Dreams?

by Barbara Bronson Gray, HealthDay Reporter
In small study, computer programs and brain MRIs identified visual images during sleep

April 4 (HealthDay News) — Talk about mind reading. Researchers have discovered a potential way to decode your dreams, predicting the content of the visual imagery you've experienced on the basis of neural activity recorded during sleep.

Visual experiences you have when dreaming are detectable by the same type of brain activity that occurs when looking at actual images when you're awake, the small new study suggests.
More U.S. Couples Living Together Vs. Marrying

by Amanda Gardner, HealthDay Reporter
And more women getting pregnant while cohabiting

April 4 (HealthDay News) — Many more American women are living with their partners rather than tying the knot, a new government survey finds.

And they live together longer than couples in the recent past, and many more get pregnant before marriage, according to the survey released Thursday by the National Center for Health Statistics, which is part of the U.S. Centers for Disease Control and Prevention.
Is a Better Sleeping Pill on the Way?

by Amanda Gardner, HealthDay Reporter
New type of med may eliminate grogginess, other side effects, study suggests

April 3 (HealthDay News) — A new class of sleep medications appears to help people fall asleep without causing grogginess the next day, researchers say.

These new medications — known as dual orexin receptor antagonists (DORA) — target a more specific region of the brain than popular sleep drugs such as Ambien and Lunesta, promoting sleep without affecting learning and memory (also called "cognition"), according to the new research.
Combo Therapy Helps Knock Out Fungal Meningitis

by Serena Gordon, HealthDay Reporter
Study found 2-drug treatment reduced death risk from cryptococcal meningitis by 40 percent

April 3 (HealthDay News) — A drug regimen containing two powerful antifungal medicines — amphotericin B and flucytosine — reduced the risk of dying from cryptococcal meningitis by 40 percent compared to treatment with amphotericin B alone, according to new research.

The study also found that those who survived the illness were less likely to be disabled if they received treatment that included flucytosine.
Cartilage May Give Early Warning of Arthritis

by Robert Preidt, HealthDay Reporter
Damage to the tissue that cushions joints occurs even before people feel pain, research shows

April 2 (HealthDay News) — Exercise-related damage in cartilage can help identify people with the earliest stages of osteoarthritis, a new study reveals.

The findings could improve early detection of the painful joint disease and could also be used to improve methods of repairing damaged cartilage, said study senior author Alan Grodzinsky, of the Massachusetts Institute of Technology, and colleagues.
Got Asthma? Odds Are You Have an Allergy, Too

by Robert Preidt, HealthDay Reporter
Study found many U.S. adults suffer from both

Most American adults with asthma also have an allergy, according to a new study.

Researchers examined data on nearly 2,600 people from the U.S. National Health and Nutrition Examination Survey and found that 75 percent of adults aged 20 to 40 with asthma, and 65 percent of adults 55 and older with the condition, have at least one allergy.

The findings appeared in the April issue of the journal Annals of Allergy, Asthma & Immunology.
Hormone Melatonin & Type 2 Diabetes May Be Linked

by Serena Gordon, HealthDay Reporter
Experts find an association, but aren't recommending supplementation

April 2 (HealthDay News) — Decreased levels of the hormone melatonin may be linked to the development of type 2 diabetes, according to new research.

A study of U.S. women found that those with the lowest levels of melatonin had more than twice the risk of type 2 diabetes compared to women with the highest levels of the hormone. This association held true even after the researchers controlled for other risk factors for type 2 diabetes, such as body weight and dietary habits.
Tonsillectomy Might Be Worth It for Some Adults

by Steven Reinberg, HealthDay Reporter
Finnish study found fewer sore throats after surgery, less time lost from work or school

April 2 (HealthDay News) — Adults with recurrent sore throats might benefit from getting their tonsils removed, according to a new study from Finland.

People tend to think of tonsillitis — sore and swollen tissues at the back of the throat — as occurring in childhood. However, many adults suffer from recurrent sore throats that result when tonsils are inflamed by bacteria living within.

These constant infections can lead to repeated courses of antibiotics and reduce a patient's quality of life, experts say.
Antidepressant Lessens Chemo-Related Pain

by Amy Norton, HealthDay Reporter
Cymbalta shows positive effect on neuropathy in clinical trial

April 2 (HealthDay News) — The antidepressant drug Cymbalta can help relieve chronic pain caused by certain cancer drugs, a new clinical trial reports.

The study, appearing in the April 3 issue of the Journal of the American Medical Association, tested Cymbalta on patients with chronic cases of chemotherapy-related peripheral neuropathy — pain, tingling and numbness in the limbs that arises when certain chemo drugs damage the nerves.
Statin Side Effects Often Manageable: Study

by Amy Norton, HealthDay Reporter
People who quit may do better with different type or dose of cholesterol-lowering drugs

April 1 (HealthDay News) — Many people who quit taking their cholesterol-lowering statin drugs because of side effects can successfully try again, a new study suggests.

Researchers found that of more than 100,000 Boston-area adults who started a statin drug, 17 percent stopped taking it because of side effects — most often, muscle aches. But within a year, more than half gave statins another chance, and most — 90 percent — were able to stick with it.

Experts said the findings, reported in the April 2 issue of the journal Annals of Internal Medicine, show that people need not abandon statins if a potential side effect crops up.
Warnings/Alerts/Guidelines
3 Million Pounds of Frozen Pizza, Snacks Recalled

by WebMD News from HealthDay
Possible E. coli contamination has prompted Rich Products Corp. of Buffalo to expand a recall to include about 3 million pounds of frozen pizza, mozzarella bites, Philly cheese steaks and other snack products.

The recall involves all products made at the company's plant in Waycross, Ga. The products have best buy dates from Jan. 1, 2013 through Sept. 29, 2014, NBCNews.com reported.
Common Asphalt Sealant May Raise Cancer Risks

by Brenda Goodman, HealthDay Reporter
Small study looked at coal-tar sealcoat and exposure to 'PAH' chemical compound

April 4 (HealthDay News) — Living near asphalt that's sealed with coal tar may raise the risk of getting cancer, a new study shows. The potential threat appears to be greatest for young children.

Coal tar, a byproduct of steel manufacturing, is a common ingredient in sealants that are used in the Eastern part of the United States to refresh worn parking lots and driveways.
Women's Health
Some Women at Risk for Blood Clots From Pregnancy

by Robert Preidt, HealthDay Reporter
Factors include age, disease history and weight

April 2 (HealthDay News) — Several factors that increase the risk of blood clots in women during or after pregnancy are outlined in a large new study.

Women who were older than 35, who were overweight or obese, or who smoked were at somewhat higher risk of developing blood clots during pregnancy. Medical complications such as pre-existing diabetes, varicose veins and inflammatory bowel disease were also associated with increased risk.
Obesity Does Slow People Down, Study Confirms

by Alan Mozes, HealthDay Reporter
Women may be caught in cycle of fatigue, lack of self-esteem, expert says

April 5 (HealthDay News) — Women who struggle with chronic obesity end up engaging in less and less routine physical activity, new research shows, confirming what may seem obvious to some.

The investigating team acknowledged that their observation so clearly aligns with conventional wisdom that it would be hard to describe it as "rocket science." But they say theirs is the first study to rigorously establish what most scientists have long presumed to be the case: that obesity does indeed have a negative impact on an individual's activity habits.
Judge Rules: Morning-After Pill for All Females

by Steven Reinberg. HealthDay Reporter
Until now, girls 16 and younger needed a prescription for the emergency contraception

April 5 (HealthDay News) — A federal judge has ordered the U.S. Food and Drug Administration to make the so-called "morning-after pill" — an emergency contraceptive — available to all women regardless of age.

The judge from the Eastern District of New York gave the FDA 30 days to remove age restrictions on the sale of emergency contraception, such as Plan B One-Step. Until now, girls 16 and younger needed a doctor's prescription to get the pill, which typically works if taken within 72 hours after intercourse.
Repeat Births by Teen Girls Still Too High: CDC

by Robert Preidt, HealthDay Reporter
20 percent are repeat births and these babies face health risks, agency says

April 2 (HealthDay News) — Nearly 20 percent of American teens who give birth have already had one or more babies, a federal study released Tuesday says.

In 2010, more than 365,000 teens aged 15 to 19 gave birth and about 67,000 (18.3 percent) of those were repeat births, according to the April Vital Signs report from the U.S. Centers for Disease Control and Prevention.

Repeat births among teens decreased by more than 6 percent between 2007 and 2010, but the number of repeat births remains high, according to the study.
Men's Health
Balding Men Could Face Higher Heart Risks: Study

by Alan Mozes, HealthDay Reporter
But not those with a receding hairline, say Japanese investigators who analyzed previous research

April 3 (HealthDay News) — New research out of Japan shows a potential link between male baldness and an increased risk for coronary heart disease.

But it only affects men who are balding on top. Those with a receding hairline are not at risk, the researchers reported.

The findings stem from an analysis of six published studies on hair loss and heart health that involved approximately 37,000 men.
Low Testosterone Linked to Later Arthritis

by Robert Preidt, HealthDay Reporter
Hormonal changes could influence disease severity, researchers say

April 3 (HealthDay News) — Men with low levels of the hormone testosterone may be at greater risk for rheumatoid arthritis, according to a new study.

Both men and women with rheumatoid arthritis have lower levels of testosterone in their blood than people without the disease. But it has not been known whether low testosterone levels are a cause or effect of rheumatoid arthritis.

Rheumatoid arthritis causes pain, swelling, stiffness and loss of joint function. Severe cases can last a lifetime.
Pediatric Health
1 in 10 U.S. Kids Diagnosed With ADHD

by Robert Preidt, HealthDay Reporter
But many children who get diagnosis may not really have the condition, experts say

April 1 (HealthDay News) — About 11 percent of school-age children in the United States — and 19 percent of high-school-age boys — have been diagnosed with attention-deficit/hyperactivity disorder (ADHD), according to U.S. Centers for Disease Control and Prevention data.

The figures show that about 6.4 million children aged 4 to 17 have been diagnosed with ADHD at some point in their lives, a 16 percent rise since 2007 and a 53 percent increase over the past decade, The New York Times reported Sunday.
Melanoma Rates Rising in U.S. Children

by Denise Mann, HealthDay Reporter
Deadly skin cancer still rare in kids, but long-term study found 2 percent yearly increase among whites

April 3 (HealthDay News) — Melanoma, the most deadly form of skin cancer, doesn't usually occur in kids, but a new study shows that it's happening more often.

While melanoma in children is still extremely rare, the rate increased by about 2 percent per year from 1973 to 2009 among U.S children from newborns to age 19. Melanoma accounts for up to 3 percent of all pediatric cancers, according to the Skin Cancer Foundation.
Classes for Parents May Help Tots at Risk for ADHD

by Serena Gordon, HealthDay Reporter
Programs try to promote positive relationship between parent and child

April 1 (HealthDay News) — Parent behavior training is an effective and well-studied intervention for preschoolers at risk of developing attention-deficit/hyperactivity disorder (ADHD), a new review shows.

Such programs seek to promote a positive relationship between the parent and child, and to teach effective discipline strategies that rely on rewards and non-punitive consequences.
Why Parents May Push for Meds Against Doc's Advice

by Alan Mozes, HealthDay Reporter
Survey dealt with hypothetical diagnosis of digestive disorder in young child

April 1 (HealthDay News) — When doctors use quick-and-easy disease labels to sum up symptoms of concern in an otherwise healthy infant, parents are more apt to want to treat their child with some type of medication, even if they're told that drugs won't help, new research says.

The finding was gleaned from the results of a survey administered in a general pediatric clinic setting. The poll had asked parents how they would react to being told that their child's excessive crying and spitting amounted to a diagnosis of gastroesophageal reflux disease (GERD), rather than being given no specific disease label at all.
Aging
Body, Mind Workouts May Help Seniors Stay Sharp

by Denise Mann, HealthDay Reporter
Small steps, including stretching, watching educational DVDs, reaped rewards

April 1 (HealthDay News) — A little exercise and some mental stimulation may go a long way toward helping seniors stay sharp, a new, small study suggests.

Researchers found the memory and thinking skills of 126 inactive older adults improved after they were assigned daily activities designed to engage their brains and their bodies.
U.S. May Spend More on Dementia Care Than Cancer

by Amy Norton, HealthDay Reporter
Annual bill now tops $200 billion, largely for long-term care, researchers say

April 3 (HealthDay News) — The cost of caring for Americans with Alzheimer's and other forms of dementia may now be as high as $215 billion a year — more than the cost of caring for heart disease or cancer, a new study finds.

And that number is expected to escalate as the elderly population grows.

In 2010, the United States spent somewhere between $157 billion and $215 billion on dementia care, researchers reported in the April 4 issue of the New England Journal of Medicine. That includes direct medical expenses and the costs of caring for people with dementia — both professional care and the "informal" care that families provide.
Mental Health
College Sports May Raise Players' Depression Risk

by Robert Preidt, HealthDay Reporter
Compared with former college athletes, those still in school had doubled odds, possibly due to stress, researchers say

April 5 (HealthDay News) — Current college athletes are twice as likely to be depressed as former athletes, researchers have found.

The findings suggest the need for further research to learn more about depression among college athletes, the Georgetown University investigators said.

For the study, they examined questionnaires completed by 117 current and 163 former college athletes who had participated in Division I NCAA-sponsored sports. The current athletes played in 10 different sports and the former athletes had played in 15 different sports.
Heart Risks May Also Point to Dementia Risk

by Robert Preidt, HealthDay Reporter
Study looked at factors like blood pressure and cholesterol levels

April 1 (HealthDay News) — Assessing a person's future risk of heart disease and stroke may be a better predictor of mental decline than a dementia risk test, new research suggests.

The study included about 7,800 men and women with an average age of 55. Each participant's risk of heart disease, stroke and dementia was calculated at the start of the study.
Nutrition/Diet/Fitness
Eat Fish, Live Longer?

by Kathleen Doheny, HealthDay Reporter
Study finds link between blood levels of omega-3s and longevity

April 1 (HealthDay News) — Regularly eating fish rich in omega-3 fatty acids might lengthen your life, new research suggests.

A study of more than 2,600 older adults found those with the highest blood levels of omega-3 fatty acids — found in salmon, mackerel, herring, lake trout and albacore tuna — lived more than two years longer on average than those with lower blood levels.
Brisk Walking May Equal Running for Heart Health

by Steven Reinberg, HealthDay Reporter
Distance rather than speed reaps the benefits, researchers say

April 4 (HealthDay News) — Brisk walking is as good as running for reducing blood pressure, cholesterol and diabetes risk — three key players in the development of heart disease, a new study finds.

It's a matter of how far you walk or run, not how long, said Paul Williams, a staff scientist at the Lawrence Berkeley National Laboratory in Berkeley, Calif.
Competitive Cash-for-Weight-Loss Plans Work Best?

by Barbara Bronson Gray, HealthDay Reporter
But individual incentives also do well when companies pay to help employees keep pounds off

April 2 (HealthDay News) — Paying people to lose weight works, but some sort of competition or group effort may make it work even better, a new study reports.

The research showed how two company-sponsored weight-loss programs produced different results depending on how the rewards were structured.

The study, published April 1 in the journal Annals of Internal Medicine, demonstrates that when it comes to designing programs to help employees lose weight, details about how incentives are offered and how much cash is up for grabs can make a big difference in short-term outcomes.