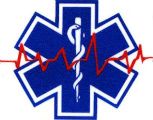 Welcome to the Stars Hollow Health and Fitness News weekly diary. It will publish on Saturday afternoon and be open for discussion about health related issues including diet, exercise, health and health care issues, as well as, tips on what you can do when there is a medical emergency. Also an opportunity to share and exchange your favorite healthy recipes.
Questions are encouraged and I will answer to the best of my ability. If I can't, I will try to steer you in the right direction. Naturally, I cannot give individual medical advice for personal health issues. I can give you information about medical conditions and the current treatments available.
You can now find past Health and Fitness News diaries here and on the right hand side of the Front Page.
Follow us on Twitter @StarsHollowGzt
Pastas of Spring
>
The beautiful, sweet vegetables of spring ― artichokes and peas, favas and tender young asparagus, spring garlic and sweet spring onions ― come and go so quickly that I find myself impulse buying at the market and using them up in the simplest of dishes. They beg nothing more than pasta, and that's a good thing because many of these vegetables are labor-intensive. It's worth the time it takes to shell the peas, to free the heart of the artichoke from its leaves, to shell and skin favas. Then little more is required than a quick sauté or simmer with aromatics. You can always embellish, though, as I am doing this week with some recipes, with a pesto or, in the case of a baked orzo pastitsio with artichokes and peas, a béchamel.

~Martha Rose Shulman~
Whole-Grain Pasta With Mushrooms, Asparagus and Favas
This dish has heft and depth, but still showcases the delicate flavors of spring.
This is like a pasta version of the classic rice and peas risotto, risi e bisi.
A light yet comforting Greek-inspired dish enriched with béchamel.
The vegetable ragout is a simplified version of a classic Sicilian spring stew.
A beautiful springtime pasta that makes the most of the pea plant.
General Medicine/Family Medical
'Gut Reaction' May Predict Heart Risk

by Steven Reinberg, HealthDay Reporter
Higher levels of stomach substance called TMAO linked to heart attack, stroke, study suggests

April 24 (HealthDay News) — A blood test that assesses levels of a compound produced in the stomach appears to be a strong indicator of whether there will be heart trouble down the road, researchers report.

The higher the levels of the compound — called trimethylamine-N-oxide (TMAO) — the greater the risk for cardiovascular problems, said the Cleveland Clinic team. Eventually, TMAO could be a target to help prevent or reduce the risk of heart problems, the researchers suggested.
Nicotine Craving May Be Temporarily Eased by This

by Amy Norton, HealthDay Reporter
Early study tested the noninvasive treatment on smokers

April 26 (HealthDay News) — Noninvasive stimulation of an area of the brain linked to addiction seems to temporarily ease smokers' cravings for nicotine, a preliminary study finds.

The technique, called transcranial magnetic stimulation (TMS), is already approved in the United States as a treatment for major depression. In the new study, reported in a recent issue of the journal Biological Psychiatry, researchers tested the effects of the treatment on 16 smokers' craving for nicotine.
Roadside Breath Test for Drugs Could Be on Horizon

by Robert Preidt, HealthDay Reporter
Swedish researchers detected signs of recent cocaine, marijuana, narcotic and other substance use

April 26 (HealthDay News) — A roadside breathalyzer test for marijuana, cocaine and other illegal drugs could be a step closer to reality, thanks to new research.

Using a commercially available breath sampler, Swedish scientists were able to identify 12 substances in the breath of at least 40 patients who had taken drugs in the previous 24 hours and were recovering at a drug-addiction emergency clinic.

The findings appear in the April 26 issue of the Journal of Breath Research.
Diabetes Self-Care Improves Slowly: Report

by Serena Gordon, HealthDay Reporter
But nearly half of patients aren't meeting goals for blood sugar, blood pressure and cholesterol

April 24 (HealthDay News) — More Americans are meeting diabetes care goals, but nearly half still aren't achieving major targets for controlling blood sugar, blood pressure and cholesterol, government health officials say.

Just 14 percent of people with diabetes hit all the recommended health targets during the first decade of the 21st century, according to the new report from the U.S. Centers for Disease Control and Prevention and the U.S. National Institutes of Health.
Living in Stroke Belt as Teen May Raise Future Risk

by Robert Preidt, HealthDay Reporter
Study looked at whether adults eventually had a stroke and compared areas where they had lived

April 24 (HealthDay News) — People who live in the so-called "stroke belt" during their teen years are at increased risk for stroke later in life, according to a new study.

The stroke belt is an area in the southeastern United States with higher rates of stroke and stroke death than anywhere else in the country. Only part of that increased risk can be explained by traditional risk factors such as high blood pressure and diabetes, the researchers said.
Shrinkage of Brain Region May Signal Onset of MS

by Maureen Salamon, HealthDay Reporter
Study tied changes in thalamus to tell-tale MS sign

April 23 (HealthDay News) — Atrophy of a key brain area may become a new biomarker to predict the onset of multiple sclerosis, researchers say. If so, that would add to established criteria such as the presence of brain lesions to diagnose the progressive, incurable disorder.

Using special MRI images, scientists from three continents found that the thalamus — which acts as a "relay center" for nervous-system signals — had atrophied in nearly 43 percent of patients who had suffered an initial neurological episode that often comes before a multiple sclerosis (MS) diagnosis.
Alternative Treatments May Help Cut Blood Pressure

by Randy Dotinga, HealthDay Reporter
Report suggests some approaches might work alongside — not instead of — traditional therapy

April 22 (HealthDay News) — Alternative treatments like transcendental meditation, biofeedback and guided breathing appear to reduce high blood pressure in some people, a new report suggests.

But only one method that does not involve medication — aerobic exercise — is both proven to have a major impact and highly recommended.

The report, by the American Heart Association, also says research doesn't support a reduction in high blood pressure from other relaxation and meditation techniques, yoga or acupuncture. However, the quality of research into these strategies is limited, the report adds, suggesting that there's still hope they have an effect.
Marijuana to Treat Pain: A Pill May Outlast a Puff

by Brenda Goodman, HealthDay Reporter
Study shows a pill containing THC lasts longer and may be safer than smoking pot

April 22 (HealthDay News) — A pill may work as well as a puff when it comes to using marijuana to treat pain, according to a small but carefully controlled new study. Pain relief from pills may last longer, however, and may not leave people feeling as high as they do after they smoke the drug.

Medical marijuana is now legal in 18 states and the District of Columbia, according to the nonprofit group ProCon.org. Surveys show pain is one of the main reasons doctors prescribe it. But studies testing marijuana as a pain reliever have had mixed results. Some have shown that it works as well as mild opioid (narcotic) pain relievers like codeine, while others have indicated that the drug might actually make pain worse.
Warnings/Alerts/Guidelines
Cinnamon Stunt Can Have Serious Lung Effects

by Amy Norton, HealthDay Reporter

Researchers warn that highly cited kids' 'challenge' can land them in the ER

April 22 (HealthDay News) — As if parents didn't have enough to worry about, it seems a growing number of kids are taking the "Cinnamon Challenge" — a stunt that has landed some in the ER, pediatricians warn.

The Cinnamon Challenge sounds simple but is almost impossible: Swallow a tablespoon of ground cinnamon in 60 seconds without the help of a drink. Invariably, the taker ends up gagging and coughing up the spice — creating a big brown cloud dubbed "dragon breath." [..]

But it could be dangerous for the person who downs the cinnamon.

Usually, people suffer no more than burning in the throat, mouth and nose, and a bad cough. But, Lipshultz said, ground cinnamon can be inhaled into the lungs, and some kids have ended up in the ER with problems as serious as a collapsed lung.
Ingredient in New MS Drug Linked to Brain Disease

by Brenda Goodman, HealthDay Reporter
Reports found four psoriasis patients who took similar drug developed rare but sometimes deadly condition

April 24 (HealthDay News) — The active ingredient in a drug that's expected to become a popular treatment for multiple sclerosis has been linked to four European cases of a rare but sometimes fatal brain disease called progressive multifocal leukoencephalopathy (PML).

The ingredient, dimethyl fumarate, is used in a drug called Fumaderm that was approved in Germany in 1994 to treat the skin condition psoriasis. It is also in a different but closely related medication called Tecfidera, which was just approved by the U.S. Food and Drug Administration in March for the treatment of multiple sclerosis (MS). It is known as a fumaric acid ester, which is commonly used as a food additive and has been used to treat psoriasis in Germany for 30 years.

According to reports published in the April 25 issue of the New England Journal of Medicine, however, four patients who were taking Fumaderm to treat their psoriasis developed PML.
Seasonal Flu/Other Epidemics/Disasters
Deadly Meningitis Cases Worry Gay Communities

by Randy Dotinga, HealthDay Reporter
Outbreaks have killed men in New York, California, but officials now think cases on each coast unrelated

April 23 (HealthDay News) — A series of bacterial meningitis cases in Southern California and New York City, resulting in the deaths of several gay men, have set the gay community on edge. However, preliminary tests suggest the cases on each coast aren't connected.

Health activists became concerned in Los Angeles after a 33-year-old gay attorney from West Hollywood suddenly became ill from meningitis and died on April 13. The AIDS Healthcare Foundation, which advocates for health for gay men, initially criticized local health officials for not pushing for vaccinations. However, "we don't think it's part of an outbreak or due to him being a gay man," said Dr. Wayne Chen, the organization's acting chief of medicine.
Women's Health
Prenatal Use of Epilepsy Drug Tied to Autism Risk

by Serena Gordon, HealthDay Reporter
Large Danish study looked at children of women who took valproate in pregnancy

April 23 (HealthDay News) — Valproate — an epilepsy drug already shown to increase the risk of birth defects and thinking problems in offspring whose mothers used the drug during pregnancy — may also significantly increase the risk of having a child with autism or an autism spectrum disorder, according to new research.

The study of more than 650,000 children born between 1996 and 2006 in Denmark found that the risk of having any type of autism spectrum disorder was increased nearly threefold, while the risk of developing childhood autism was raised over fourfold in certain mothers took valproate during pregnancy.
Men's Health
Obesity Linked to Prostate Cancer, Study Finds

by Robert Preidt, HealthDay Reporter
Men who had a biopsy that didn't find cancer were at raised risk for disease later if they were obese

April 23 (HealthDay News) — Obese men are more likely to have precancerous changes detected in benign prostate biopsies and are at increased risk for eventually developing prostate cancer, new research suggests.

For the study, researchers examined data from nearly 500 men who were followed for 14 years after undergoing an initial prostate biopsy that was found to be noncancerous, or benign.
Pediatric Health
HIV Drugs May Help Protect Young Patients' Hearts

by Robert Preidt, HealthDay Reporter
Far from harming the cardiovascular health of infected children, drug cocktails may give benefit

April 22 (HealthDay News) — Long-term use of powerful drug cocktails known as highly active antiretroviral therapy (HAART) may help protect the hearts of children and teens infected with HIV, a new study reports.

HAART is a form of antiretroviral therapy that is widely used to treat people with HIV, the virus that causes AIDS. Prior to the introduction of antiretroviral therapies, youngsters infected with HIV were at increased risk for heart failure, noted a team led by Dr. Steven Lipshultz of the University of Miami Miller School of Medicine.
Kids More Likely to Pick Up Warts at Home, School

by Alan Mozes, HealthDay Reporter
Study found close contact with relatives, friends who had warts was greatest risk factor

April 22 (HealthDay News) — Contrary to conventional wisdom, a new Dutch study has found that the most likely way children get infected with the virus that causes warts is from close contact with family members or classmates, rather than from public places such as pools or communal showers.

The researchers concluded that a widespread public health focus on encouraging kids to cover their warts with bandages when swimming or to wear flip-flops when using public showers does not address the primary source of wart infection.
Insurance Loss Hampers Young People With Asthma

by Robert Preidt, HealthDay Reporter
Harvard researchers report on impact of health insurance in youths' disease management

April 22 (HealthDay News) — The loss of health insurance is the main reason asthma care for young people deteriorates after age 18, according to a new study.

Certain social factors — such as leaving school and no longer having adult supervision — also contribute to the decline in care, according to Harvard Medical School researchers.
Telling Kids to Clean Plate May Backfire

by Serena Gordon, HealthDay Reporter
'Controlling' food behavior messages are counterproductive, study finds

April 22 (HealthDay News) — Although you might think being a member of the "clean plate club" is something that stops when a child is young, new research suggests that up to two-thirds of parents still encourage teenagers to finish all the food on their plates, even if the teen is overweight.

The study found that the use of controlling food behaviors was common in parents of adolescents, with some parents pressuring their kids to eat more and others pressuring their kids to eat less.
Prescription Drug Abuse Up Among Teens: Survey

by Alan Mozes, HealthDay Reporter
More than 5 million, nearly 25 percent, said they had abused these medications

April 23 (HealthDay News) — The United States appears to be in the throes of a prescription drug abuse crisis among teens, with a new survey showing that 24 percent of high school students — more than 5 million kids — have abused these medications.

That's a 33 percent increase from 2008, the survey authors noted. They said that 13 percent of teens acknowledged having experimented at least once with either Ritalin or Adderall (normally prescribed for the treatment of attention-deficit/hyperactivity disorder, or ADHD) that was not prescribed for them.
Kids' Concussion Recovery Varies by Severity

by Robert Preidt, HealthDay Reporter
Identifying which factors lead to longer recoveries may improve treatment

April 25 (HealthDay News) — Children with more severe concussion symptoms take longer to recover from their head injury than those with milder symptoms, a new study finds.

Most children recover from sports-related concussions within a few days, but some continue to have symptoms for a month or longer. The reasons for this have been unclear. The authors of this study sought to identify risk factors that might be associated with longer recovery times.
Poor Parenting Styles Linked to Bullying

by Robert Preidt, HealthDay Reporter
Being overprotective may be just as bad as being neglectful for spurring bully and victim roles

April 26 (HealthDay News) — Parents may think they can keep their kids safe by hovering over them, but a new study finds that children of overprotective parents are more likely to be bullied.

And on the other end of the spectrum, having abusive or neglectful parents also seems to make kids a target for bullies, according to an analysis of 70 studies that included more than 200,000 children.
Newborn's Placenta May Predict Autism Risk

by Kathleen Doheny, HealthDay Reporter
Identifying infants with higher odds could improve treatment, researchers say

April 25 (HealthDay News) — Autism risk may be spotted at birth by examining placentas for abnormalities, new research suggests.

"We can look at the placenta at birth and determine the chance of being at risk for autism with extremely high reliability," said Dr. Harvey Kliman, a research scientist at Yale University.
Mental Health
Faith May Complement Treatment for Mental Illness

by Robert Preidt, HealthDay Reporter
Patients with stronger belief in God did better in small study

April 25 (HealthDay News) — A belief in God may boost the effectiveness of short-term treatment for mental illness, according to a small new study.

The study included 159 psychiatric patients whose levels of depression, well-being and self-harm were assessed at the start and end of the study. The patients also were asked about their belief in God
Nutrition/Diet/Fitness
Tackle Diet, Exercise Together for Best Results?

by Robert Preidt, HealthDay Reporter
If you have to choose one at a time, hit the gym first, researchers add

April 22 (HealthDay News) — If you're trying to get healthy, tackling both diet and exercise is better than trying to improve one lifestyle habit at a time, new research suggests.

The researchers did add that if you need to start with just one lifestyle change, choose exercise. They found that changing diet first may interfere with attempts to establish a regular exercise routine.
Eat Less if You Know Time Needed to Burn Calories?

by Robert Preidt, HealthDay Reporter
But menus that list calories alone don't change people's ordering or eating habits, study finds

April 23 (HealthDay News) — Menus that show how much exercise will be needed to burn off the calories in meals may help reduce how much people eat, researchers report.

The new study included 300 people, aged 18 to 30, who were given either a menu without calorie labels, a menu with calorie labels or a menu with labels for the minutes of brisk walking needed to burn off the calories in the food.
Study Identifies Riskiest Meats

by WebMD News from HealthDay
Ground beef and chicken cause more foodborne illness-related hospitalizations than other meats, according to a new study.

Chicken nuggets, ham and sausage pose the lowest risk, according to Center for Science in the Public Interest researchers who examined more than 33,000 cases of foodborne illness, the Associated Press reported.
Most Americans Oppose Soda, Candy Taxes

by Amy Norton, HealthDay Reporter
They say it's not government's role to try to influence what people eat, drink, Harris Interactive/HealthDay poll finds

April 25 (HealthDay News) — Most U.S. adults aren't sweet on the idea of soda and candy taxes, and many doubt the bigger price tags would trim the national waistline.

That's the finding of a new Harris Interactive/HealthDay poll released Thursday. In the online survey of more than 2,100 adults, respondents were opposed to government taxes on sugary drinks and candy by a more than 2-to-1 margin.
12 Oz of Sugary Soda a Day Raises Diabetes Risk

by Robert Preidt, HealthDay Reporter
European researchers found odds rose by up to 22 percent at this level of consumption

April 25 (HealthDay News) — Drinking just one 12-ounce sugar-sweetened soft drink a day can increase the risk of developing type 2 diabetes by up to 22 percent, a European study contends.

The finding is based on an analysis of data collected from more than 28,000 people in Denmark, France, Germany, Italy, the Netherlands, Spain, Sweden and the United Kingdom.