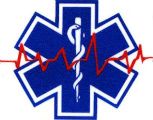 Welcome to the Health and Fitness NewsWelcome to the Stars Hollow Health and Fitness News weekly diary. It will publish on Saturday afternoon and be open for discussion about health related issues including diet, exercise, health and health care issues, as well as, tips on what you can do when there is a medical emergency. Also an opportunity to share and exchange your favorite healthy recipes.
Questions are encouraged and I will answer to the best of my ability. If I can't, I will try to steer you in the right direction. Naturally, I cannot give individual medical advice for personal health issues. I can give you information about medical conditions and the current treatments available.
You can now find past Health and Fitness News diaries here and on the right hand side of the Front Page.
Follow us on Twitter @StarsHollowGzt
The Pasta Is Gluten-Free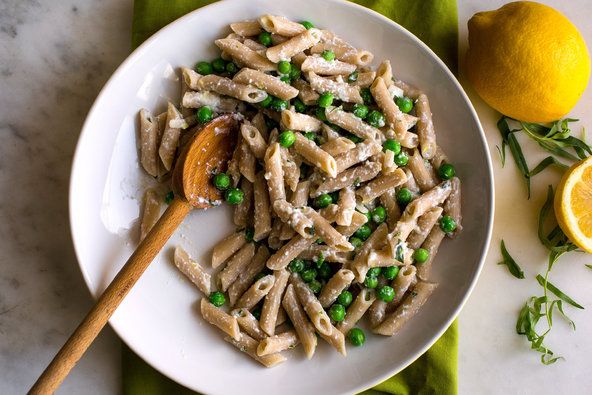 Gluten-Free Fettucine With Brussels Sprouts, Lemon and Ricotta
Creamy ricotta and Brussels sprouts add color and texture to this dish.
Quinoa Spaghetti With Cauliflower, Almonds, Tomatoes and Chickpeas

Cauliflower is often matched with pasta in Italy; this version is all about texture.
Gluten-Free Spaghetti With Baby Broccoli, Mushrooms and Walnuts

The walnuts add texture and flavor to this pasta dish.
Gluten-Free Penne With Peas, Ricotta and Tarragon

A simple dish that is sweet with tarragon and a breeze to make.
Gluten-Free Spaghetti With Shrimp, Kale and Tomatoes

A robust winter pasta with a spicy kick.
General Medicine/Family Medical
Insomniacs' Brains May Work Differently

By Randy Dotinga, HealthDay
Small study suggests more 'plasticity' might keep active brains too busy at night

Feb. 28, 2014 (HealthDay News) — The brains of insomniacs buzz with more activity during the day, preliminary new research suggests, offering possible insight into why people with sleep problems complain that their minds won't shut down at night.

The findings, based on a small study of 28 people aged 50 and older, aren't definitive and won't immediately lead to help for insomniacs. But the results are "potentially getting us closer to different types of treatment to treat this excitability they're having in the brain," said study lead author Dr. Rachel Salas, a neurologist and assistant professor at the Johns Hopkins Medical Institution, in Baltimore.
Common Asthma Meds May Raise Sleep Apnea Risk, Study Says

By Kathleen Doheny, HealthDay
Preliminary finding saw possible link between certain inhaler drugs and the sleep disorder, but more research needed

Feb. 28, 2014 (HealthDay News) — Medicines commonly used to control asthma may increase the risk of a potentially serious sleep problem in some people, a small, early study suggests.

"Inhaled corticosteroids may predispose to sleep apnea in some asthma patients," said study author Dr. Mihaela Teodorescu, an associate professor of medicine at the University of Wisconsin School of Medicine and Public Health, in Madison.
Vinegar May Be Cheap, Safe Way to Kill TB Germ

By Mary Elizabeth, Dallas HealthDay
Accidental discovery might help labs, clinics disinfect, especially in cash-poor countries

Feb. 27, 2014 (HealthDay News) — A potent weapon against a dangerous class of bacteria may be as close as the kitchen cupboard, new research suggests.

Scientists say common vinegar may be an inexpensive, non-toxic and effective way to kill increasingly drug-resistant mycobacteria — including the germ that causes tuberculosis.

Although researchers often use chlorine bleach to clean tuberculosis bacteria on surfaces, the study authors pointed out that bleach is also both toxic and corrosive. Meanwhile, other disinfectants may be too costly for tuberculosis labs in poor countries were the illness most often occurs.

But the research team found that acetic acid, the active ingredient in vinegar, does the trick cheaply and effectively.
Germ-Laden Stethoscopes May Spread Nasty Bacteria

By Dennis Thompson, HealthDay
Cleansing after each use should be part of good patient care, study says

Feb. 27, 2014 (HealthDay News) — Stethoscopes help diagnose and heal, but this primary tool of physicians also has significant potential to spread germs from patient to patient, a new study reports.

The diaphragm of a stethoscope — the round piece placed against a patient's body — can become filthy with antibiotic-resistant bacteria such as potentially deadly MRSA, researchers found.

They discovered that a diaphragm will pick up more bacteria during a patient examination than any part of the doctor's hand except the fingertips.
Quick Test May Help Spot Concussions on Sidelines

By Amy Norton, HealthDay
Combined with two other simple screenings, all cases of head injury were caught, researchers report

Feb. 26, 2014 (HealthDay News) — A simple vision test given on the sidelines can help identify athletes who've suffered a concussion, a new study finds.

Researchers found that the test — known as the King-Devick, or K-D — was able to detect 79 percent of concussions among college athletes who were followed over a season. When the results were combined with those of two other screening tests, all of the concussions were caught.

The findings were released Wednesday by the American Academy of Neurology (AAN), ahead of its annual meeting this spring.
Diabetes Drugs, Pancreatic Cancer Not Linked: Study

By Serena Gordon, HealthDay
But FDA assessment calls for further look at injectable type-2 treatments

Feb. 26, 2014 (HealthDay News) — There's no firm evidence that the type 2 diabetes medications known as incretin-based drugs cause pancreatitis or pancreatic cancer, U.S. and European health officials say.

But it's too early to say there's definitely no link between the injectable drugs and pancreatitis or pancreatic cancer, according to the safety assessment by the U.S. Food and Drug Administration (FDA) and its counterpart overseas, the European Medicines Agency (EMA).
Researchers Uncover Secret Behind Bowel Movements

By Mary Elizabeth Dallas, HealthDay
Nerves and muscles work together to create a certain rhythm, study shows

Feb. 25, 2014 (HealthDay News) — Everybody does it, but until now researchers were unsure about the exact mechanisms behind a bowel movement.

New research reveals that two sets of so-called "pacemakers" work together to create a certain rhythm, and these pacemakers use nerves and muscles to allow two types of movement: one that allows the body to absorb nutrients and another that moves food along the digestive tract.
Blood Thinners Recommended for Irregular Heartbeat

By Robert Preidt, HealthDay
Updated guideline from American Academy of Neurology aims to reduce stroke risk

Feb. 24, 2014 (HealthDay News) — People with an irregular heartbeat should take blood thinners to reduce their risk of stroke, an updated American Academy of Neurology (AAN) guideline recommends.

Taking these drugs is especially important for people with irregular heartbeat who have already had a stroke or mini-stroke, experts say.
Death of Partner and Risk for Heart Attack, Stroke

By Alan Mozes, HealthDay
The first month is crucial, but then the threat diminishes, researchers say

Feb. 24, 2014 (HealthDay News) — It's often said that the loss of a spouse or partner leaves "a broken heart." That notion might have some scientific validity, with new evidence suggesting the risk for a heart attack or stroke goes up during the first few weeks of bereavement.

"Our study shows the likelihood of a heart attack or stroke doubles in the crucial 30-day period after a partner's death for those experiencing loss of a loved one," said study co-author Sunil Shah.
Seasonal Flu/Other Epidemics/Disasters
Mysterious Polio-Like Illness Strikes Kids in California

By Barbara Bronson Gray, HealthDay
Only a small number of cases identified, experts say, with no clear common cause

Feb. 23, 2014 (HealthDay News) — A rare "polio-like syndrome" has caused paralysis in about 20 children from across California, according to a report released Sunday by physicians in the San Francisco Bay Area.

The children, who are between the ages of 3 and 12, developed what is called acute, or sudden, flaccid paralysis — weakness or loss of muscle tone resulting from injury or disease of the nerves that stimulate muscles to move.

Although polio has been wiped out across most of the globe, other viruses can injure the spine, causing paralysis, said Dr. Keith Van Haren, author of the case report and a pediatric neurologist at Lucile Packard Children's Hospital, at Stanford University. The children who have been affected seem to have been permanently paralyzed, he said.
Women's Health
Secondhand Smoke Linked to Miscarriage Risk

By Mary Elizabeth Dallas, HealthDay
Study found that as exposures rose, so did risk for a number of serious obstetric complications

Feb. 27, 2014 (HealthDay News) — Breathing in someone else's tobacco fumes might raise a woman's odds for miscarriage, stillbirth or other complications, a new study suggests.

The study found that the risk to pregnancy rises the longer women are exposed to secondhand smoke.

Researchers led by Andrew Hyland of the Roswell Park Cancer Institute in Buffalo, N.Y., tracked data on more than 80,000 postmenopausal women who'd taken part in the landmark Women's Health Initiative study.
A Better Test for Down Syndrome?

By Maureen Salamon, HealthDay
New gene-based screen for chromosomal disorders is more accurate than current methods, study says

Feb. 26, 2014 (HealthDay News) — A new test that examines fetal DNA from a mother's blood is more accurate at spotting chromosomal abnormalities such as Down syndrome than standard tests offered to pregnant women, a new study indicates.

Scientists found that the blood test, known as cell-free DNA, performed up to 10 times better than other noninvasive tests currently used to screen for "aneuploidy" — one or more missing chromosomes that can signal conditions such as Down or Edwards syndromes. Both can cause intellectual and physical disabilities. Infants born with Edwards syndrome rarely live beyond one year.
FDA Explores '3-Person' Embryo Fertilization

By Dennis Thompson, HealthDay
Meant to prevent genetic diseases in children, the procedure raises ethical issues

Feb. 25, 2014 (HealthDay News) — U.S. Food and Drug Administration hearings opened Tuesday on a controversial fertilization technique that uses the DNA from three people — two women and one man — with the goal of preventing inherited genetic diseases.

The technique involves the unfertilized eggs, or "oocytes," from two females. Parts of each egg are combined to weed out inherited genetic disorders contained in one woman's DNA, and the resulting healthy egg is then fertilized using a male's sperm.

The FDA's two-day hearing is meant to provide a forum for discussing how this technique might be tested in human clinical trials.
Ovarian Cancer Gene and Early Removal of Ovaries

By Steven Reinberg, HealthDay
In particular, women with BRCA1 mutation should have surgery by age 35, researchers say

Feb. 24, 2014 (HealthDay News) — Women who carry a BRCA1 gene mutation and have their ovaries removed by age 35 appear to dramatically reduce their odds of developing ovarian cancer and dying, a new international study finds.

Having this procedure, called oophorectomy, may reduce the odds of dying by age 70 by about 77 percent, researchers say. Women who have BRCA1 or BRCA2 gene mutations are at greater risk of developing breast and/or ovarian cancer.
Acetaminophen in Pregnancy and Child's ADHD Risk

By Dennis Thompson, HealthDay
Risk increases with longer use, researchers say; experts caution the finding needs verification

Feb. 24, 2014 (HealthDay News) — Expectant mothers suffering from fever or headache may face a new dilemma when they open the medicine cabinet.

Pregnant women who take acetaminophen — best known under the brand name Tylenol — might be more likely to have a child with attention deficit-hyperactivity disorder (ADHD), a new long-term study suggests.

Acetaminophen is the most commonly used over-the-counter medication for pregnant women who experience fever or pain.
Pediatric Health
Clues to Why Autism Strikes More Males

By Mary Brophy Marcus, HealthDay
Girls seem to tolerate more genetic mutations than boys do before showing symptoms of disorder

Feb. 27, 2014 (HealthDay News) — A new DNA study begins to explain why girls are less likely than boys to have an autism spectrum disorder.

It turns out that girls tend not to develop autism when only mild genetic abnormalities exist, the researchers said. But when they are diagnosed with the disorder, they are more likely to have more extreme genetic mutations than boys who show the same symptoms.
Most Teens With Fibromyalgia Have Pain as Adults

By Dennis Thompson, HealthDay
Four of five continued to experience symptoms, while half had full-blown disorder, study finds

Feb. 26, 2014 (HealthDay News) — Four out of five teens suffering from juvenile fibromyalgia will continue to have pain and other symptoms in adulthood, a new study finds.

About half of these children will end up as grown-ups with full-blown adult fibromyalgia, the researchers found.

"Half of the former teens we studied met the full criteria for adult fibromyalgia, and another 35 percent of them continued to have symptoms of fatigue, pain and sleep difficulty, but did not meet all the criteria for fibromyalgia syndrome," said study author Susmita Kashikar-Zuck, research director in behavioral medicine and clinical psychology at Cincinnati Children's Hospital Medical Center.

The study, published in the March print issue of Pediatrics, stemmed from research into juvenile fibromyalgia, Kashikar-Zuck said.
Kids Born to Older Dads: Mental Health Risks?

By Steven Reinberg, HealthDay
Large Swedish study found higher rates of autism, ADHD and other disorders, but expert says the risk is small

Feb. 26, 2014 (HealthDay News) — Children born to older fathers are at higher risk for various psychiatric and learning problems than once thought, a large new study suggests.

Among more than 2 million children born in Sweden, researchers found that those born to fathers aged 45 and older were more prone to problems such as autism, attention-deficit/hyperactivity disorder (ADHD), bipolar disorder, schizophrenia, attempted suicide and drug abuse. Other problems include poor grades in school and low IQ scores.
Kids' Checkups Should Include Depression Test: Docs

By Serena Gordon, HealthDay
HIV screening also recommended under revised American Academy of Pediatrics guidelines

Feb. 24, 2014 (HealthDay News) — Doctors should test middle school-age children for high cholesterol and start screening for depression at age 11, according to updated guidelines from a leading group of U.S. pediatricians.

Doctors should also test older teens for HIV, the AIDS-causing virus, the revised preventive-care recommendations from the American Academy of Pediatrics say.
Aging
'Western' Diet & Alzheimer's-Like Effects in Mice

By Amy Norton, HealthDay
Whether findings might apply to humans remains to be seen

Feb. 24, 2014 (HealthDay News) — Common compounds in the "Western" diet seem to promote Alzheimer's-linked brain deposits and memory problems in mice, researchers say.

Scientists found that when they added the compounds — called advanced glycation end products (AGEs) — to the lifelong diets of laboratory mice, the animals developed greater amounts of beta-amyloid in the brain. Beta-amyloid is the protein that makes up the brain "plaques" seen in people with Alzheimer's disease.
Nutrition/Diet/Fitness
FDA's New Food Labels Would Focus on Calories, Sugar Content

By Margaret Farley Steele, HealthDay
Another goal: give consumers a better understanding of realistic serving sizes

Feb. 27, 2014 (HealthDay News) — The U.S. Food and Drug Administration formally proposed Thursday updating the "nutrition facts" labels on food products to better reflect Americans' current eating habits and health concerns.

Among the highlights: the new labels would replace out-of-date serving sizes, highlight calorie content and draw attention to "added sugars."
U.S. Obesity Rate Shows Signs of Leveling Off

By Mary Brophy Marcus, HealthDay
CDC study finds very young children seem to be slimming down, but more older women are obese

Feb. 25, 2014 (HealthDay News) — Obesity still looms large in the United States but the scale's relentless climb may have leveled off, according to the latest results of a U.S. Centers for Disease Control and Prevention study.

One-third of adults and 17 percent of children and teens are obese, said CDC researchers who focused on more than 9,000 adults and children in 2011-2012 and compared them to five previous obesity analyses dating back to 2003-04.
Vegetarian Diet May Help Lower Blood Pressure

By Brenda Goodman, HealthDay
Japanese review of 39 studies shows a meatless menu might boost cardiovascular health, but the findings are preliminary

Feb. 24, 2014 (HealthDay News) — Adopting a vegetarian diet may help people shave points off their blood pressure, a large study from Japan suggests.

The research, a review of 39 studies that included almost 22,000 people, found vegetarians had blood pressure that was significantly lower than those who ate meat.

On average, reductions seen across the studies were 5 to 7 millimeters of mercury (mm/Hg) for systolic blood pressure (the top number) and 2 to 5 mm/Hg for diastolic blood pressure (the bottom number).