Belated edition ~ technical difficulties interfered with posting to Soap Blox blogs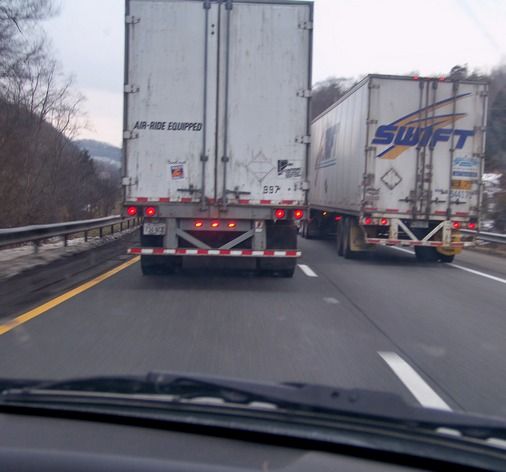 We are going to be hearing increasingly this year about the Highway Funding Crisis. Much of that discussion will be directed toward exploiting the political leverage that our car addiction gives to the Highway Lobby.
But there is the other side of the Highway Funding Crisis, which is freight transport. Our freight transport system has been as deliberately addicted to road funding as our passenger transport system, and in the process is quite heavily addicted to diesel fuel.
Now, the Sunday Train has frequently tackled this issue from the side of the physical unsustainability of our dependence on petroleum based fuels for a majority of our transport. However, its also the case that the system of public finance upon which we built our road transport system is becoming more and more financially unsustainable.