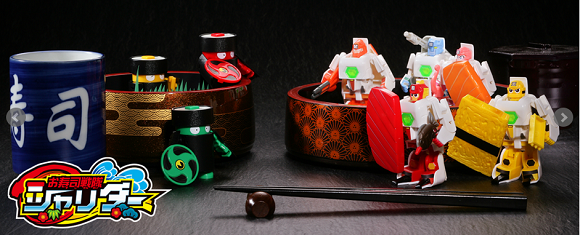 More than meets the eye, sushi in disguise! Check out these transforming sushi toys!

KK Miller

Your mother probably scolded you for playing with your food at the dinner table, but here's one of the few times you'll be able to get away with it! Introducing transforming sushi toys from Takara Tomy. Now, instead of playing with a floppy piece of asparagus (how's that supposed to stand up to the forces of evil anyway?), you can play with these pieces of super robot fighting sushi. Just don't try to take a bite out of them!

Takara Tomy is well known for making the Transformer toys a reality. This time they are taking their transforming skills and applying them to everyone's favorite Japanese food: sushi! There were images and first run prototypes of these bad boys (or good boys as it may be) back in June, but now we are getting a good look at the Schallyders and are pretty excited with the results!