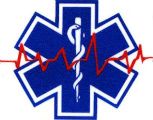 Welcome to the Stars Hollow Gazette's Health and Fitness News weekly diary. It will publish on Saturday afternoon and be open for discussion about health related issues including diet, exercise, health and health care issues, as well as, tips on what you can do when there is a medical emergency. Also an opportunity to share and exchange your favorite healthy recipes.
Questions are encouraged and I will answer to the best of my ability. If I can't, I will try to steer you in the right direction. Naturally, I cannot give individual medical advice for personal health issues. I can give you information about medical conditions and the current treatments available.
You can now find past Health and Fitness News diaries here and on the right hand side of the Front Page.
Follow us on Twitter @StarsHollowGzt
Bright Green Pesto That Won't Fade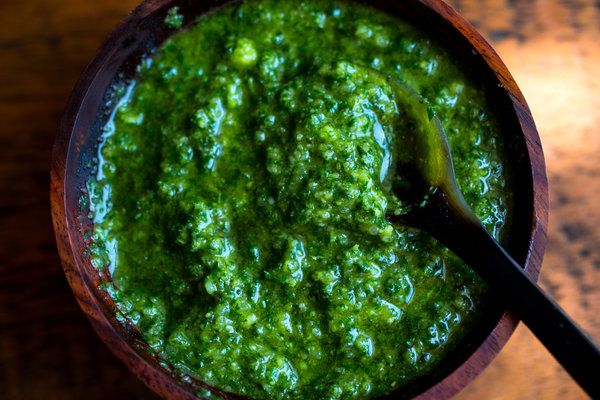 Andrew Scrivani for The New York Times
This is not the first time that I've devoted a week of recipes to pesto genovese – basil pesto. But it is the first time that I can vouch for a basil pesto that retains a gorgeous green color. I've been forever flummoxed by the color problem with pesto, the way it goes from bright green to olive drab so quickly. I've tried this and that – been told about citric acid, covering the pesto with olive oil, or even lemon juice (which makes little sense to me because acid usually turns bright green olive). Anyway, I read up on the problem this week and decided to try blanching the leaves.

It worked! I blanched them for five seconds, and that was enough. I was nervous about losing the vivid flavor that we love in pesto, and yes, a bit of that is sacrificed. That's why I blanch the leaves for only five seconds. But my friends who tasted this week's recipes had no doubt that they were eating pesto, and that it was delicious. I kept each batch in the refrigerator, without the garlic and cheese added, for at least a couple of days, and none of them faded. I'm thrilled with this development.

~ Martha Rose Shulman ~
Bright Green Pesto and Its Many Uses
Blanching the leaves for five seconds is the key to maintaining this pesto's bright green color.
This ricelike pasta with cooked diced summer squash and pesto is a delicious combination of textures and flavors.
A final pesto enrichment results in a luxurious, green-flaked risotto.
Hard-boiled eggs make a perfect vehicle for pesto, which stands in for half the egg yolks in these savory deviled eggs.
This delicate pastalike vegetable dish can be a light main meal or a side.
Warnings/Alerts/Guidelines
Nine of 10 American Kids Eat Too Much Salt: CDC

By Dennis Thompson, HealthDay
Almost half of daily intake comes from the 10 foods they eat most

Sept. 9, 2014 (HealthDay News) — Nine out of 10 American kids eat more salt than they should, raising their lifelong risk of high blood pressure and heart disease, a new federal government report shows.

On average, kids aged 6 to 18 eat 3,300 milligrams of sodium a day, even before salt is added at the table, researchers from the U.S. Centers for Disease Control and Prevention found. Current dietary guidelines recommend that children eat less than 2,300 milligrams per day.
General Medicine/Family Medical
Eating Disorders and Autoimmune Diseases Linked

By Deborah Brauser, Medscape Medical News
Sept. 12, 2014 — Several autoimmune diseases have been linked to, and may even play a role in the development of, eating disorders, new research suggests.

In a large study of more than 2,000 Finnish people with eating disorders, investigators found they were more likely to have an autoimmune disease compared with healthy people.

When you have an autoimmune disease, your immune system incorrectly attacks and destroys healthy cells in your body.
Combo Diabetes Treatment Outperforms Others: Study

By Alan Mozes, HealthDay
Patients with type 2 disease were less likely to gain weight, suffer dangerous drops in blood sugar levels

Sept. 12, 2014 (HealthDay News) — Combining insulin with a relatively new hormone-like drug appears to be a safer and more effective way to treat type 2 diabetes than current methods, a new review suggests.

The drug belongs to a new class of injectable medications called "glucagon-like peptide-1 agonists" (GLP-1), which mimic the behavior of a gut hormone. It's already available as a treatment for diabetes, either used alone or in combination with basal insulin.
Positions Are Key When Sex Causes Back Pain

By Randy Dotinga, HealthDay
New study says 'spooning' isn't ideal for all men with aching backs

Sept. 10, 2014 (HealthDay News) — Guided by movements of couples engaged in sexual intercourse, a new report suggests that alternatives to the traditional missionary-style position can help men who have lower back pain.

The findings report that side-by-side intercourse, known as "spooning" and thought by some to be a cure-all, isn't recommended for everyone.
Statins Help Prevent Diabetes-Related Nerve Damage?

By Mary Elizabeth Dallas, HealthDay
Cholesterol-lowering drugs might protect against damage to small blood vessels, researchers report

Sept. 9, 2014 (HealthDay News) — Cholesterol-busting statins may also help prevent common and serious diabetes complications, a new study indicates.

Although the drugs are known to lower the risk for heart attack and stroke among those with type 2 diabetes, Danish researchers report statins may also help protect against diabetes-related damage to small blood vessels in the body that can lead to blindness and amputations.

The scientists noted that the results in the new research were unexpected.
Fish Oil Might Ease Tough-to-Treat Epilepsy: Study

By Robert Preidt, HealthDay
People taking the low-dose omega-3 supplements had fewer monthly seizures, but more research is needed

Sept. 8, 2014 (HealthDay News) — Low doses of fish oil may help reduce the number of seizures experienced by people with a form of tough-to-treat epilepsy that no longer responds to drugs, a small new study suggests.

The research was led by Dr. Christopher DeGiorgio, of the University of California, Los Angeles, and included 24 people with epilepsy that could no longer be controlled using medications.

One expert not connected to the study said many people with epilepsy remain without adequate treatment.
Weight Loss Surgery: Diabetes Cure?

By Virginia Anderson, WebMD Health News
Sept. 8, 2014 — Weight loss surgery is an expensive and potentially risky way to treat type 2 diabetes. Yet more studies are showing it can also be very successful — in some cases, more so than drugs and lifestyle changes.

Despite what experts are calling "remarkable" results, though, they're not saying weight loss surgery is a cure.

And it's not for everyone, they stress.
Can Prediabetes Raise Risk of Certain Cancers?

By Robert Preidt, HealthDay
Study found link to breast, colon, liver and other tumors

Sept. 8, 2014 (HealthDay News) — Having prediabetes may increase a person's risk for cancer, researchers report.

The researchers analyzed 16 studies that included nearly 900,000 people from around the world and found that people with prediabetes had a 15 percent overall increased risk of cancer. People with prediabetes have blood sugar levels that are higher than normal, but not high enough to be considered full-blown diabetes.

The review also revealed significant associations between prediabetes and specific types of cancer, including stomach, colorectal, liver, pancreas, breast and endometrial cancers.
Health Insurance May Not Be Affordable for All

By Karen Pallarito, HealthDay
Sept. 8, 2014 (HealthDay News) — The Affordable Care Act is the law of the land, but it doesn't make health insurance affordable for everyone in the United States, a new study suggests.

Older adults who earn just a little bit too much to qualify for federal premium subsidies are particularly vulnerable, the research showed.

This group of adults faces "the biggest gap in affordability by far," said Ilana Graetz, assistant professor in the department of preventive medicine at the University of Tennessee Health Science Center in Memphis and the study's lead author.
Seasonal Flu/Other Epidemics/Disasters
Respiratory Virus Hitting Kids in at Least 12 States

By Dennis Thompson, HealthDay
Health officials concerned about a wider outbreak, urge good hygiene to limit exposure

Sept. 8, 2014 (HealthDay News) — A respiratory virus has stricken more than 1,000 children across 12 states, causing many to wind up in the hospital and prompting concerns of a wider outbreak.

About 15 percent of more than 300 children treated for respiratory illness in Missouri have ended up in an intensive care unit, according to a health alert from the Missouri Department of Health and Senior Services.

Children's Hospital Colorado reports that 86 kids have been hospitalized out of more than 900 treated for severe respiratory illness since Aug. 18.
Enterovirus D68: What Parents Need to Know

By Brenda Goodman, MA, WebMD Health News
Sept. 9, 2014 — A fast-spreading virus related to hand, foot, and mouth disease is hospitalizing kids across the Midwest and parts of the South.

The virus, enterovirus D68, or EV-D68, was first discovered in 1962 in California. But until now, it has only been tied to smaller clusters of disease around the U.S.

This is the first time it's caused such widespread misery, and it seems to be particularly hard on the lungs.

We reached out to pediatricians and infectious disease specialists to find out what parents should know about this respiratory illness.
American Ebola Patient Gets Blood From Survivor

By Steven Reinberg, HealthDay
The hope is antibodies in the survivor's blood will help fight the often deadly virus in the recipient

Sept. 11, 2014 (HealthDay News) — An American medical missionary who survived infection with Ebola has donated blood to a colleague who's struggling to fight his own infection with the often deadly virus.

Dr. Rick Sacra was given blood transfusions from Dr. Kent Brantly last Friday, shortly after arriving at the Nebraska Medical Center in Omaha. The 51-year-old Sacra has also been given an experimental drug and other treatments, hospital officials said.
Gates Foundation Gives $50M to Fight Ebola

By Steven Reinberg, HealthDay
Meanwhile, two American aid workers infected in West Africa continue treatments at U.S. hospitals

Sept. 10, 2014 (HealthDay News) — Acting in response to the devastating Ebola outbreak in four West Africa nations, the Bill and Melinda Gates Foundation announced Wednesday that it has pledged $50 million to help combat the epidemic.

The money will be made available to United Nations agencies and international organizations involved in the response effort. It will enable them and national governments to purchase "needed supplies and scale up emergency operations in affected countries," the foundation said in a news release.
4th U.S. Ebola Patient Flown to Atlanta Hospital

By Steven Reinberg, HealthDay
Unidentified doctor was flown out of West Africa after contracting deadly virus

Sept. 9, 2014 (HealthDay News) — A fourth American medical worker infected with the deadly Ebola virus in West Africa was brought back to the United States Tuesday morning for treatment at Emory University Hospital in Atlanta.

The patient, a doctor who was not identified, was transported by a medical plane, which landed at Dobbins Air Reserve Base in Marietta, northwest of Atlanta, according to the Associated Press..
Women's Health
Study Questions Antidepressants-Miscarriage Link

By Amy Norton, HealthDay
Depression, rather than SSRIs, might fuel the association, researchers suggest

Sept. 9, 2014 (HealthDay News) — Some studies have found that women who use common antidepressants early in pregnancy face a raised risk of miscarriage, but new research suggests the link might be better explained by the depression, rather than the drugs that treat it.

Looking at records for more than 1.2 million pregnant women, researchers found that those prescribed selective serotonin reuptake inhibitors (SSRIs) in their first trimester were 27 percent more likely to have a miscarriage than women who weren't on the drugs.
Give Aspirin to All Pregnant Women at Risk of This?

By Steven Reinberg, HealthDay
Daily, low-dose regimen cuts odds of complication by 24 percent

Sept. 8, 2014 (HealthDay News) — Women at high risk for the pregnancy complication known as preeclampsia should take low-dose aspirin daily after 12 weeks of pregnancy, a panel of U.S. health experts recommends.

The recommendation came after the U.S. Preventive Services Task Force (USPSTF) reviewed previous research and found that a daily low-dose aspirin could reduce the risk of preeclampsia by 24 percent in women with a high risk of developing the condition.
Osteoporosis Drugs Work, but…

By Amy Norton, HealthDay
Risk of 'atypical' fractures is rare, researchers say

Sept. 8, 2014 (HealthDay News) — Many osteoporosis drugs cut women's risk of suffering a bone fracture, though it's not clear whether any one medication works better than others, a new research review finds.

Reporting Sept. 8 in Annals of Internal Medicine, researchers said that for women with the bone-thinning disease osteoporosis, various drugs cut the risk of a spine fracture by 40 to 60 percent, compared to a placebo.

When it comes to other bone breaks, including hip fractures, the drugs lower the risk by 20 to 40 percent, the study said.
Men's Health
New Guidelines to Treat Advanced Prostate Cancer

By EJ Mundell, HealthDay
Recommendations are for men whose tumors have grown resistant to hormonal therapies

Sept. 8, 2014 (HealthDay News) — Men newly diagnosed with prostate cancer often turn first to testosterone-depleting therapies, since male hormones help prostate tumors grow.

But, those therapies almost always fail over time as the tumor develops resistance, according to oncologists.

Now, experts are issuing updated guidelines to help patients in this situation decide what to do next.

The guidelines, issued jointly by the American Society of Clinical Oncology (ASCO) and Cancer Care Ontario (CCO) in Canada, highlight recent advances in treating this more advanced form of prostate cancer.
Watchful Waiting May Not Be Best for Black Men With Prostate Cancer

By Robert Preidt, HealthDay
They were more likely to develop aggressive disease sooner than white patients, study says

Sept. 8, 2014 (HealthDay News) — Monitoring early stage prostate cancer instead of treating it may not be appropriate for all patients, especially black men, a new study indicates.

According to background information with the study, there is currently controversy among oncologists over the best way to handle early stage prostate cancer, with some experts suggesting that regular monitoring — known as watchful waiting — of the disease is the best approach because it avoids overtreatment.

But this new study suggests that watchful waiting may not be suitable for all men with early stage prostate cancer, especially black patients.
Pre-Fatherhood Smoking May Raise Kids' Asthma Risk

By Robert Preidt, HealthDay
But no similar association was found between mother and children

Sept. 8, 2014 (HealthDay News) — Men who smoke before becoming a parent may put their children at increased risk for asthma, a new study suggests.

Researchers analyzed the smoking habits of more than 13,000 men and women, and then looked at the incidence of asthma in their children.

The results showed that asthma was much more common in children whose fathers were smokers before conception. A child's risk of asthma increased if the father smoked before age 15, and the risk grew the longer the father smoked.
Pediatric Health
Childhood Kidney, Thyroid Cancer Rates Up

By Steven Reinberg, HealthDay
But these pediatric cancers remain rare and the increases are very small, experts say

Sept. 8, 2014 (HealthDay News) — Although the overall rate of cancer in American children and teens remained stable during the last decade, rates of thyroid cancer and kidney cancer seemed to be on the rise, a new study says.

The rate of thyroid cancer saw annual increases of nearly 5 percent and a specific type of kidney cancer, called renal carcinoma, had average increases of 5.4 percent per year, according to the study.
Statins for Kids With Genetic Cholesterol Disorder?

By Robert Preidt, HealthDay
Researchers found the earlier they were given, the less arteries hardened in adulthood

Sept. 9, 2014 (HealthDay News) — Cholesterol-lowering statin drugs seem to help reduce the risk of cardiovascular disease in children who have a genetic cholesterol disorder, according to a long-term European study.

Researchers looked at 194 children and teens in the Netherlands with familial hypercholesterolemia, which puts people at risk for premature hardening of the arteries (atherosclerosis). The inherited disorder affects about one in 500 people.
Animal Fur May Lower Baby's Asthma Risk

By Robert Preidt, HealthDay
Researchers suggest contact with natural microbes may offer protection

Sept. 7, 2014 (HealthDay News) — Infants who sleep on animal fur may be less likely to develop asthma later in childhood, new research suggests.

The study included more than 2,400 healthy city-dwelling newborns in Germany who were followed until age 10. Of those children, 55 percent slept on animal skin in their first three months of life.

Compared to other youngsters, those who slept on animal skin in infancy were 79 percent less likely to have asthma at age 6, and 41 percent less likely to have asthma by age 10, the investigators found.
Breast Milk May Protect Against Newborn Disease

By Mary Elizabeth Dallas, HealthDay
Contains a protein, not found in formula, that helps prevent gastrointestinal damage, researchers say

Sept. 9, 2014 (HealthDay News) — A protein in breast milk that is not found in infant formula may protect newborns from a potentially deadly gastrointestinal disease, a new study suggests.

Breast milk contains the protein neuregulin-4 (NRG4), which can help prevent the intestinal damage caused by necrotizing enterocolitis (NEC), the researchers found.

Teens' Daily Marijuana Use Linked to Poor Outcomes

By Alan Mozes, HealthDay
Everyday pot habit reduced odds of higher education, increased suicide risk, study contends

Sept. 9, 2014 (HealthDay News) — Teens who use marijuana on a daily basis before they reach the age of 17 are more likely to have certain long-term problems than their non-using peers, new research from Australia suggests.

Compared to non-using teens, the study reports that adolescents who use pot, also known as cannabis, on a daily basis before age 17 are:

60 percent less likely to get a high school diploma or university degree;

seven times more likely to attempt suicide during young adulthood;

at an eight times greater risk for using a range of other illegal drugs in their 20s;

and 18 times more likely to develop a long-term dependence on marijuana that goes beyond the age of 17.
CDC: Many U.S. Kids Missing Out on Preventive Care

By Dennis Thompson, HealthDay
Report finds gaps in basic medical care, vaccines, and vision and hearing screenings

Sept. 10, 2014 (HealthDay News) — Most adults can remember the battery of health services they endured as kids: hearing and vision tests, dental exams, regular checkups and vaccinations.

Many American kids growing up now won't have those memories, because millions of infants and children aren't receiving recommended medical care aimed at detecting and preventing disease, according to a new report from the U.S. Centers for Disease Control and Prevention.
The Parenting Trap: Coddling Anxious Kids

By Randy Dotinga, HealthDay
Trying to protect children from source of anxiety may make things worse, researchers say

Sept. 12, 2014 (HealthDay News) — Some parents may make things worse for their anxious kids by falling into what researchers call the "protection trap" — reassuring them, lavishing them with attention or making the threat go away, according to the results of a small study.

The finding indicates that certain coddling behaviors may actually boost anxiety, although the study doesn't prove a cause-and-effect relationship.
Physical Activity May Boost School Performance

By Robert Preidt, HealthDay
Walking, bicycling to school linked to better reading scores in study

Sept. 11, 2014 (HealthDay News) — Children might do better in school if they're more physically active, a new study suggests.

Researchers assessed the activity levels and reading and math skills of 186 Finnish children in grades 1 to 3.

The study authors, from the University of Eastern Finland, report a link between higher levels of physical activity at recess and better reading skills, and a connection between participation in organized sports and higher math test scores.
Aging
Anxiety Medications May Be Tied to Alzheimer's

By Amy Norton, HealthDay
Researchers say long-term use of drugs in older adults is a concern

Sept. 9, 2014 (HealthDay News) — Older adults who habitually use sedatives for anxiety or insomnia may have a heightened risk of developing Alzheimer's disease, a new study suggests.

The drugs in question are benzodiazepines, a widely prescribed group of sedatives that include lorazepam (Ativan), diazepam (Valium) and alprazolam (Xanax). Older adults commonly take the drugs for anxiety or insomnia, often long-term, according to background information in the study.
Mental Health
Sunny Skies Tied to Suicide Rates

By Amy Norton, HealthDay
Austrian researchers find short-term sunshine increases risk, longer-term lowers it

Sept. 12, 2014 (HealthDay News) — Sunny days may be linked to suicide rates, but in a complicated way, new research suggests.

In a study of more than 69,000 suicides spanning 40 years, Austrian researchers found two distinct correlations between sun-filled days and suicide rates. In the short term, sunny days were linked with an increase in suicide, but after two weeks of sunshine, the number of suicides dropped.

The findings, reported online Sept. 10 in JAMA Psychiatry, point only to an association between sunny days and suicide risk. And it's "impossible" to directly attribute the changes in suicide rates to sunshine, according to the researchers.
Advanced Dementia and Unhelpful Medications

By Alan Mozes, HealthDay
Unnecessary prescriptions lead to more side effects, costs for nursing home residents, experts say

Sept. 11, 2014 (HealthDay News) — A new national analysis of U.S. nursing home prescription patterns says that more than half of people with advanced dementia are prescribed medications that are of questionable benefit.

"The main concern centers on the under-appreciated burden and personal cost of using questionably beneficial meds," said study lead author Dr. Jennifer Tjia. She's with the department of quantitative health sciences at the University of Massachusetts Medical School in Worcester.
Rare Blood Type May Slightly Raise Dementia Risk

By Tara Haelle, HealthDay
But lifestyle factors play a bigger role, experts say

Sept. 10, 2014 (HealthDay News) — Your blood type may play a small role in your risk for dementia, a new study finds.

People with blood type AB, which includes about 4 percent of the population, appear to have an increased risk for memory problems as they age. Over about three years, individuals with blood type AB were almost twice as likely to show memory problems as those with type O blood, the most common blood group, the study found.

But experts cautioned that those with AB blood shouldn't panic because other circumstances play a bigger part in their risk for mental impairment.
Nutrition/Diet/Fitness
Nuts & Your Health: What to Know

By Kathleen Doheny, WebMD Health News
Sept. 10, 2014 — Once viewed by some as a food too high in calories to enjoy on a regular basis, nuts are getting new respect.

Two recent studies have touted the benefits of nuts for blood sugar control. One, published in Diabetes Care, found that eating pistachio nuts daily may help people at risk of getting diabetes control their blood sugar. A second, published in PLOS One, found that tree nuts — including almonds, Brazil nuts, cashews, and pecans, among others — may improve blood sugar control in people with type 2 diabetes.

These are only a couple of many recent studies that point to the health benefits of eating nuts in moderation.
Eat More Fish, Save Your Hearing?

By Mary Elizabeth Dallas, HealthDay
Two or more servings weekly might prevent or delay chronic health problem for women, research suggests

Sept. 12, 2014 (HealthDay News) — Eating more fish may reduce a woman's risk for hearing loss, according to a large new study.

Researchers at Brigham and Women's Hospital in Boston found that consuming at least two servings of fish and omega-3s (long-chain omega-3 polyunsaturated fatty acids) each week could help prevent or delay hearing loss.
Obese People May Be More Vulnerable to Food Cues

By Mary Elizabeth Dallas, HealthDay
Eating might be less rewarding and more habitual for them, research suggests

Sept. 11, 2014 (HealthDay News) — Obese people may be more vulnerable to environmental food cues than thin people because of differences in their brain chemistry, a new study suggests.

This finding could explain why obese people tend to overeat in response to food triggers, such as food aromas and advertisements, according to researchers from the U.S. National Institutes of Health.
'Fat Shaming' Doesn't Motivate Weight Loss

By Mary Elizabeth Dallas, HealthDay
This type of discrimination may actually lead to weight gain, researchers say

Sept. 11, 2014 (HealthDay News) — Discrimination against overweight or obese people, commonly known as "fat shaming," does not help them lose weight and may do more harm than good, according to research from London.

Being harassed or treated with disrespect, receiving poor service while shopping or being thought of as stupid may actually lead to more weight gain, the researchers found.
Even a Little Excess Weight Can Boost BP: Study

By Randy Dotinga, HealthDay
Researchers find, in 8-week span, that those who gain in the abdomen have highest increase

Sept. 10, 2014 (HealthDay News) — A few extra pounds might do more than test the strength of that belt around your waist, a small study suggests: You could also boost your blood pressure slightly, even if you gain just 5 percent of your body weight.

For the study, researchers told 16 people to consume an extra 400 to 1,000 calories a day for eight weeks. Their blood pressure levels rose a bit on average, although not to an unhealthy range.