Welcome to The Breakfast Club! We're a disorganized group of rebel lefties who hang out and chat if and when we're not too hungover we've been bailed out we're not too exhausted from last night's (CENSORED) the caffeine kicks in. Join us every weekday morning at 9am (ET) and weekend morning at 10:30am (ET) to talk about current news and our boring lives and to make fun of LaEscapee! If we are ever running late, it's PhilJD's fault.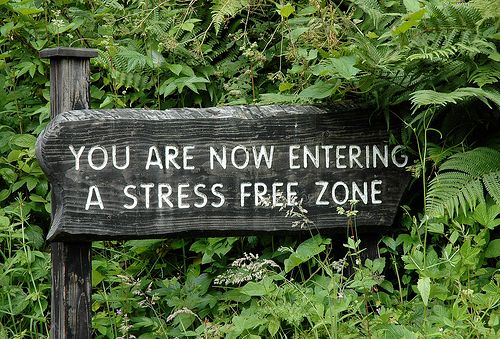 This Day in History
Breakfast Tune
News
Text-Inspectors

Andrew O'Hagan, London Review of Books

25 September 2014
The great human story of Edward Snowden is not actually told here. Greenwald isn't that sort of writer and he quickly moves past his source to give the epic and interesting story behind the story, an argument about the surveillance state and Greenwald's part in exposing it. For the time being, it is part of Snowden's virtue that he appears to dwell in invisibility, not yet a memoirist, and perhaps it will take other books and a few good movies to bring him closer.

What Greenwald loves is a story of injustice, and that is what we get, a sound argument peppered with outrage. He has strong grounds for complaint. Not only was he branded a collaborator – in the world of journalism now, when it comes to security stories, one is either a stooge or a patriot, never just a reporter – but Greenwald had to suffer the punishment of seeing his husband detained at Heathrow airport. Waves of American scaremongering about the clear and present (as opposed to vague and mostly absent) danger of terrorist activity on the homeland has changed both America and Britain. Surveillance in the UK is an implicitly sanctioned habit that has smashed the moral framework of journalism. Protection of sources is not an adornment, not some optional garment worn only when it suits, but a basic necessity in the running of a free press in a fair democracy. Snowden proved that, but not to the satisfaction of Britain's home affairs establishment, or the police, who like to behave as if all freedoms are optional at the point of delivery. Rusbridger recently made the point that source confidentiality is in peril, after the revelation that the Metropolitan Police had spied on the phone records of the political editor of the Sun, Tom Newton Dunn. Snowden might have taught us to expect to be monitored, but his message, that our freedom is being diluted by a manufactured fear of the evil that surveillance 'protects' us from, is not being heard. Louder and clearer to many is the message that comes from the security state mind, a suspicion carried on the air like a germ, that certain kinds of journalism, like certain aspects of citizenship, are basically treacherous and a threat to good management. This germ has infected society to such a degree that people don't notice, they don't mind, and a great many think it not only permissible but sensible and natural, in a culture of 'threat', to imagine that privacy is merely a luxury of the guilty.

We live in a world where more people drown in the bath than are killed by terrorists. Ecstasy tablets have killed more Westerners than the Islamic State.
The Great Frack Forward

James West and Jaeah Lee, Mother Jones

September 2014
Constituting a whopping 70 percent of China's energy supply, coal has allowed the country to become the world's second-largest economy in just a few decades. But burning coal has also caused irreparable damage to the environment and the health of China's citizens. City officials have been forced to shut down roads because drivers are blinded by soot and smog. China's Civil Aviation Administration ordered pilots to learn to land planes in low-visibility conditions to avoid flight delays and cancellations. Scientists wrote in the medical journal The Lancet that ambient particulate matter, generated mostly by cars and the country's 3,000 coal-fired power plants, killed 1.2 million Chinese people in 2010. In late 2013, an eight-year-old girl in Jiangsu Province was diagnosed with lung cancer; her doctor attributed it to air pollution. And earlier this year, scientists found that up to 24 percent of sulfate air pollutants-which contribute to smog and acid rain-in the western United States originated from Chinese factories manufacturing for export.

"The air quality in China has reached a kind of tipping point in the public consciousness," says Evan Osnos, The New Yorker's former China correspondent and author of Age of Ambition: Chasing Fortune, Truth, and Faith in the New China. "The entire Chinese political enterprise is founded on a bargain: We will make your lives better, if you'll allow us to stay in power." As more Chinese citizens demand clean air and water, China's leaders and foreign businessmen have taken drastic measures to get rid of pollution. Some local officials have tried to wash away soot by cloud seeding, a process in which chemicals are rocket-launched into clouds to make it rain. One company is developing a column of copper coils that will use electric charges to suck soot out of the air like a Hoover. Environmental officials in the northern city of Lanzhou attempted to level its surrounding mountains to let the wind blow the soot away-not to be confused with the city's actual plan to demolish 700 mountains in order to expand its footprint by roughly the area of Los Angeles.

But China's push to wean itself from coal has also triggered a rush to develop alternative power sources. The natural gas that lies deep within its shale formations is now a top contender. By current estimates from the US Energy Information Administration, China's shale gas resources are the largest in the world, 1.7 times those in the United States. So far, fewer than 200 wells have been drilled, but another 800 are expected by next year. By then, China aims to pump 230 billion cubic feet of natural gas annually from underground shale-enough to power every home in Chicago for two years. By 2020, the country expects to produce as much as 4.6 times that amount. It's moving at "Chinese speed," as one energy investment adviser put it-the United States took roughly twice as long to reach that volume.
Exxon Halts Oil Drilling in Waters of Russia

By CLIFFORD KRAUSS, The New York Times

SEPT. 19, 2014
The drilling suspension came a few days after the latest round of sanctions by Washington and the European Union that ordered companies to cut off help to Russian oil exploration in the Arctic, as well as in deep water and shale fields, all of which require advanced technology. The escalating sanctions are intended to punish Moscow for its involvement in the turmoil embroiling Ukraine.

The drilling suspension will not immediately affect oil production for Exxon Mobil or its Russian partner, Rosneft, since the project is aimed at exploring for the presence of oil in the Arctic field and deciding if future production will be economically feasible. But the drilling suspension, should it be lasting, would potentially hurt Russian production in the next decade.

…

(T)he American company has ambitious goals in Russia, particularly in the Arctic, where it hopes to produce meaningful amounts of oil and gas by 2025. Exxon had moved a rig there this summer, and the exploratory drilling efforts had just gotten underway.
License plate scanner networks capture movements

By TAMI ABDOLLAH and ELLIOT SPAGAT, Associated Press

Published: 9/19/14
A rapidly expanding digital network that uses cameras mounted to traffic signals and police cruisers captures the movements of millions of vehicles across the U.S., regardless of whether the drivers are being investigated by law enforcement.

The license plate scanning systems have multiplied across the U.S. over the last decade, funded largely by Homeland Security grants, and judges recently have upheld authorities' rights to keep details from hundreds of millions of scans a secret from the public.

…

"If I'm not being investigated for a crime, there shouldn't be a secret police file on me" that details "where I go, where I shop, where I visit," said Michael Robertson, a tech entrepreneur fighting in court for access to his own files. "That's crazy, Nazi police-type stuff."
Why Americans are flocking to their sinking shores even as the risks mount

By Deborah J. Nelson, Ryan McNeill and Duff Wilson, Reuters

Sept. 17, 2014, 1 p.m. GMT
Mike Huckabee bought a beachfront lot here in 2009, a year after his failed bid for the Republican presidential nomination. A longtime friend and political ally of the former Arkansas governor bought the lot next door. They planned to build $3 million vacation villas side-by-side, each with a pool and sweeping views of Walton County's renowned sugary sand beaches and the azure waters of the Gulf of Mexico.

The only hitch was that their lots lay on a severely eroding beach. Under state regulations, they couldn't build on the seaward side of the sand dune nearest to the surf. And after seven hurricanes in six years, the surviving "frontal dune" sat too close to the street to allow space behind it for the friends' 11,000-square-foot (1,020-square-meter) compounds.

The structural engineer they had hired knew what to do. He dumped truckloads of sand farther out on the beach, shaped it into a mound, and declared the man-made hump to be the new frontal dune. When staff at the Florida Department of Environmental Protection (DEP) still balked at issuing the necessary permits, the engineer asked Michael Sole, head of the agency at the time, to intercede.

"I met with Secretary Sole on Friday …" the contractor wrote to DEP staff in a March 8, 2010, email, a copy of which was reviewed by Reuters. "I believe we've reached a consensus decision on the location of both these projects."

The decision: Huckabee and his friend would nudge their home sites back 5 feet (1.5 meters). The permits were approved. Construction wrapped up in 2011.

In a written response to Reuters, Huckabee complained about "the slow-walking of the permits," but said he was pleased with the outcome. "We enjoy the home and are blessed to be able to open it to our friends and family, which we do often."
CIA has stopped spying on western European governments, sources say

Associated Press

Saturday 20 September 2014 10.52 EDT
Under the stand-down order, case officers in Europe largely have been forbidden from undertaking "unilateral operations" such as meeting with sources they have recruited within allied governments. Such clandestine meetings are the bedrock of spying.

CIA officers are still allowed to meet with their counterparts in the host country's intelligence service and conduct joint operations with host country services. Recently, unilateral operations targeting third-country nationals – Russians in France, for example – were restarted. But meetings with independent sources in the host country remain on hold, as do new recruitments.

…

Spying stand-downs are common after an operation is compromised, but "never this long or this deep", said a former CIA official, who, like others interviewed for this article, spoke on condition of anonymity because it is illegal to discuss classified material or activities. The pause, which has been in effect for about two months, was ordered by senior CIA officials through secret cables.
Thousands expected in NYC for largest climate-change march in history

Al Jazeera

September 20, 2014 2:24PM ET
"People from all walks of life, all over the world care deeply about climate change and are extremely worried and scared and so this march is showing the huge variety of people and the huge variety of reasons that people are invested in this issue," march organizer Rachel Schragis told Al Jazeera.

…

Sunday's march will come ahead of a meeting of over 120 world leaders at the U.N. next week, who will convene for a one-day climate summit on Tuesday. The hope is to recapture the momentum lost after the disappointing 2009 climate summit in Copenhagen. However, few decisions are expected beyond galvanizing political will for a new global climate treaty.

…

In the weeks leading up to the summit, the World Meteorological Organization said that concentrations of carbon dioxide, the chief greenhouse gas, increased more in 2012 and 2013 than in any year since 1984. The months of May, June and August were the warmest of any on record in the United States. A study issued earlier this year said the West Antarctic ice sheet was starting to collapse and was unstoppable.

"We hear these warnings from scientists. They're becoming increasingly panicked and our politicians sort of pay lip service to how concerned they are about climate change on the one hand. But on the other hand, it's basically 'drill baby drill,'" activist Naomi Klein told Al Jazeera. "They're opening up all kinds of new frontiers for fracking, for tar sands, for coal and so people in the streets are going to be expressing their sense of urgency."
Benghazi assassinations stun residents amid Libya's turmoil

By Erin Cunningham, Washington Post

September 20 at 2:06 PM
A string of assassinations over a 24-hour period in Benghazi has heightened tensions in the already blood-soaked Libyan city, raising fears that the killings could initiate an even deadlier wave of violence as the country threatens to fracture.

Benghazi residents said Saturday that they were stunned by the speed and scope of the assassinations, in which at least 10 people were gunned down from Thursday to Friday night. Among the dead: a former head of the Libyan air force and a prominent Muslim cleric.

…

In the case of the slain prominent cleric, Sheik Nabil al-Sati, the motives for his death were also murky. Some residents reached by telephone Saturday said he was an outspoken critic of Hifter, suggesting that forces loyal to the general had killed him. But others said he might have been slain by extremists, such as members of the jihadist group Ansar al-Sharia, who were targeting moderate religious leaders in the city.

"There are many sides carrying out assassinations, and Ansar al-Sharia is just one of them," said a former fighter with Rafallah Sahati, an ultraconservative ­Islamist militia in Benghazi, who spoke on the condition of anonymity for fear of reprisal. He said his life has been threatened by jihadists as well as former members of Gaddafi's regime and Libyan separatists.
'Django Unchained' Actress Detained By Police Refuses To Apologize

Associated Press

September 20, 2014 3:00 PM
An actress who was detained by Los Angeles police is refusing to apologize for claiming race played a role in the incident, despite calls from local civil rights leaders.

Daniele Watts issued a statement late Friday through her publicist after civil rights activists demanded that she apologize for suggesting she was handcuffed for kissing her white boyfriend in public.

…

Watts made no mention of race in her statement, but she maintained that she wasn't obligated to present identification to police. "It is a constitutional right that we do not have to present ID to any member of law enforcement unless we are being charged with a crime," she said.
Antonin Scalia's bad law, bad history: How the Supreme Court legalized corruption

Zephyr Teachout, Salon

Saturday, Sep 20, 2014 09:30 AM EST
The opinion shows a lack of understanding of the corrosive power of gifts and subtle influence, and no appreciation for the need for clear rules, because of the difficulty of proving connections between gifts and acts. Instead the Court concluded that a clear rule would lead to "absurdities." Justice Antonin Scalia,writing for the Court, found it incomprehensible that the statute could criminalize "a complimentary lunch for the Secretary of Agriculture" given by Sun Diamond, if he had matters before him that affected their work. He apparently never heard the adage, "There ain't no such thing as a free lunch."

Scalia outright rejected the argument that the statute criminalized the "buy[ing of] favor or generalized goodwill from an official who either has been, is, or may at some unknown, unspecified later time, be in a position to act favorably to the giver's interests." He rejected the claim that it criminalized presents "motivated, at least in part, by the recipient's capacity to exercise governmental power or influence in the donor's favor." If you read the case as political theory, instead of statutory interpretation, the Court suggests that using money to influence power through gifts is both inevitable and not troubling. In so doing, it set the table for the Court's major corruption decision in Citizens United.

…

Citizens United is a complicated opinion, with many moving parts. But to my mind, the radicalism of the opinion, even beyond the flawed framework of Buckley, rests on two connected determinations. First, the Court found that the First Amendment protects political speech regardless of the identity of the speaker. Second, the Court found that no sufficiently important countervailing governmental or constitutional goal was served by limiting corporate political advertising. It conclusively held that corruption was the only possible government interest that might permit First Amendment restrictions and that anticorruption interests were not served by the law. Political equality concerns are not constitutionally legitimate reasons to pass such a law.

The opinion comprehensively redefined corruption, and in so doing, redefined the rules governing political life in the United States. As a matter of federal constitutional law, corruption now means only "quid pro quo corruption." And quid pro quo exists only when there are "direct examples of votes being exchanged for . . . expenditures." Corruption does not include undue influence and cannot flow from donors trying to influence policy through campaign contributions, unless these donors are utterly crass. "Ingratiation and access" are not corruption. Corruption does not include "the corrosive and distorting effects of immense aggregations of wealth that are accumulated with the help of the corporate form and that have little or no correlation to the public's support for the corporation's political ideas." And perhaps as surprisingly, Kennedy held that as a matter of law- regardless of the facts that are presented-"independent expenditures, including those made by corporations, do not give rise to corruption or the appearance of corruption."
Blogs