Welcome to The Breakfast Club! We're a disorganized group of rebel lefties who hang out and chat if and when we're not too hungover we've been bailed out we're not too exhausted from last night's (CENSORED) the caffeine kicks in. Join us every weekday morning at 9am (ET) and weekend morning at 10:30am (ET) to talk about current news and our boring lives and to make fun of LaEscapee! If we are ever running late, it's PhilJD's fault.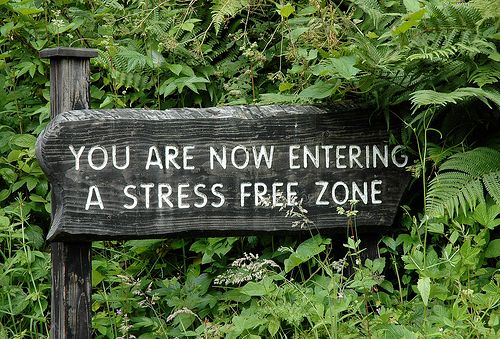 This Day in History
Militants storm the U.S. Embassy in Tehran and seize its occupants; Israel's Prime Minister Yitzhak Rabin is assassinated; Soviet troops move in to crush the Hungarian Revolution; Baseball hall-of-famer Cy Young dies; Sean "Diddy" Combs is born.
Breakfast Tunes
Breakfast News
Ferguson no-fly zone aimed at media
The U.S. government agreed to a police request to restrict more than 37 square miles of airspace surrounding Ferguson, Missouri, for 12 days in August for safety, but audio recordings show that local authorities privately acknowledged the purpose was to keep away news helicopters during violent street protests.

On Aug. 12, the morning after the Federal Aviation Administration imposed the first flight restriction, FAA air traffic managers struggled to redefine the flight ban to let commercial flights operate at nearby Lambert-St. Louis International Airport and police helicopters fly through the area – but ban others.

"They finally admitted it really was to keep the media out," said one FAA manager about the St. Louis County Police in a series of recorded telephone conversations obtained by The Associated Press. "But they were a little concerned of, obviously, anything else that could be going on.

At another point, a manager at the FAA's Kansas City center said police "did not care if you ran commercial traffic through this TFR (temporary flight restriction) all day long. They didn't want media in there."
Syrian rebels armed and trained by US surrender to al-Qaeda
Two of the main rebel groups receiving weapons from the United States to fight both the regime and jihadist groups in Syria have surrendered to al-Qaeda.

The US and its allies were relying on Harakat Hazm and the Syrian Revolutionary Front to become part of a ground force that would attack the Islamic State of Iraq and the Levant (Isil).

For the last six months the Hazm movement, and the SRF through them, had been receiving heavy weapons from the US-led coalition, including GRAD rockets and TOW anti-tank missiles.

But on Saturday night Harakat Hazm surrendered military bases and weapons supplies to Jabhat al-Nusra, when the al-Qaeda affiliate in Syria stormed villages they controlled in northern Idlib province.

The development came a day after Jabhat al-Nusra dealt a final blow to the SRF, storming and capturing Deir Sinbal, home town of the group's leader Jamal Marouf.
Congress Still Has No Idea How Much the NSA Spies on Americans
The biggest lie Americans are told about the NSA is that it is subject to "strict oversight." Listening to President Obama, Senator Dianne Feinstein, or most any high-ranking official in the national-security bureaucracy, one gets the impression that the Senate and House intelligence committees are keeping careful tabs on the most technologically empowered spy agency in human history.

The truth is that Congress is alarmingly ignorant about NSA spying. It's not all the national-security state's fault. There are too many issues for every legislator to master them all; surveillance policy is a particularly complicated; and national security is an area many in Congress undermine checks and balances by deferring to the president.

Yet even the most diligent, knowledgeable members of the Senate Intelligence Committee consistently lack basic information that's plainly needed for adequate oversight. No one who assesses the relevant evidence can credibly deny this.
Pentagon's plans for a spy service to rival the CIA have been pared back
The Pentagon has scaled back its plan to assemble an overseas spy service that could have rivaled the CIA in size, backing away from a project that faced opposition from lawmakers who questioned its purpose and cost, current and former U.S. officials said.

Under the revised blueprint, the Defense Intelligence Agency will train and deploy up to 500 undercover officers, roughly half the size of the espionage network envisioned two years ago when the formation of the Defense Clandestine Service was announced. [..]

The Pentagon will still be placing dozens of undercover officers "in very difficult places around the world," including parts of Africa and the Middle East, where al-Qaeda and the Islamic State have significant footholds, the former official said. But their espionage efforts will "focus on what Defense needs are."
President Who Had Yemeni Journalist Jailed Criticizes Impunity for Mistreatment of Journalists
Sunday, November 2, 2014, was the first annual International Day to End Impunity for Crimes Against Journalists.

To mark the date, the President issued this statement.

History shows that a free press remains a critical foundation for prosperous, open, and secure societies, allowing citizens to access information and hold their governments accountable. Indeed, the Universal Declaration of Human Rights reiterates the fundamental principle that every person has the right "to seek, receive, and impart information and ideas through any media and regardless of frontiers." Each and every day, brave journalists make extraordinary risks to bring us stories we otherwise would not hear – exposing corruption, asking tough questions, or bearing witness to the dignity of innocent men, women and children suffering the horrors of war. In this service to humanity, hundreds of journalists have been killed in the past decade alone, while countless more have been harassed, threatened, imprisoned, and tortured. In the overwhelming majority of these cases, the perpetrators of these crimes against journalists go unpunished.

All governments must protect the ability of journalists to write and speak freely. On this first-ever International Day to End Impunity for Crimes against Journalists, the United States commends the priceless contributions by journalists to the freedom and security of us all, shining light into the darkness and giving voice to the voiceless. We honor the sacrifices so many journalists have made in their quest for the truth, and demand accountability for those who have committed crimes against journalists.

It's a wonderful sentiment, but I wonder if President Obama has thought this through.

After all, as Jeremy Scahill reported several years ago, President Obama personally intervened to ensure that Yemeni journalist Abdulelah Haider Shaye would remain in prison after having been tortured and subjected to a trumped up trial.
Case of Sherlock Holmes copyright closes after US supreme court refuses appeal
The case of the disputed Sherlock Holmes copyright has ended after the US supreme court on Monday left intact a ruling that said 50 works featuring the famed fictional detective are in the public domain.

The high court's justices, which like the eccentric detective get to decide which cases to tackle, declined to hear an appeal filed by the estate of author Arthur Conan Doyle, who died in 1930.

The estate had wanted writer Leslie Klinger to pay a $5,000 license fee before a volume of new stories based on the Holmes character, famed for his genius IQ, deerstalker hat and cocaine habit, could be published.

The court's action means that the seventh US circuit court of appeals ruling from June in Klinger's favor is the final word in the case. The appeals court held that the 50 Sherlock Holmes works published before 1923 are in the public domain as copyright protections have expired.
Must Read Blog Posts
Hackers Could Decide Who Controls Congress Thanks to Alaska's Terrible Internet Ballots Steve Friess, The Intercept
Government Has No 'Agreement' With Reporter James Risen, Still Plans to Subpoena for Testimony Kevin Gosztola, FDL The Dissenter
Gitmo "Team Leader" in Slahi Torture Sued for Framing Innocent Chicago Man for Murder Jeff Kaye aka Valtin, FDL The Dissenter
President Who Had Yemeni Journalist Jailed Criticizes Impunity for Mistreatment of Journalists Marcy Wheeler, emptywheel
The Sorry State of Progressives on Economic Issues Ed Walker, aka masaccio, naked capitalism
Court Tells US Gov't That 'State Secrets' Isn't A Magic Wand They Can Wave To Make Embarrassing Cases Go Away Mike Masnick, Techdirt
Something to Think about over Coffee Prozac
Your Liberal Media