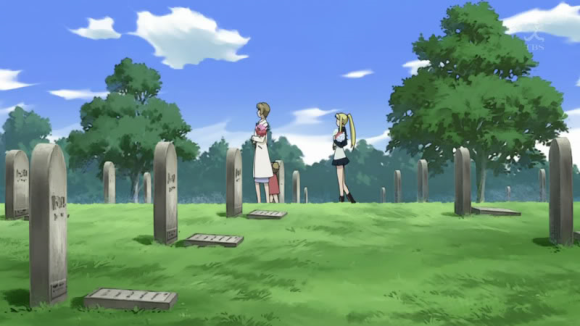 Wear black – The 20 most memorable anime deaths, as chosen by fans

Casey Baseel

While the gigantic robots and gratuitous nudity were certainly eye-catching, when I first started watching Japanese animation, one of the things that surprised me the most was the fact that anime characters could, well, die. Sure, American cartoons from Tom and Jerry to G.I. Joe were filled with explosions and gunplay, but while the violence was abundant, injuries were conspicuously absent.

Anime tales, though, have no qualms about knocking off their players. As a matter of fact, characters shake off this mortal coil so frequently that a recent poll ranked the 20 most memorable anime deaths.
STATS

44.6

Percent of Japanese adults who believe the "husband should work and his wife should tend to their household," according to a Cabinet Office survey

44

Percent of divorced or separated Japanese people who have "no contact" with their children, according to a survey by the Japan Federation of Bar Associations

1,729

Serious car accidents in the U.S. that Honda Motor "unintentionally" failed to report to the National Highway Traffic Safety Administration, according to the automaker
CHILL OUT, DUDE

Hiroka Horiuchi, a 24-year-old teacher from Chiba, took first prize at the national abacus championships. She had previously won the title in 2007.

Horiuchi admitted that, during her seven-year victory drought, she "could not keep back [her] bitter tears, thinking, 'I must win.'"

About 97,000 passengers were delayed when some idiot climbed atop a bullet train in Yokohama and grabbed hold of a high-voltage power line.

Headline of the Week: "Injured and Cranky Sea Lion Rescued on Chiba Pref. Beach" (via Mainichi Japan)

An Insect
OK
My Friend The Mr. Bear
400 years after Battle of Domyoji, descendants of rival warlords meet in peace

December 13, 2014

By HIROKAZU SUZUKI/ Staff Writer

FUJIIDERA, Osaka Prefecture–Three men whose warlord ancestors fought in the crucial 1615 Battle of Domyoji between the Tokugawa and Toyotomi armies shook hands in reconciliation and called for peace.

The three–Shigenobu Katakura, 74, Motoyasu Goto, 58, and Toru Sanada, 66–met for the first time at a Nov. 18 unveiling ceremony for a monument erected in front of Domyoji Station on the Kintetsu Domyoji Line in this city.

The Domyoji town planning association built the monument to pay tribute and pray for the souls of the feudal warlords who fought in the battle, part of the summer campaign of the Siege of Osaka.