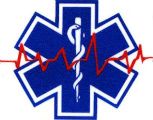 Welcome to the Stars Hollow Gazette's Health and Fitness News weekly diary. It will publish on Saturday afternoon and be open for discussion about health related issues including diet, exercise, health and health care issues, as well as, tips on what you can do when there is a medical emergency. Also an opportunity to share and exchange your favorite healthy recipes.
Questions are encouraged and I will answer to the best of my ability. If I can't, I will try to steer you in the right direction. Naturally, I cannot give individual medical advice for personal health issues. I can give you information about medical conditions and the current treatments available.
You can now find past Health and Fitness News diaries here and on the right hand side of the Front Page.
Follow us on Twitter @StarsHollowGzt
Making Old Vegetables New Again


Andrew Scrivani for The New York Times
Last weekend it was time to reach into my vegetable crisper, pull out the lingering produce and use things up. I try not to buy more than what I need for recipe testing, but sometimes my imagination gets ahead of me and I soon find myself with a pile-up of vegetables that never made it into a recipe. [..]

These are the more-than-a-week-old vegetables that ended up on my counter: a red cabbage, a couple of red bell peppers, a bunch of beets with greens, about a pound of carrots, a bag of brussels sprouts and a fennel bulb. A disparate range but I knew I would find homes for them. I opened some of my favorite cookbooks to get some inspiration, and right away I came upon a simple, comforting rice and leeks recipe in Diane Kochilas's latest cookbook, "Ikaria: Lessons on Food, Life, and Longevity From the Greek Island Where People Forget to Die."

~ Martha Rose Shulman ~
Red Cabbage and Black Rice, Greek Style
A comforting, light Greek Lenten meal.
A lemony mix of fluffy bulgur and tender brussels sprouts.
A simple Greek Lenten dish that can be a main dish or a side.
This hearty vegan grain and vegetable dish brings together bulgur and greens, a classic Greek combo.
A mildly spicy, and pretty, Lenten vegetable rice.
Warnings/Alerts/Guidelines
Measles Cases Pass 150 Mark, CDC Says

By Dennis Thompson, HealthDay
Health officials urge parents to get their children vaccinated against the disease

Feb. 23, 2015 (HealthDay News) — The number of people infected with measles has increased slightly to 154 patients in 17 states and the District of Columbia, U.S. health officials reported Monday.

Last week, the number of cases was 141, officials said.

The outbreak began at two Disney theme parks in southern California in December, according to the U.S. Centers for Disease Control and Prevention, and it's believed that the source of the infection was likely a foreign visitor or a U.S. resident returning from abroad.

Measles is still common in many parts of the world, including some countries in Europe, Asia, the Pacific and Africa, the CDC said.
Babies Who Eat Peanuts Early May Avoid Allergy

By Brenda Goodman, MA, WebMD Health News
Feb. 23, 2015 — Life-threatening peanut allergies have mysteriously been on the rise in the past decade, with little hope for a cure.

But a groundbreaking new study may offer a way to stem that rise, while another may offer some hope for those who are already allergic.

Parents have been told for years to avoid giving foods containing peanuts to babies for fear of triggering an allergy. Now research shows the opposite is true: Feeding babies snacks made with peanuts before their first birthday appears to prevent that from happening.

The study is published in the New England Journal of Medicine, and it was presented at the annual meeting of the American Academy of Allergy, Asthma and Immunology in Houston.
General Medicine/Family Medical
Rear End Takes a Front Seat for Plastic Surgery

By Robert Preidt, HealthDay
Men also drove up overall number of cosmetic procedures, doctors say

Feb. 26, 2015 (HealthDay News) — Butt enhancement helped boost cosmetic procedures in the United States by 3 percent last year, according to a new report.

Americans saddled with sagging, small or otherwise run-of-the-mill fannies underwent 11,505 buttock augmentations with fat grafting (up 15 percent from 2013), the American Society of Plastic Surgeons reported.

More than 3,500 buttocks were lifted (up 44 percent from the year before), according to a society news release.

And buttock implants — chosen by over 1,800 Americans — rocketed 98 percent over the previous year.

Plastic surgery among men also grew in popularity, the 2014 report noted.
Immune System Changes and Chronic Fatigue Syndrome

By Dennis Thompson, HealthDay
Researchers saw evidence only in first 3 years of disease, findings could lead to early test

Feb. 27, 2015 (HealthDay News) — Chronic fatigue syndrome appears to be linked to specific changes in a person's immune system, particularly increased amounts of chemical messengers that regulate immune responses, researchers report.

The study adds to growing evidence that chronic fatigue syndrome is caused by a malfunctioning immune system, said lead author Dr. Mady Hornig. She is director of Translational Research at the Jerome L. and Dawn Greene Infectious Disease Laboratory at Columbia University's Mailman School of Public Health, in New York City.
Helmet Add-Ons May Not Cut Concussion Risk

By Robert Preidt, HealthDay
Crash dummy testing found extra padding, strips and treatments didn't make much difference on impact

Feb. 25, 2015 (HealthDay News) — Football helmet add-ons may not reduce players' risk of concussion, a new study suggests.

These safety products include items such as soft-shell layers, spray treatments, pads and fiber sheets.

"Our study suggests that despite many products targeted at reducing concussions in players, there is no magic concussion prevention product on the market at this time," researcher John Lloyd, of BRAINS Inc. in San Antonio, Fla., said in a news release from the American Academy of Neurology.
Long Sleep Time, Higher Stroke Risk?

By Kathleen Doheny, HealthDay
More than 8 hours a night linked to greater odds in study, but cause-and-effect not proved

Feb. 25, 2015 (HealthDay News) — Adults who sleep more than eight hours a night may face a higher risk of stroke, a new analysis suggests.

These so-called "long sleepers" were 46 percent more likely to have a stroke than those who got only six to eight hours of sleep a night, the researchers found.

However, the researchers don't know if the long sleep is a cause, consequence or early warning sign of declining brain health. After reviewing previous research on the possible link between sleep and stroke risk, they said they only found an association that they can't explain.
Certain Painkillers Ill-Advised After Heart Attack

By Alan Mozes, HealthDay
If you're taking anti-clotting drugs, you should avoid meds like ibuprofen and Celebrex, doctors say

Feb. 24, 2015 (HealthDay News) — Common painkillers such as ibuprofen and Celebrex may raise the risk for heart attack, stroke and/or serious bleeding among heart attack survivors taking prescription blood thinners, a new study says.

The finding could prompt widespread concern, given that these painkillers — known as nonsteroidal anti-inflammatory drugs (NSAIDs) — and anti-clot medications are widely used by heart attack survivors, researchers said.
Three Amputees Regain Function With 'Bionic' Hands

By Alan Mozes, HealthDay
Devices work by sensors that get signals from patients' own muscles, scientists say

Feb. 24, 2015 (HealthDay News) — In what scientists say is a first, a robotic hand controlled by a patient's own muscle and nerves appears to have restored complex hand function to a trio of amputees in Austria.

The three patients in question all suffered what's known as a "brachial plexus injury" to the hand following either a car crash or a mountain-climbing accident.

In each case, neural connections were severed between the injured hand and a network of nerves in the neck that are crucial to hand and arm movement.
Colon Cancer's Location May Be Factor in Survival

By Robert Preidt, HealthDay
Poorer outcome seen in study when tumor began on the organ's right side

Feb. 24, 2015 (HealthDay News) — The area of the colon where a cancer develops may play a role in a patient's survival, a new study suggests.

Researchers report that people with colon cancer that started in the left colon may be more likely to survive than those whose disease originated in the right colon, researchers say.
Alzheimer's, Parkinson's Skin Test: Early Promise

By Robert Preidt, HealthDay
Higher levels of key proteins may point to disease, but more study is needed, experts sayFeb. 24, 2015 (HealthDay News) — A small, early study hints that a skin test may someday be able to help diagnose people with Alzheimer's and Parkinson's diseases.

Researchers found that skin biopsies can reveal elevated levels of abnormal proteins associated with the two disorders.

The study is being released ahead of its presentation in April at the annual meeting of the American Academy of Neurology (AAN) in Washington, D.C.
After Blowing Their Stack, a Heart Attack

By Robert Preidt, HealthDay
Explosive anger increased risk 8-fold, study found

Feb. 24, 2015 (HealthDay News) — Intense anger or anxiety greatly increases the risk of heart attack, a new study warns.

"While the absolute risk of any one anger episode triggering a heart attack is low, our data demonstrates that the danger is real and still there," said Dr. Thomas Buckley, a senior lecturer and researcher from the University of Sydney and Royal North Shore Hospital in Australia.
2 of 3 Smokers Will Die Early If They Don't Quit

By Robert Preidt, HealthDay
Findings confirm newer estimates that put toll of cigarettes much higher than previously thought

Feb. 24, 2015 (HealthDay News) — Two-thirds of smokers will die early from their habit if they don't quit, a new study suggests.

The findings indicate that it's never too late to quit smoking, one expert said.

Researchers analyzed data from more than 200,000 people taking part in a study conducted by the Sax Institute in Australia. The study is a long-term investigation of healthy aging.
Aspirin 'Resistance' May Make for Worse Strokes

By Steven Reinberg, HealthDay
Daily dose won't prevent dangerous clotting in some people, researchers say

Feb. 23, 2015 (HealthDay News) — People who are "resistant" to aspirin may be at risk for larger, more severe strokes, South Korean researchers report.

Doctors often prescribe low-dose aspirin to people at high risk of stroke because the drug helps prevent blood clots. But for about 28 percent of stroke patients in a new study, aspirin didn't keep blood from clotting. And their strokes were worse than strokes suffered by aspirin-users who weren't resistant to the drug.
Vitamin D Levels Linked to Type 2 Diabetes Risk

By Robert Preidt, HealthDay
Association was found even when people weren't overweight, researchers said

Feb. 23, 2015 (HealthDay News) — People with low levels of vitamin D appear to have an increased risk for type 2 diabetes, even if they aren't overweight or obese, a new study suggests.

The study included almost 150 people in Spain. Their vitamin D levels were checked, as was their body mass index (BMI — an estimate of body fat based on height and weight). They also had tests for diabetes, prediabetes or other blood sugar (glucose) metabolism disorders.
Saunas Tied to Lower Risk of Heart Disease Death

By Dennis Thompson, HealthDay
More frequent use, longer times per session decreased odds even more, but cause-and-effect link not proven

Feb. 23, 2015 (HealthDay News) — Sweating it out in a hot sauna may be relaxing, and new research suggests it may also be good for your heart health.

A study from Finland found that men who use saunas frequently are less likely to die from heart disease. Men's risk was even lower when they visited saunas more often in a week, and when they spent longer periods of time in a sauna each session, the researchers reported.
Seasonal Flu/Other Epidemics/Disasters/Contagious Diseases
Doctor, Ebola Survivor Gives His Side of Story

By Dennis Thompson, HealthDay
Former volunteer in fight against West African outbreak felt vilified by media, politicians

Feb. 26, 2015 (HealthDay News) — Many U.S. politicians and media outlets hyped the threat of U.S. cases of Ebola last year, according to a newly written personal account by Dr. Craig Spencer, the last American Ebola patient treated in the United States.

He also believes that officials and the media unnecessarily maligned those who were risking their lives to combat the West African epidemic.

Spencer contracted the virus while performing aid work at an Ebola treatment center in Guinea, and fell ill days after his return to New York City. He entered Bellevue Hospital on Oct. 23 as New York's first Ebola patient, and spent 19 days there recovering from his infection.
Hep C Shows Need for Hospital Infection Control

By Steven Reinberg, HealthDay
In both cases, there were breaches in safety rules, CDC reports

Feb. 27, 2015 (HealthDay News) — Two cases of hepatitis C infection that occurred during routine surgeries highlight the need for hospitals to tighten infection control to prevent more transmissions, officials said Friday.

In one case, two New Jersey patients (one of them had hepatitis C) received an injection of the anesthetic propofol from the same medication cart. In the other instance, two Wisconsin patients (one of them had hepatitis C) received kidneys that had been prepared for transplantation on the same machine, according to an article in the Feb. 27 issue of Morbidity and Mortality Weekly Report, a publication of the U.S. Centers for Disease Control and Prevention.
C. Difficile Infects 500,000 Americans a Year: CDC

By Steven Reinberg, HealthDay
Overuse of antibiotics tied to rise in serious infections

Feb. 25, 2015 (HealthDay News) — Almost half a million Americans were infected with the bacteria Clostridium difficilein 2011, and 29,000 died within a month of diagnosis, U.S. health officials report.

"Infections with C. difficile have become increasingly common over the last few decades, and are seen in patients in health-care facilities as well as people in their communities," Dr. Michael Bell said at a U.S. Centers for Disease Control and Prevention press conference Wednesday.
Women's Health
Younger Women Often Ignore Signs of Heart Attack

By Robert Preidt, HealthDay
Study participants, from 30 to 55 years old, said they were reluctant to trigger false alarm

Feb. 24, 2015 (HealthDay News) — Younger women may ignore early warning signs of a heart attack, a new study reveals.

The finding could help explain why younger women have higher rates of death from heart attack than men in their age group.

"Young women with multiple risk factors and a strong family history of cardiac disease should not assume they are too young to have a heart attack," said lead researcher Judith Lichtman, chair of the department of chronic disease epidemiology at the Yale School of Public Health in New Haven, Conn.
Weight-Loss Surgery and Pregnancy Complications

By Maureen Salamon, HealthDay
Study finds gestational diabetes less likely, but smaller infants more common

Feb. 25, 2015 (HealthDay News) — After undergoing weight-loss surgery, women are significantly less prone to diabetes during pregnancy but twice as likely to deliver smaller-than-normal infants, a new study suggests.

Swedish scientists found that weight-loss (or "bariatric") surgery before pregnancy lowers the chances of certain complications for mothers and babies but raises the odds for others. They recommended any pregnancy after weight-loss surgery be considered high-risk and receive stricter monitoring.
Fluoride in Water and Underactive Thyroid Rates

By Alan Mozes, HealthDay
British study found an association, but couldn't prove cause-and-effect

Feb. 25, 2015 (HealthDay News) — A British study finds a correlation between the amount of fluoride in public drinking water and a rise in incidence of underactive thyroid.

While the study is only able to establish an association, not cause-and-effect, experts say the link deserves serious investigation.

"Clinicians in the United States should emphasize to patients this association and should test patients for underactive thyroid," said Dr. Spyros Mezitis, an endocrinologist at Lenox Hill Hospital in New York City.
Long-Acting Birth Control Use Up Fivefold: CDC

By Steven Reinberg, HealthDay
IUDs and implants among the safest, most effective forms of contraception, experts say

Feb. 24, 2015 (HealthDay News) — The use of long-acting birth control methods such as IUDs or under-the-skin implants jumped fivefold between 2002 and 2011, according to a new U.S. government report.

Among U.S. women aged 15 to 44, the use of these long-term but reversible contraceptives rose from 1.5 percent in 2002 to 7.2 percent in 2011-2013, says the report from the U.S. Centers for Disease Control and Prevention.
Men's Health
Pill Before, After Sex Cuts HIV for Gay Men

By Alan Mozes, HealthDay
Research suggests that Truvada doesn't need to be taken daily, but more study still needed

Feb. 25, 2015 (HealthDay News) — There's new evidence that gay men not infected with HIV can stay that way if they take a pill called Truvada in the days before and after a sexual encounter with an infected partner.

The strategy is known as "pre-exposure prophylaxis," or PrEP. Prior studies had suggested that chronic, daily use of Truvada (a combo pill of tenofovir plus emtricitabine) could slash rates of HIV transmission in partners where one person was already infected and the other was not.
Watch-and-Wait Strategy and Some Prostate Cancers

By Robert Preidt, HealthDay
Study found lower survival for intermediate-risk disease, compared to low-risk cases

Feb. 23, 2015 (HealthDay News) — Choosing active surveillance over treatment for prostate cancer may decrease the odds of survival in men with intermediate-risk cancer, a new study says.

The risk of death over 15 years for men with intermediate-risk prostate cancers who chose close monitoring of their disease was nearly four times higher compared to men with low-risk disease, according to the study.

Researchers analyzed data from 945 prostate cancer patients in Canada between 1995 and 2013. All had chosen active surveillance — also called watchful waiting — of their disease. Almost 250 of the men had intermediate-risk prostate cancer. About 700 had low-risk cancer.
Pediatric Health
Cat, Dust Mite Allergies Linked to Child Asthma

By Robert Preidt, HealthDay
Study findings reveal possible early risk factors for asthma

Feb. 23, 2015 (HealthDay News) — Toddlers and preschoolers with cat and dust mite allergies may face an increased risk for asthma later in childhood, a preliminary study suggests.

The research included almost 500 children from Cincinnati. The youngsters had allergy skin prick tests for four common indoor allergens — cat, dog, cockroach and dust mite. The tests were done at ages 1, 2, 3 and 4 years. The children were tested for asthma at age 7.
Viruses Increasingly Behind Child Pneumonia Cases

By Amy Norton, HealthDay
Bug that causes common cold, other infections often to blame, study finds

Feb. 25, 2015 (HealthDay News) — Young children are at increased risk of becoming seriously ill with pneumonia — but unlike in years past, the cause is usually a respiratory virus, a large U.S. study finds.

The researchers found that 66 percent of pneumonia cases in the more than 2,000 children in the study were caused by viruses alone. Just 8 percent had solely bacterial causes, and 7 percent were known to be caused by both bacteria and viruses. And, those infections can end up being serious, the study authors said.
Preemies With Lung Disease and Secondhand Smoke

By Robert Preidt, HealthDay
22 percent were from what parents said were nonsmoking homes, study finds

Feb. 27, 2015 (HealthDay News) — High levels of nicotine were found in the hair of many children with premature birth-related lung disease whose parents claimed not to smoke, a new study finds.

The lung disease bronchopulmonary dysplasia often occurs in children who were born prematurely. Not surprisingly, exposure to tobacco smoke can be harmful for children with this condition, according to the researchers.
Dishwasher LInked to Child's Allergy, Asthma Risk

By Tara Haelle, HealthDay
Study found children from homes that hand-washed dishes had less allergic disease

Feb. 23, 2015 (HealthDay News) — Hand washing dishes instead of using a machine to wash dishes may reduce children's risk of developing allergic conditions, such as asthma or eczema, according to a new study.

These findings are the latest to lend support to the "hygiene hypothesis." This theory suggests that early exposure to many different microbes may keep the immune system working properly. If the immune system is working well, the theory is that it won't mistakenly go after harmless substances as happens in allergies.
Arsenic in Well Water Can Raise Level in Formula

By Tara Haelle, HealthDay
Researchers found overall amounts low, but recommend testing privately supplied tap water

Feb. 23, 2015 (HealthDay News) — The water used to mix baby formula plays the biggest role in whether formula-fed babies are exposed to increased levels of arsenic, according to a new study.

Families that use well water instead of municipal water may need to check it for arsenic levels since well water is not regulated by the U.S. Environmental Protection Agency, the study authors suggested.

The study also found that formula-fed infants took in more and excreted more arsenic than breast-fed babies. However, the amounts detected were low and should not be cause for concern, said study co-author Kathryn Cottingham, a biology professor at Dartmouth College in Hanover, N.H.
Mental Health
ADHD May Raise Odds for Premature Death

By Steven Reinberg, HealthDay
Risk is small, but a sign the disorder is a serious problem, experts say

Feb. 25, 2015 (HealthDay News) — People with attention-deficit hyperactivity disorder (ADHD) are more than twice as likely to die prematurely as those without the common disorder, a new study finds.

The risk is small, but it's a clear indication that the disorder is a serious problem, the researchers said.

In a study of more than 2 million people, Danish researchers found that accidents were the most common cause of premature death among people with ADHD. And the risk was significantly higher for women and those diagnosed in adulthood, the researchers added.
Treating Depression Without Antidepressants

By Matt McMillen, WebMD Health News
Feb. 27, 2015 — There may be hope for hard-to-treat depression as scientists explore novel ways to help people who have the often crippling condition.

Recently, a number of studies have suggested the benefits of Botox, ketamine, and certain sometimes-unexpected means of treating depression.

"I'm excited in general, and I'm curious," says Peter D. Kramer, MD, author of Listening to Prozac and Against Depression.

Each year, around 16 million U.S. adults battle major depression. Many of them benefit from antidepressants. But as many as a third get depressive symptoms despite medication. And side effects, which can include weight gain, nausea, and insomnia, are troublesome for some patients. That leaves many people with depression searching for alternatives.
Nutrition/Diet/Fitness
Surprises in Proposed New Dietary Guidelines

By Kathleen Doheny, WebMD Health News
Feb. 26, 2015 — Eggs are no longer bad guys. Coffee with those eggs? Go ahead, have a cup, maybe even three.

Those are among the latest recommendations an expert advisory panel has made for the upcoming "2015 Dietary Guidelines for Americans" — and the group's report is turning some conventional thinking on its head.

The panel's advice is under review by the Department of Health and Human Services and the USDA, which will issue the guidelines jointly later this year. The guidelines are published every 5 years, and they reflect the latest science-based evidence about what we eat. They can help people make healthy food choices through the USDA's MyPlate program.

The advisory committee's new report puts an emphasis on eating a plant-based diet, including vegetables, fruits, whole grains, legumes, nuts, and seeds. But some so-called "bad" foods are back on the menu, too.
Could Coffee Lower Risk of Multiple Sclerosis?

By Amy Norton, HealthDay
Studies link several cups daily with reduced odds for the disease

Feb. 26, 2015 (HealthDay News) — People who down several cups of coffee every day may have a decreased risk of developing multiple sclerosis, a new study suggests.

The study, of 5,600 Swedish and U.S. adults, found that those who drank four to six cups of coffee a day were about one-third less likely to develop multiple sclerosis (MS), compared with people who did not drink coffee.
Processed Food Additives May Alter Gut Bacteria

By Robert Preidt, HealthDay
Study in mice suggests changes might raise risk of bowel diseases and metabolic syndrome

Feb. 25, 2015 (HealthDay News) — A common ingredient in many processed foods might increase the risk of inflammatory bowel disease (IBD) and metabolic syndrome, a new study in mice suggests.

Emulsifiers are used to improve food texture and to extend shelf life. In experiments with mice, researchers found that emulsifiers can alter the make-up of bacteria populations in the digestive tract.

This can lead to inflammation that may contribute to the development of IBD and metabolic syndrome, the researchers said.
Could a Bad Night's Sleep Make You Eat More Fatty Food?

By Alan Mozes, HealthDay
Study suggests it might, raising the risk for potential weight gain

Feb. 25, 2015 (HealthDay News) — Skipping just a single night of sleep leads to a shift in brain activity that seems to spark a desire to consume more fat the following day, a new study suggests.

The study offers potential insights into the relationship between lack of sleep and the risk of obesity, researchers said.

"The main finding of this study is that one night of sleep loss altered function within the brain's 'salience network,' " explained study senior author Hengyi Rao.
Common Sources of Foodborne Illnesses Pinpointed

By Robert Preidt, HealthDay
Almost 2 million Americans fall ill each year, report notes

Feb. 24, 2015 (HealthDay News) — Beef, dairy, fruit and certain types of vegetables are among the most common sources for the four major types of foodborne illness that strike nearly 2 million Americans each year, a U.S. government report finds.

More than 80 percent of E. coli O157 illnesses are linked to beef and vegetable row crops, such as leafy vegetables, while 77 percent of salmonella infections are associated with seeded vegetables (such as tomatoes), eggs, fruit, chicken, beef, sprouts and pork, the report showed.
A Little Fat, Sugar OK for Kids If Diet Is Healthy

By Amy Norton, HealthDay
Do what's necessary to make nutrient-rich foods palatable, pediatricians say

Feb. 23, 2015 (HealthDay News) — Cutting junk food from kids' diets is important, but if a little sugar and fat helps them eat their veggies, that's a good trade-off, a leading group of pediatricians says.

New recommendations from the American Academy of Pediatrics emphasize the importance of introducing kids to a wide variety of "whole foods" — from fruits and vegetables, to whole grains and nuts, to fish and low-fat dairy.

And to do that, parents need to make the foods palatable, say the guidelines published online Feb. 23 in the journal Pediatrics.