Welcome to The Breakfast Club! We're a disorganized group of rebel lefties who hang out and chat if and when we're not too hungover we've been bailed out we're not too exhausted from last night's (CENSORED) the caffeine kicks in. Join us every weekday morning at 9am (ET) and weekend morning at 10:30am (ET) to talk about current news and our boring lives and to make fun of LaEscapee! If we are ever running late, it's PhilJD's fault.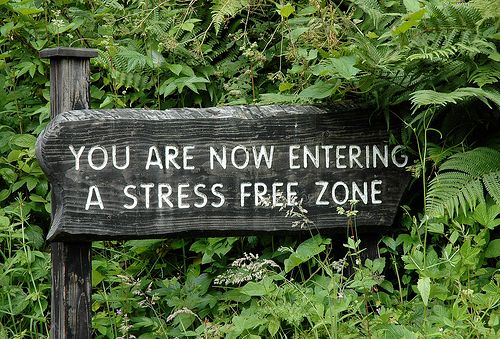 Breakfast Tune:Mean Mary playing fast banjo
Today in History
Highlights of this day in history: Julius and Ethel Rosenberg convicted of Cold War espionage; Lt. William Calley, Jr. convicted in the Vietnam War's My Lai massacre; U.S. troops leave South Vietnam; Attorney Johnnie Cochran dies. (March 29)
Breakfast News & Blogs Below
Man charged over noose left on statue at Ole Miss

The Associated Press

A Georgia man has been indicted on federal civil rights charges connected to a noose being put on a statue of the student who integrated the University of Mississippi, the Justice Department said Friday.

The noose and a former Georgia flag that prominently featured the Confederate battle emblem were placed on the James Meredith statue on the Ole Miss campus in Oxford in February 2014. In 1962, Meredith had to be escorted by armed federal agents as he became the first black student admitted to the university under court order.

The Justice Department said in a news release Friday that Graeme Phillip Harris of Alpharetta, Georgia, had been indicted on one count of conspiracy to violate civil rights and one count of using a threat of force to intimidate African-American students because of their race or color. …
Bird flu kills 22,000 Minnesota turkeys and infects tens of thousands more

The Associated Press

An outbreak of a bird flu strain that's deadly to poultry deepened Saturday when state and federal officials confirmed a third Minnesota turkey farm has been infected, this time in one of the state's top poultry-producing counties.

The federal Animal and Plant Health Inspection Service said a commercial flock of 39,000 turkeys in Stearns County of central Minnesota has been infected with the highly pathogenic H5N2 strain of avian influenza, which also killed tens of thousands of turkeys at two other farms in Pope and Lac qui Parle counties of western Minnesota.

Saturday's announcement came one day after officials announced the outbreak at the Lac qui Parle County farm, where the virus quickly killed 22,000 of the 12-week-old turkeys in one barn. That farm must kill 44,000 birds in two other barns as a precaution to prevent the disease from spreading.
Senate Budget Action Fails to Repeal Tax Transparency Law

Sophia Har, Jubilee USA Network

WASHINGTON – Budget amendment SA 621, to repeal the Foreign Account Tax Compliance Act (FATCA), failed to reach the the US Senate floor for a vote on Friday. FATCA was originally passed in 2010 to prevent corrupt activities and Americans from evading taxes abroad. The law requires foreign financial institutions to disclose financial information or face penalties.

"It's an unpopular idea to overturn existing tax transparency laws in the Senate," said Eric LeCompte, executive director of the financial reform organization Jubilee USA Network, which generated thousands of phone calls into the Senate in support of FATCA. "The lack of support for repealing FATCA shows how important anti-corruption legislation is to Congress."

Countries and financial institutions that sign FATCA compliance agreements with the US government agree to automatically share certain tax information. To date, over 77,000 banks and 80 countries have signed such agreements. In 2013, G8 leaders pledged to crack down on tax avoidance and improve transparency by working toward a global version of FATCA. The G20 that year agreed to automatically exchange information by the end of 2015 and called such exchange "the new standard." In 2014, 47 countries agreed to a global standard of information exchange developed by the Organization for Economic Cooperation and Development. …
Industry Leaders Advocate Best Practices for Regulation, Labeling and Manufacturing of Medicinal Cannabis and Hemp Products

Americans for Safe Access

Groups convene in Washington, DC for third annual national medical cannabis conference March 27-31

WASHINGTON – The American Herbal Products Association (AHPA) Cannabis Committee, in coordination with Americans for Safe Access (ASA), and the Hemp Industries Association (HIA), announces the release of a joint statement advocating for implementation of best practices for the regulation of consumable, topical, and inhalant cannabis and hemp-derived products to ensure quality and consumer safety. These best practices were developed with the input of numerous industry experts and establish common language and defined terms for the transparent and accurate labeling of these products to support responsible commerce and informed use of the cannabis plant.

…

"This is an exciting time for the cannabis industry; tremendous progress has been made in the past few years and the industry will continue to offer these products in a safe and transparent way that is imperative to its future," McGuffin added. …
Something to Think about over Coffee Prozac:
A Wi-Fi Barbie Doll With the Soul of Siri

Natasha Singer, NYT

…This fall, Mattel plans to introduce Hello Barbie, a Wi-Fi enabled version of the iconic doll, which uses ToyTalk's system to analyze a child's speech and produce relevant responses.

"She's a huge character with an enormous back story," Mr. Jacob says of Barbie. "We hope that when she's ready, she will have thousands and thousands of things to say and you can speak to her for hours and hours."

…

"Is this going to be some creepy doll that records what is going on in your home without you knowing it?" asks Nicole A. Ozer, the director of technology and civil liberties at the American Civil Liberties Union of Northern California. "What is being recorded? How long is it being stored? Who is it being shared with?"…
Quick Quote
I'm so fast that last night I turned off the light switch in my hotel room and was in bed before the room was dark.

Muhammad Ali