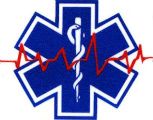 Welcome to the Stars Hollow Gazette's Health and Fitness News weekly diary. It will publish on Saturday afternoon and be open for discussion about health related issues including diet, exercise, health and health care issues, as well as, tips on what you can do when there is a medical emergency. Also an opportunity to share and exchange your favorite healthy recipes.
Questions are encouraged and I will answer to the best of my ability. If I can't, I will try to steer you in the right direction. Naturally, I cannot give individual medical advice for personal health issues. I can give you information about medical conditions and the current treatments available.
You can now find past Health and Fitness News diaries here and on the right hand side of the Front Page.
Follow us on Twitter @StarsHollowGzt
Mother's Day Brunch


Andrew Scrivani for The New York Times
Martha Rose Shulman offers these delicious crepes you can make in advance, and let the little ones put them together for your well deserved Mother's Day meal. If your better half is handy in the kitchen, suggest these other delicious recipes to celebrate the day.
Crepes With Raspberry-Cassis Sauce
These sophisticated crepes can be made ahead of time and reheated in a low-temperature oven.
Blueberry or Blackberry Compote with Yogurt or Ricotta

Blueberries don't need much in the way of sweetener yet this simple compote will transform a plain bowl of yogurt into a very nice breakfast.
An apple dish that can work on the breakfast table, as a side dish or even dessert.
Hard-boiled eggs make a perfect vehicle for pesto, which stands in for half the egg yolks in these savory deviled eggs.
Warnings/Alerts/Guidelines
Global Warning Over Dangerous Diet Drug

By Peter Russell, WebMD Health News
May 6, 2015 — The international police agency Interpol has issued a global alert about an illegal and potentially lethal drug used for dieting and bodybuilding.

The warning concerns "2,4-dinitrophenol" (DNP), a combination of compounds that increases body temperature and metabolic rate. Last month a British woman who'd taken pills containing DNP died. The drug also left a French man seriously ill.

DNP, which is also used as a raw material for explosives, is linked to other deaths too. It's highly toxic and causes side effects like hot, dry skin, excessive thirst, and an unusually fast heartbeat.

The drug is being sold on the Internet. It's usually sold in yellow powder or capsule form, but it's also available as a cream.

Back in the 1930s it was marketed as a weight loss drug.
General Medicine/Family Medical
Warfarin May Pose Greater Bleeding Risk for Obese

By Steven Reinberg, HealthDay
But exact reason why isn't known, experts say

May 8, 2015 (HealthDay News) — Obese patients taking the blood thinner warfarin appear to have almost twice the risk of severe stomach bleeding compared to their normal-weight counterparts, a new study suggests.

Why obese patients may be at greater risk for stomach bleeding isn't clear, according to the study.
Low Risk of Problems from Too Much Vitamin D

By Alan Mozes, HealthDay
Concerns about high calcium blood levels led to 10-year study

May 6, 2015 (HealthDay News) — The risk for developing vitamin D toxicity is rare, researchers have found.

With vitamin D supplementation on the rise, investigators set out to assess the odds of developing dangerously high blood calcium levels.

"The evidence is clear that vitamin D toxicity is one of the rarest medical conditions and is typically due to intentional or inadvertent intake of extremely high doses," Dr. Michael Holick wrote in an editorial in the May issue of the Mayo Clinic Proceedings. Holick, of Boston University School of Medicine, was not involved in the study.
Sleep Apnea Treatment May Help Lower Diabetes Risk

By Mary Elizabeth Dallas, HealthDay
Wearing CPAP device eight hours a night improved blood sugar levels in study

May 5, 2015 (HealthDay News) — Treating sleep apnea may help people with slightly elevated blood sugar levels lower their risk of developing diabetes, according to a new study.

"Assessment of sleep apnea should be considered in patients at high risk for diabetes and cardiovascular disease, since our study shows that treatment of sleep apnea can reduce these risks," the study's senior author, Dr. Esra Tasali, an assistant professor of medicine at the University of Chicago, said in a university news release.
Heart Drug Digoxin May Not Be Best for Some

By Steven Reinberg, HealthDay
Review found it was tied to early death risk in those with irregular heartbeat, heart failure

May 5, 2015 (HealthDay News) — Taking the heart drug digoxin may increase the risk of premature death in patients with an irregular heartbeat and in those suffering from heart failure, German researchers report.

In the review of published studies on the subject, patients treated with digoxin had a 21 percent increased risk of early death overall from any cause, compared with patients not taking the drug. Among patients with the irregular heart rhythm known as atrial fibrillation, researchers found a 29 percent greater risk of premature death, while the increased risk was 14 percent among heart failure patients.
Diabetes: A Little Extra Weight, Longer Survival?

By Steven Reinberg, HealthDay
But doctors stress that there isn't enough research yet back up that conclusion

May 4, 2015 (HealthDay News) — A controversial new study suggests that some extra weight may be linked to a longer life for people with type 2 diabetes.

Compared to underweight or normal-weight people with type 2 diabetes, those who were overweight but not obese were less likely to die over the 10-year study period, British researchers found.

But this isn't to say that folks with type 2 diabetes can safely fatten up, researchers said. The study only showed an association between extra weight and longer survival, and not a cause-and-effect link.
Can E-Cigarettes Help Smokers Quit? Experts Unsure

By Randy Dotinga, HealthDay
More and better data is needed, U.S. Preventive Services Task Force says

May 4, 2015 (HealthDay News) — An influential U.S. panel of experts says there's just not enough data to decide whether or not e-cigarettes can help smokers quit.

For now, the U.S. Preventive Services Task Force (USPSTF) recommends behavioral therapy and federally approved medications, such as nicotine replacement treatments, for most adults seeing to kick the smoking habit.

The exception: pregnant women. For them, the task force recommends behavioral therapy alone.
Seasonal Flu/Other Epidemics/Disasters
Ebola Survivors May Develop Eye Disease

By Robert Preidt, HealthDay
Traces of virus remained in doctor's eye long after it disappeared from his blood

May 7, 2015 (HealthDay News) — An American doctor who survived Ebola had traces of the virus in his eye fluid long after it was no longer present in his blood, his physicians say.

The finding suggests that other Ebola survivors should be monitored for possible Ebola-related eye problems, the doctors report in a new case study.
'Cruise Ship' Norovirus Bug Can Spread by Air

By Mary Elizabeth Dallas, HealthDay
Current containment strategies may need adjusting, research suggests

May 6, 2015 (HealthDay News) — Noroviruses — those notorious stomach bugs that have infected scores of people and ruined countless cruise ship vacations — can spread through the air and infect people several feet away, according to new research.

These findings suggest that current safety precautions implemented to control noroviruses may not be enough. The study also helps explain why outbreaks of the illness are difficult to contain, the researchers said.
'Good' Bacteria Might Fight Hospital Infection

By Amy Norton, HealthDay
Drinking safe strain of C. difficile seems to help prevent recurrence of its toxic cousin

May 5, 2015 (HealthDay News) — Researchers may have found a new way to combat a stubborn and potentially deadly gut infection: a friendly version of the culprit bacteria itself.

The infection, caused by the bug Clostridium difficile, is a common scourge in hospitals. And experts say the findings, published May 5 in the Journal of the American Medical Association, are important.

Toxic strains of C. difficile bacteria cause diarrhea, abdominal cramps and, in some cases, severe inflammation of the colon.
Women's Health
Women Hospitalized for Asthma More Often Than Men

By Mary Elizabeth Dallas, HealthDay
Female hormones, differences in health behaviors may play a role, researchers say

May 5, 2015 (HealthDay News) — After seeking medical treatment in the emergency room for an asthma attack, women are much more likely than men to need hospitalization, researchers report.

Scientists analyzed the likelihood that 2,000 patients treated in the ER for asthma would need to be admitted to the hospital. Although the men and women had similar risk factors for a flare-up of their condition, women were still 60 percent more likely to be hospitalized, according to the study, published May 5 in the Annals of Allergy, Asthma and Immunology.
Hiccups? Many Women Unaware of Stroke Symptoms

By Mary Elizabeth Dallas, HealthDay
Pregnancy, migraines and hormone therapy put women at increased risk, researchers say

May 6, 2015 (HealthDay News) — Stroke is the third leading cause of death in women, but many are unaware of warning signs and symptoms that are unique to females, a new study says.

Of 1,000 women surveyed, only one in 10 was aware that hiccups that occur with unusual chest pain is an early warning sign of stroke in women, said researchers from Ohio State University Wexner Medical Center, in Columbus.
Survival Odds Improving for Ovarian Cancer

By Kathleen Doheny, HealthDay
Women diagnosed today 50 percent less likely to die than they were in the 1970s, researchers say

May 7, 2015 (HealthDay News) — Women diagnosed with ovarian cancer, traditionally viewed as an aggressive killer, are much more likely to survive the disease than they were several decades ago, new research shows.

"Ovarian cancer, unfortunately, is associated with a very high death rate," said study author Dr. Jason Wright, a professor of obstetrics and gynecology at Columbia University College of Physicians and Surgeons in New York City.

But that seems to be changing, he said.
New Method May Spot Ovarian Cancer Earlier

By Kathleen Doheny, WebMD Health News
May 5, 2015 — A screening method that uses blood tests can detect twice as many cases of ovarian cancer as older testing methods, and that may lead to women getting diagnosed sooner, researchers say.

The new approach looks at how levels of a protein linked to the disease change over time in a woman's blood, they say.

The method uses a formula to interpret the changing levels of the "CA125" protein, says study researcher Usha Menon, MD, professor of gynecologic oncology at University College London.
Does Mom's Cellphone Startle the Fetus?

By Alan Mozes, HealthDay
Researchers say yes, but potential consequences are unclear

May 6, 2015 (HealthDay News) — The sounds emitted by cellphones carried by pregnant women may rattle the sleep-and-wake cycles of their fetuses, new research suggests.

The finding is based on a small study that tracked fetal reactions to repetitive cellphone and beeper use among more than two dozen resident physicians while they were pregnant.
Men's Health
Statins May Slow Prostate Cancer Progression

By Steven Reinberg, HealthDay
But more trials are needed to confirm benefits, experts say

May 7, 2015 (HealthDay News) — Statins, widely used to lower cholesterol levels, may also slow the progression of prostate cancer in patients receiving hormone therapy, a new study suggests.

Among 926 men undergoing hormone therapy for advanced prostate therapy, those taking statins saw significant benefits, researchers said. Their cancer remained stable for an average of 27.5 months before worsening, compared with an average of 17.4 months among men not taking statins.
Pediatric Health
Whooping Cough Vaccine Loses Strength Over Time

By Alan Mozes, HealthDay
Results help explain recent surge in cases

May 4, 2015 (HealthDay News) — A booster shot of the whooping cough vaccine that is given to preteens loses a large measure of effectiveness within a few years, new research reveals.

The U.S. Centers for Disease Control and Prevention investigation may help explain a recent surge in the number of Americans with whooping cough (pertussis).
Kids of Sleepwalking Parents Likely to Sleepwalk

By Randy Dotinga, HealthDay
Nighttime wandering passed down to as many as 60 percent of children, study finds

May 4, 2015 (HealthDay News) — More than 60 percent of children with two sleepwalking parents go on to develop the condition themselves, new research shows.

"These findings point to a strong genetic influence on sleepwalking and, to a lesser degree, sleep terrors," the Canadian study authors wrote. "Parents who have been sleepwalkers in the past, particularly in cases where both parents have been sleepwalkers, can expect their children to sleepwalk and thus should prepare adequately."
Measles May Weaken Immune System for Up to 3 Years

By Dennis Thompson, HealthDay
Findings highlight importance of measles vaccine for preventing damaging infection, doctors say

May 7, 2015 (HealthDay News) — New research suggests that children who survive a measles infection remain vulnerable to other potentially deadly infections for as long as two or three years after the measles infection.

The finding is yet another reason for children to get vaccinated against measles, the researchers said.

A measles infection appears to wipe out the memory cells of a person's immune system, which the body uses to recall how to fight off all the bad bugs encountered day-to-day, said study lead author Michael Mina, a postdoctoral infectious disease researcher at Princeton University.
Nutrition/Diet/Fitness
Healthy Eating May Shield the Aging Brain

By Amy Norton, HealthDay
Study found those who ate most fruits, veggies, fish were least likely to show thinking declines over 5 years

May 6, 2015 (HealthDay News) — People who eat plenty of fruits and veggies may preserve more of their memory and thinking skills as they grow old, a new large study suggests.

The findings, published online May 6 in the journal Neurology, add to a growing body of evidence linking healthy eating habits to a lower risk of dementia.

Researchers found that among nearly 28,000 older adults from 40 countries, those who scored in the top 20 percent on a "healthy eating" scale were less likely to show declines in memory, attention and other mental skills over the next five years.
Vitamin D Supplements Might Help Some Lose Weight

By Robert Preidt, HealthDay
Italian study suggests that daily pill may boost dieting efforts in those already low in the nutrient

May 8, 2015 (HealthDay News) — For obese Americans who are low on vitamin D, taking a supplement of the nutrient might help them lose weight, a new study suggests.

According to an Italian team, led by Luisella Vigna of the University of Milan, prior research has shown that vitamin D deficiency is associated with a higher risk of obesity and obesity-related complications.

However, studies on the use of vitamin Dsupplements to curb obesity have so far been inconclusive, the team said.
This Diet May Be Dangerous With Heart Disease Risk

By Steven Reinberg, HealthDay
Weight gain, early death noted in study of older adults

May 8, 2015 (HealthDay News) — A high-protein diet may backfire for people at risk for heart disease — increasing the likelihood of weight gain and early death, a new study suggests.

Replacing carbohydrates and fats with protein is touted as a quick way to weight loss. But this long-term Spanish study of older adults found these high-protein diets — think Atkins and South Beach, for example — may be harmful.
Biking, Walking to Work Can Help Shed Pounds

By Robert Preidt, HealthDay
U.K. study found a switch away from cars helped folks with 30-minute commutes drop 15 lbs in 2 years

May 8, 2015 (HealthDay News) — Leaving your car at home and cycling, walking or using public transit to get to work could help you lose weight, according to a new study.

The research included 4,000 British people who were surveyed three times between 2004 and 2007, about their usual way of traveling to and from work. The study participants also provided details on their height and weight.
Higher Altitude May Lead to Lower Weight

By Robert Preidt, HealthDay
Living at least 1,500 feet above sea level tied to reduced risk of being to heavy

May 7, 2015 (HealthDay News) — People who live at higher altitudes are less likely to become overweight or obese, a new study suggests.

The research included more than 9,300 Spanish university graduates who were not overweight or obese at the start of the study. They were divided into three groups based on their homes' altitude: below 407 feet (low); 407 to 1496 feet (medium); and above 1496 feet (high).

Over a median follow-up of 8.5 years, nearly 2,100 of the participants became overweight or obese. After accounting for other factors, such as diet and physical activity, the researchers concluded that study participants who lived at high altitudes were 13 percent less likely to become overweight or obese than those who lived at low altitudes.
When You Eat, Not Just What, May Impact Health

By Brenda Goodman, MA, WebMD Health News
May 7, 2015 — Watching when you eat, without necessarily changing what or how much, may yield big health benefits, including weight loss.

Although more research is needed, intriguing new findings in people and mice suggest that eating within a strict 8- to 12-hour time frame each day changes metabolism at the genetic level, lowering blood sugar and body weight, even without cutting calories.

Scientists think the changes may be powerful enough to lower the risks for cancer, heart disease, dementia, and diabetes.
Probiotics May Ease Hay Fever Symptoms

By Peter Russell, WebMD Health News
May 7, 2015 — The so-called "friendly bacteria" known as probiotics may help take some of the misery out of hay fever, or seasonal allergies, according to a new review of studies. But the doctors who did the review say more research is needed before they'd be able to recommend probiotics as a treatment option.

Some scientists think the rise in allergies may be caused by a lack of bacteria in the gut due to cleaner living conditions. Living in a super-clean environment that doesn't put you in contact often enough with microscopic living things called microbes might make your immune systems go haywire when it has to deal with harmless allergens, their theory goes.