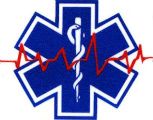 Welcome to the Stars Hollow Gazette's Health and Fitness News weekly diary. It will publish on Saturday afternoon and be open for discussion about health related issues including diet, exercise, health and health care issues, as well as, tips on what you can do when there is a medical emergency. Also an opportunity to share and exchange your favorite healthy recipes.
Questions are encouraged and I will answer to the best of my ability. If I can't, I will try to steer you in the right direction. Naturally, I cannot give individual medical advice for personal health issues. I can give you information about medical conditions and the current treatments available.
You can now find past Health and Fitness News diaries here and on the right hand side of the Front Page.
Follow us on Twitter @StarsHollowGzt
A Better Way to Serve Eggs
If you avoid eggs because you think they're bad for you, you should reconsider. It was never clear that dietary cholesterol had a significant impact on heart health; saturated fat in the diet is thought to be a bigger culprit (how big is also a matter of dispute these days). The government's new dietary guidelines acknowledge as much, advising that eating an egg every day will not affect blood cholesterol or cardiovascular health.
Onion and Thyme Frittata
Frittata With Grated Zucchini, Goat Cheese and Dill
Ricotta and Spinach Frittata With Mint
Carrot and Leek Frittata With Tarragon
Spinach and Red Pepper Frittata
Warnings/Alerts/Guidelines
FDA Ready to Lift Ban on Blood Donation by Gay Men

By Dennis Thompson, HealthDay
Studies from other countries show such donations wouldn't compromise blood supply, health officials say

May 12, 2015 (HealthDay News) — Gay and bisexual men who have abstained from sex for one year would be allowed to donate blood in the United States, under a new federal policy unveiled Tuesday.

The U.S. Food and Drug Administration announced its intentions in a draft guidance that was first proposed in December. The agency said it would collect public comments on the proposal for 60 days before issuing final rules.
Consumer Reports Recommends 15 of 34 Sunscreens

By Kathleen Doheny, WebMD Health News
Nearly a third of sunscreens tested by Consumer Reports fell short of the promised SPF protection, missing the mark by anywhere from 16% to 70%, according to the organization's annual sunscreen report.

The report also expressed concerns about so-called "natural" sunscreens and claims of broad-spectrum protection against both UVB and UVA rays.

Fifteen of 34 sunscreens tested earned a spot on the "recommended" list.
General Medicine/Family Medical
Botox Eases Overactive Bladder, 2 Studies Find

By Alan Mozes, HealthDay
May 15, 2015 (HealthDay News) — Although Botox has long been used to smooth aging skin, new research finds that the muscle relaxant is also a useful treatment for urinary incontinence.

With the condition, an overactive bladder contracts too often or without warning, leading to the constant urge to urinate and/or bladder leakage. But two studies, slated to be presented Friday at the American Urological Association annual meeting in New Orleans, offer evidence that injecting Botox directly into the bladder muscle may be an effective and safe way to treat the problem.
This Boosts Survival With Implanted Defibrillators

By Steven Reinberg, HealthDay
May 15, 2015 (HealthDay News) — A new study of nearly 100,000 people with implantable cardioverter-defibrillators found that more physical activity was tied to living longer.

Implantable cardioverter-defibrillators (ICDs) are battery-powered devices implanted in patients whose hearts cannot maintain a normal rhythm. The devices keep the heart beating normally and can provide a shock to return the heart to a normal rhythm when needed.
Sleep Amount May Up Stroke Risk for Some

By Maureen Salamon, HealthDay
Researchers find odds about 80 percent higher among people with insufficient shuteye

May 15, 2015 (HealthDay News) — People with high blood pressure who sleep less than five hours or more than eight hours each night may have significantly higher odds of a stroke, new research suggests.

Analyzing data from more than 200,000 U.S. residents with high blood pressure, scientists determined that "insufficient" sleepers logging less than five hours of shuteye each night had an 83 percent increased risk of stroke compared to "healthy" sleepers who got seven to eight hours of sleep.
Botox Lowers AFib Risk After Cardiac Surgery?

By Alan Mozes, HealthDay
Preliminary trial found the drug effective against potentially fatal atrial fibrillation

May 14, 2015 (HealthDay News) — Botox, the toxin-turned-drug therapy best known for its wrinkle-reducing properties, shows potential for preventing dangerous heart rhythms in patients who undergo invasive heart surgery, a small, preliminary study found.

At issue is the risk for atrial fibrillation — a potentially fatal irregular beating of the heart — in patients who undergo coronary artery bypass graft, the most common form of open-heart surgery in the United States, the study authors said.
Supplement Linked to Reduction in Skin Cancer Risk

By Dennis Thompson, HealthDay
Preliminary Australian study saw association between nicotinamide and lower rates

May 13, 2015 (HealthDay News) — A cheap and easily available vitamin supplement appears to reduce a person's risk of skin cancer, new research contends.

A form of vitamin B3 called nicotinamide is linked to a reduction of non-melanoma skin cancers by 23 percent when taken twice daily, according to Australian researchers.
Money May Convince Smokers to Quit

By Steven Reinberg, HealthDay
Study found financial incentives were better alternative than free counseling, cessation aids

May 13, 2015 (HealthDay News) — Paying smokers to quit seems to work better than offering them free counseling and nicotine replacement therapy, new research suggests.

"Roughly 18 percent of Americans smoke regularly — a percentage that hasn't changed in more than a decade despite the proliferation of new therapies. We desperately need new interventions, and this study shows that financial incentives are likely as good, if not better, than other available interventions," said lead author Dr. Scott Halpern, an assistant professor of medicine, epidemiology, medical ethics and health policy at the Perelman School of Medicine at the University of Pennsylvania.
Hand-Grip Strength May Provide Heart Health Clues

By Robert Preidt, HealthDay
Researchers found decrease was linked to higher risk of heart attack, stroke and premature death

May 13, 2015 (HealthDay News) — Testing hand-grip strength could be a cheap and simple way of identifying people at increased risk for heart attack, stroke and premature death, according to a new study.

Researchers looked at nearly 140,000 adults who underwent grip-strength tests. The participants were aged 35 to 70, and they were from 17 countries. Their health was followed for an average of four years.

Every 11-pound decrease in grip strength was associated with a 16 percent increased risk of death from any cause, the investigators found.
Some May Be 'Hardwired' for Quit-Smoking Success

By Robert Preidt, HealthDay
Finding could provide new target for cessation treatments, researchers say

May 13, 2015 (HealthDay News) — The brains of smokers who manage to quit may be "hardwired" for success, a new study suggests.

The study included 85 smokers who underwent MRI scans of their brains one month before they tried to stop smoking. All of the participants stopped smoking and were followed for 10 weeks. During that time, 41 of them started smoking again.
Quitting Smoking Improves Angioplasty Outcome

By Robert Preidt, HealthDay
Patients report less chest pain, better quality of life after heart procedure

May 12, 2015 (HealthDay News) — Patients who quit smoking when they have angioplasty — a heart blood vessel-opening procedure — have better outcomes, a new study finds.

Quitting smoking was associated with less chest pain and better quality of life, researchers reported.
Insomniacs May Be More Sensitive to Pain

By Mary Elizabeth Dallas, HealthDay
Tolerance dips based on frequency, severity of sleep disorder, researchers say

May 12, 2015 (HealthDay News) — People with insomnia or poor sleep quality may be less tolerant of pain, new research suggests.

The more frequent and severe the insomnia, the greater the sensitivity to pain, the Norwegian study showed. Additionally, the researchers noted that people with insomnia who also suffer from chronic pain have an even lower threshold for physical discomfort.
Parkinson's Protein May Spur Immune Response

By Robert Preidt, HealthDay
Researchers say more work needs to be done to understand findings

May 12, 2015 (HealthDay News) — A protein known to accumulate in Parkinson's disease and other degenerative brain disorders activates the brain's immune defenses, researchers say.

The protein is called a-synuclein. The researchers noted that diseases such as Parkinson's and Lewy body dementia are characterized by the abnormal accumulation of this protein. The immune response appears to increase inflammation.
Environmental Concerns and Cost of Asthma Inhalers

By Dennis Thompson, HealthDay
Price of 'rescue' medication nearly doubled, researchers say

May 11, 2015 (HealthDay News) — Federal action to protect the ozone layer has resulted in a dramatic increase in the cost of asthma inhalers in recent years, according to a new study.

In 2008, the U.S. Food and Drug Administration banned asthma inhalers containing chlorofluorocarbons (CFCs), substances that contribute to the depletion of ozone in the upper atmosphere.
Many Under 50 Living With Cold Sore Virus

By Randy Dotinga, HealthDay
American Academy of Dermatology offers advice for treating and preventing spread

May 9, 2015 (HealthDay News) — More than half of Americans aged 14 to 49 carry the virus that causes cold sores — those small blisters around the mouth that may come and go, according to the American Academy of Dermatology (AAD).

"Cold sores may appear just once in a person's lifetime or return again and again," said Dr. Bruce Brod, a clinical professor of dermatology at the University of Pennsylvania, Perelman School of Medicine in Philadelphia, in an AAD news release. Cold sores are caused by a virus that stays in the body, even when there are no active cold sores, according to the AAD.
Seasonal Flu/Other Epidemics/Disasters
Antibiotic-Resistant Typhoid Spreading Abroad

By Dennis Thompson, HealthDay
Areas lacking clean water, effective sanitation most at risk, experts say

May 11, 2015 (HealthDay News) — An antibiotic-resistant strain of the bacteria that causes typhoid fever has spread to many countries and reached epidemic levels in Africa, a new study warns.

The strain, H58, emerged in South Asia between 25 and 30 years ago and has slowly grown to become one of the predominant forms of the bacteria Salmonella Typhi, said study author Vanessa Wong, a microbiologist at the University of Cambridge in England.
Liberia Declared Free of Ebola

WebMD News from HealthDay
May 9, 2015 — The West African country of Liberia is officially free of Ebola, World Health Organization officials announced Saturday.

There have been no new cases reported in 42 days, which is the equivalent of two incubation periods for the devastating disease, health officials said.

Still, the damage wrought by the worst Ebola outbreak in history leaves ""a scar on the conscience of the world," Liberian President Ellen Johnson Sirleaf told the Associated Press on Saturday.
U.S. Making Headway Against Salmonella, E. coli

By Steven Reinberg, HealthDay
But other types of food-borne bacteria, including Campylobacter and Vibrio, are on the rise

May 14, 2015 (HealthDay News) — Contaminated food sickens millions of Americans each year, but the types of bacteria causing the majority of illnesses have changed in recent years, health officials said Thursday.

The incidence of reported infections with E. coli O157 and a common strain of Salmonella bacteria decreased by about one-third in 2014 compared to 2006-2008. But, while those infections decreased, infections with other types of Salmonella, Campylobacter and Vibrio were on the rise, according to experts from the U.S. Centers for Disease Control and Prevention.
Stomach Bug Tied to Swimming in Contaminated Lake

By Robert Preidt, HealthDay
Safe hygiene practices can prevent norovirus outbreaks, CDC says

May 14, 2015 (HealthDay News) — An outbreak of gastrointestinal illness that was traced back to an Oregon lake has led U.S. health officials to issue guidelines on swimming hygiene.

Seventy people who swam at a lake near Portland last July were sickened by norovirus — commonly known as the "cruise ship bug" because of shipboard outbreaks, according to a report from the U.S. Centers for Disease Control and Prevention. More than half of those sickened in the Oregon outbreak were children aged 4 to 10 years.
Women's Health
Early Menopause Tied to Lower Risk of AFib

By Amy Norton, HealthDay
May 15, 2015 (HealthDay News) — Women who go through menopause at a relatively young age may have a slightly lower risk of developing a common heart rhythm disturbance, new research suggests.

The study, of nearly 18,000 middle-aged and older U.S. women, found that those who'd gone through menopause before age 44 were 17 percent less likely to have atrial fibrillation.
Weight Loss Surgery and Women's Osteoporosis Risk

By Lisa Nainggolan, WebMD Health News
May 12, 2015 — Women who get weight loss surgery have a higher risk of thinning bones (osteoporosis) and fractures over time, according to a new analysis of a Swedish obesity study.

The findings don't seem to apply to men, the researchers say. They presented their analysis at the 2015 European Congress on Obesity.

Women in the study had one of three types of weight loss surgery. An early review shows those who got a gastric bypass operation had the highest risk of fractures and osteoporosis.
MRI Might Predict Breast Cancer Risk in Some Women

By Amy Norton, HealthDay
Finding suggests scans may have value beyond detection

May 12, 2015 (HealthDay News) — Women at high risk of breast cancer often have routine MRI scans to try to detect any tumors early. Now a new study hints the scans might also predict which women are most likely to develop cancer in the near future.

Researchers found that among high-risk women who had MRI screening, those with a particular feature in the scans — namely, areas of background breast tissue that appear white — were nine times more likely to develop breast cancer over the next couple of years.

The findings, published online May 12 in Radiology, suggest that MRIs could have value beyond detecting breast cancer.
Men's Health
Early Chemo and Advanced Prostate Cancer Survival

By Dennis Thompson, HealthDay

Study found combination with hormone therapy extended life by almost a year

May 14, 2015 (HealthDay News) — Starting the chemotherapy drug docetaxel at the same time as hormone therapy can improve survival for men with newly diagnosed, advanced prostate cancer, British researchers say.

Currently, chemotherapy is generally given after hormone therapy stops working. But the new study found that when the two therapies were paired at the start of treatment, patients lived an average of 10 months longer.
Men Should Be Screened for Osteoporosis, Too

By Robert Preidt, HealthDay
Study found males less likely to have their bone density checked, but suffered worse outcomes

May 15, 2015 (HealthDay News) — Men are far less likely than women to be screened for osteoporosis, even though they are more likely to suffer worse consequences from the bone-thinning condition, a new study finds.

Up to 2 million American men have osteoporosis, and another 8 million to 13 million men have low bone density, a precursor to osteoporosis, the researchers said.
This Prostate Cancer Treatment May Impair Thinking

By Steven Reinberg, HealthDay
Men with a particular gene mutation suffered most, study finds

May 12, 2015 (HealthDay News) — Men undergoing hormone therapy to treat prostate cancer may experience impaired mental function within the first six months that persists for at least a year, a new study suggests.

Moreover, the risk of memory, learning and concentration problems associated with hormone therapy was greatest for men with a particular gene mutation, researchers from the University of South Florida in Tampa found.

Hormone therapy is used to lower the level of testosterone, thus preventing growth of prostate cancer cells.
Pediatric Health
CDC: 1 in 10 Children Diagnosed With ADHD

By Tara Haelle, HealthDay
Numbers remain unchanged since 2007; boys still twice as likely to have the condition as girls

May 14, 2015 (HealthDay News) — One in 10 children and teens has been diagnosed with attention deficit hyperactivity disorder (ADHD), according to a new government report.

That number has remained relatively steady since 2007, according to government estimates.

The U.S. Centers for Disease Control and Prevention report offers a snapshot of how many children and teens currently have ADHD. However, it's tough to draw conclusions from this data about the reasons for the findings, said lead author Patricia Pastor, a researcher in the CDC's Office of Analysis and Epidemiology.
Learning Daily Skills Prepares Kids With Autism for Adult Life

By Alan Mozes, HealthDay
Those who can clean house and make meals more likely to be employed, study says

May 14, 2015 (HealthDay News) — Adults with autism have a better chance of finding and keeping a job if they can effectively perform basic daily tasks, such as bathing, brushing their teeth, cleaning and preparing meals, new research reveals.

Investigators found that having strong self-care skills appears to be a more important predictor of employment success than an individual's intellect or symptom severity.
Girls With Autism Fare Worse Than Boys: Study

By Maureen Salamon, HealthDay
Though they are far less likely to to be diagnosed with the disorder, their behavioral differences are worse

May 13, 2015 (HealthDay News) — While girls are far less likely than boys to be diagnosed with autism, girls with the developmental disorder show more impairments compared to their healthy female peers than comparable sets of boys do, new research suggests.

Scientists from the University of California Davis MIND Institute contend that girls with autism may suffer from greater social deficits than boys with the condition, which is characterized by problems with emotional and communication skills.
HPV Shot for Girls May Help Prevent Male Cancer

By Randy Dotinga, HealthDay
But, while they remain at risk of infection, immunizing boys may not be cost-effective, study says

May 12, 2015 (HealthDay News) — Males benefit indirectly when girls are immunized against the sexually transmitted human papillomavirus (HPV), according to a new Dutch study.

However, males still have a risk of developing HPV-related cancers, the study authors said.

And while giving the vaccine to boys would further reduce the burden of later HPV infection in men, it may not be cost-effective because hundreds of boys would need to be vaccinated to prevent one case of cancer from HPV, the researchers found.
Autism May Differ in Brains of Boys and Girls

By Alan Mozes, HealthDay
Finding might lead to improvements in how disorder is diagnosed, treated based on sex, researcher says

May 13, 2015 (HealthDay News) — A new imaging study of preschoolers has seemingly identified gender differences in the way autism may manifest itself in the brain.

"This research adds to a growing body of evidence that there are differences between boys and girls with autism," said study lead author Christine Wu Nordahl.

"This is not surprising given that there are so many more males with autism than females," said Nordahl, an assistant professor in the department of psychiatry and behavioral sciences at the University of California, Davis MIND Institute.
They Overcame Childhood Cancer, But Now Obesity?

By Robert Preidt, HealthDay
Certain treatments linked to later weight gain, study finds

May 11, 2015 (HealthDay News) — Certain treatments may increase a childhood cancer survivor's risk of obesity later in life, a new study says.

"The ability to identify patients at increased risk may guide selection of therapeutic protocols that will maximize treatment outcomes while simultaneously minimizing the risk of long-term complications among children diagnosed with cancer," said study co-leader Kirsten Ness, of St. Jude Children's Research Hospital in Memphis
Mental Health
Even Treated Depression May Raise Stroke Risk

By Steven Reinberg, HealthDay
Odds of a brain attack remained elevated after mental health symptoms improved, study finds

May 13, 2015 (HealthDay News) — Depression in older adults appears to significantly increase the risk of a stroke, even after depression symptoms have gotten better, a new study suggests.

The researchers found that people who had severe symptoms of depression were more than twice as likely to have a stroke as those with no symptoms. People who had symptoms at the first interview, but had gotten better by the second interview still had a 66 percent higher stroke risk, the study authors said.
Medical Marijuana Pill Falls Short: Dementia Study

By Amy Norton, HealthDay
Researchers had hoped to ease anxiety, agitation and wandering

May 13, 2015 (HealthDay News) — So-called medical marijuana pills may not ease the common behavioral symptoms that affect people with dementia, a small study suggests.

In a trial of 50 dementia patients, researchers found that pills containing the main active ingredient in marijuana were no better than placebo pills in easing agitation, aggression and wandering.
Nutrition/Diet/Fitness
Your Plate May Hold the Key to Alzheimer's

By Sonya Collins, WebMD Health News
May 13, 2015 — Healthy eating can help you stay at an ideal weight and stave off diabetes and heart disease. Now, there's more and more evidence that a heart-healthy diet is also a brain-healthy diet — and it may even prevent or slow dementia, which includes Alzheimer's disease.

Recent studies show that people with the healthiest eating habits have lower risks for those problems and a decline in thinking skills. Some suggest that people who already have a mild decline in thinking abilities – which can be a forerunner to dementia — might slow or stop its progress through good nutrition.
'Thrifty' Metabolism Might Sabotage Weight Loss

By Robert Preidt, HealthDay
Study results appear to confirm common belief

May 11, 2015 (HealthDay News) — A new study confirms what many frustrated dieters already suspect: Your metabolism might make it tougher for you to lose weight than others.

"The results corroborate the idea that some people who are obese may have to work harder to lose weight due to metabolic differences," said lead author Dr. Martin Reinhardt, a postdoctoral fellow at the Phoenix Epidemiology and Clinical Research Branch of the U.S. National Institute of Diabetes and Digestive and Kidney Diseases.

"But biology is not destiny. Balanced diet and regular physical activity over a long period can be very effective for weight loss," he added in an institute news release.
Study Links Celiac Disease to Nerve Damage

By Robert Preidt, HealthDay
Researchers suggest screening people with gluten sensitivity

May 11, 2015 (HealthDay News) — People with the digestive disorder celiac disease are at increased risk for nerve damage, a new study suggests.

Swedish researchers looked at more than 28,000 people with celiac disease and a "control" group of more than 139,000 without the disorder. The researchers found that those with celiac disease were 2.5 times more likely to be diagnosed with nerve damage, medically known as neuropathy.