Welcome to The Breakfast Club! We're a disorganized group of rebel lefties who hang out and chat if and when we're not too hungover we've been bailed out we're not too exhausted from last night's (CENSORED) the caffeine kicks in. Join us every weekday morning at 9am (ET) and weekend morning at 10:30am (ET) to talk about current news and our boring lives and to make fun of LaEscapee! If we are ever running late, it's PhilJD's fault.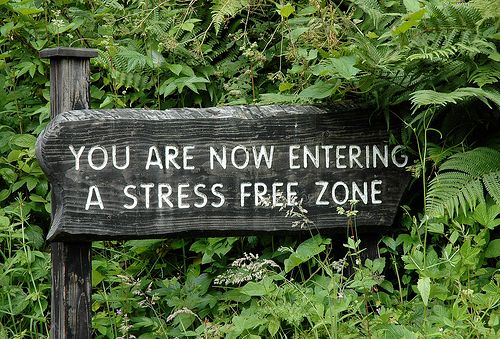 This Day in History
President Richard Nixon announces his breakthrough trip to China; Fashion designer Gianni Versace slain; Aerospace giant Boeing founded; Dutch painter Rembrandt born.
Breakfast Tunes
Something to Think about over Coffee Prozac
The world is a book, and those who do not travel read only a page.
Breakfast News
Make-or-break moment as Greek MPs prepare to vote on austerity proposals
Alexis Tsipras, the Greek prime minister, is preparing for a make-or-break parliamentary vote over the austerity measures Athens must take in exchange for a fresh bailout from its eurozone partners.

Just hours before the vote, Tsipras suffered a blow with the loss of a key minister, Nadia Valavani. The deputy finance minister resigned, saying it was "impossible" for her to keep serving in the Tsipras government given the austerity measures he had agreed to. She warned the nation faced a "crushing" capitulation at the hands of its creditors in Brussels.

Tsipras must keep the number of rebels within his own party below 40, in order to pass the measures required as part of the controversial rescue package agreed after marathon talks over the weekend.
Pluto: New Horizons probe makes contact with Earth
Nasa's New Horizons spacecraft has made contact with Earth, confirming its successful flypast of Pluto, after a journey to the far reaches of the solar system that has taken nine-and-a-half years and 3 billion miles (4.88bn km).

At precisely 8.52.37pm Eastern US time, the probe "phoned home" to mission control in Maryland, 13 hours after it flew within 7,750 miles (12,472km) of Pluto.

Scientists greeted the news of its safe passage with cheers and tears, calling it a historic day for space exploration.
ExxonMobil gave millions to climate-denying lawmakers despite pledge
ExxonMobil gave more than $2.3m to members of Congress and a corporate lobbying group that deny climate change and block efforts to fight climate change – eight years after pledging to stop its funding of climate denial, the Guardian has learned. [..]

Exxon channeled about $30m to researchers and activist groups promoting disinformation about global warming over the years, according to a tally kept by the campaign group Greenpeace. But the oil company pledged to stop such funding in 2007, in response to pressure from shareholder activists.
Operation Jade Helm: why conspiracy theorists fear the US is invading Texas
Jade Helm 15 is a US military training exercise taking place across seven states.

Starting on 15 July and running to 15 September, 1,200 troops will perform drills that could be used in warfare, including covert surveillance. The exercises will take place across private and public land, in states across the south-west.

The problem with all this is that there are some people out there who think Jade Helm 15 isn't a training exercise at all. Who believe it is something far more sinister. Who believe it is nothing less than a full-blown invasion and occupation of Texas, Arizona, and the other states where the exercises will take place.
Polish cow Matylda captured after two years on the run
The cow that escaped from her Polish farm two years ago and lived a free range life in a nearby forest has finally been caught.

Owner Leszek Zasada spoke about his adventure with the brown cow in a story broadcast Tuesday by the all-news station TVN24.

He said Matylda escaped in 2013 from his farm in Zloty Stok, in Western Poland, the day after he brought her home.
—–
Must Read Blog Posts
Iran, P5+1 Reach Historic Final Agreement, Frustrating Opponents Who Push for War Jim White, emptywheel
Greece: Trouble Ahead, Trouble Behind, And you Know That Notion Just Crossed My Mind Frederick Leatherman, FDL
Beware the FISCR Fast-Track Marcy Wheeler, emptywheel
Laura Poitras Sues US Government To Find Out Why She Was Detained Every Time She Flew Mike Masnick, Techdirt
—–
—–