Welcome to The Breakfast Club! We're a disorganized group of rebel lefties who hang out and chat if and when we're not too hungover we've been bailed out we're not too exhausted from last night's (CENSORED) the caffeine kicks in. Join us every weekday morning at 9am (ET) and weekend morning at 10:30am (ET) to talk about current news and our boring lives and to make fun of LaEscapee! If we are ever running late, it's PhilJD's fault.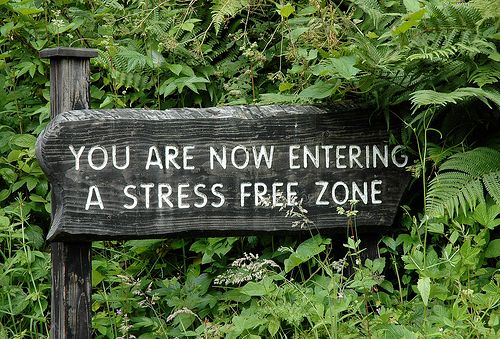 This Day in History
A key ruling during the Watergate scandal; Nixon and Khrushchev hold a 'kitchen debate' during the Cold War; Brigham Young and Mormon followers arrive in present-day Utah; Apollo 11's crew returns home.
Breakfast Tunes
Something to Think about over Coffee Prozac
There is a longing among all people and creatures to have a sense of purpose and worth. To satisfy that common longing in all of us we must respect each other.
Breakfast News
Greece braces for troika creditors' return to Athens
Greece is bracing for the return to Athens of officials representing the reviled "troika" of creditors as the debt-stricken country prepares to start negotiations for a third bailout.

Mission chiefs with the EU, European Central Bank and International Monetary Fund fly into the Greek capital on Friday for talks on a proposed €86bn (£60bn) bailout, the third emergency funding programme for Athens since 2010.

The return of the triumvirate, a day after internationally mandated reforms were pushed through the parliament by MPs, marks a personal defeat for the prime minister, Alexis Tsipras, who had pledged never to allow the auditors to step foot in Greece again.

How Greeks will react remains unclear, with much depending on media coverage.
Three dead in Louisiana movie theater shooting
A gunman opened fire at a movie theater in Lousiana on Thursday night, killing at least two people and injuring at least seven others before shooting himself, officials said.

The shooting took place at the Grand Theatre in the city of Lafayette, said Clay Henry, vice president of operations for Acadian Ambulance.

Lafayette Police Chief Jim Craft said the initial call came in at 7:30 p.m. and that in less than a minute, offiers were at the theater. Two people were dead, and the gunman died from a self-inflicted shot, he said.

The gunman, a 58-year-old "lone white male," fired his weapon "numerous times" before shooting himself, Craft said at a press conference.
Drought-Ravaged West Erupts In Dangerous Wildfires
Firefighters on Thursday braced for a fresh run by a wildfire that sent tourists fleeing from hotels and campgrounds in Montana's Glacier National Park, while a blaze threatening hundreds of homes in Northern California shot flames 100 feet in the air.

Both states are ravaged by drought, and rising temperatures and strengthening winds greeted newly arrived crews taking aim at the blaze in the Northern Rocky Mountains. It has burned more than 6 square miles along the eastern side of the Montana park during prime tourist season, when lodges and inns have been booked for months.
Anthrax shipment from Pentagon the result of 'a massive institutional failure'
A US Department of Defense review into the incident that led to live anthrax being sent to more than 80 laboratories in seven countries has found a "systemic … lack of specific standards" in the preparation and transport of weaponized pathogens.

"By any measure, this was a massive institutional failure with a potentially deadly biotoxin," deputy secretary of defense Bob Work said in a press conference on Thursday.

The review pointed to "knowledge gaps" in the effectiveness of protocols used to render live spores inert for testing, and said that all the laboratories investigated "relied more on historical practices than validating the processes used".
US navy seizes submarine with seven tonnes of cocaine on board
US authorities have seized a submarine-like vessel loaded with more than eight tonnes of cocaine off the coast of El Salvador.

US Navy, Customs and Border Protection and Coast Guard personnel took part in the operation last Saturday.

The semi-submersible vessel was tracked in international waters off the El Salvador coast by US aircraft. It was intercepted by the Coast Guard after a speedboat began to approach.
Julian Assange: Ecuador and Sweden in tense standoff over interview
Ecuador and Sweden are in a tense diplomatic standoff over arrangements for Swedish prosecutors to interview Julian Assange in Ecuador's embassy in London, weeks before the statute of limitations on most of the sexual assault allegations against him are due to expire under Swedish law.

More than three years after the WikiLeaks founder sought asylum inside Ecuador's small, west London embassy, Sweden said its prosecutors were now ready to travel to interview him there, and that Ecuador was blocking progress by insisting the two countries must agree terms before it will allow the Swedes access.

Quito insists it is a requirement of Ecuadorean law that the two countries draw up a formal agreement before prosecutors can enter – which it argues could be a quick and straightforward process – and says that despite its repeated appeals to break the deadlock, the Swedes have left it to the very last minute to act.
NASA finds 'Earth's bigger, older cousin'
NASA said Thursday that its Kepler spacecraft has spotted "Earth's bigger, older cousin": the first nearly Earth-size planet to be found in the habitable zone of a star similar to our own.

Though NASA can't say for sure whether the planet is rocky like ours or has water and air, it's the closest match yet found.
There may or may not be a lion on the loose on the streets of Milwaukee
Police in Milwaukee are preparing to slaughter a lion that may or may not be on the loose.

Two dozen people have called the Milwaukee police department in the last three days to report that they have seen a lion stalking the city's streets.

But so far, the animal has avoided the clutches of police, who said in a statement that they have "investigated each call and have not found a lion or any animal resembling a lion".
—–
Must Read Blog Posts
The Eurasian Big Bang: How China and Russia Are Running Rings Around Washington CTuttle, FDL
Pentagon Threatens to Revoke Security Clearance of Navy Nurse Who Refused to Force-Feed Guantanamo Prisoners Kevin Gosztola, FDL
Jeb Bush Wants To Phase Out Medicare John Amato, Crooks and Liars
State Officials Try to Hide Their Private Equity Oversight Failures by Asking the SEC to Exceed Its Authority Yves Smith, naked capitalism
"If you don't want to get shot, just do what I tell you": American cops are on a dangerous power trip Heather Digby Parton, Salon
Barney Frank unloads on pro-Sanders progressives: Says they're only helping GOP win Sophia Tesfaye, Salon
Agents of a Foreign Power Tom Levenson, Balloon Juice
Google Giving Away Some Of Its Patents To Startups To Help Protect Startups From Trolls Mike Masnick, Techdirt
Judge Says Government Can Continue To Refuse To Acknowledge Certain Drone Strike Documents Tim Cushing, Techdirt
—–
Your Moment of Zen
—–