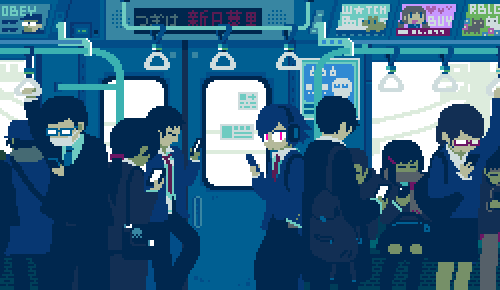 Feast your eyes on yet more adorable 8-bit GIFs depicting daily life in Japan

evie lund

A while back, we shared a series of super-cute 8-bit GIFs created by talented Tumblr user 1041uuu which depict everyday scenes of life in Japan in a whimsically awesome, old-school way. Now we're happy to report that the artist has been busy creating even more GIFs in the same great style!

Get ready for some super sweet moving pixel art!