Welcome to The Breakfast Club! We're a disorganized group of rebel lefties who hang out and chat if and when we're not too hungover we've been bailed out we're not too exhausted from last night's (CENSORED) the caffeine kicks in. Join us every weekday morning at 9am (ET) and weekend morning at 10:30am (ET) to talk about current news and our boring lives and to make fun of LaEscapee! If we are ever running late, it's PhilJD's fault.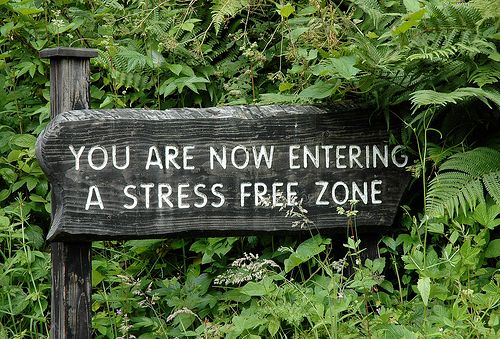 This Day in History
Christopher Columbus sets sail; Europe slides further into World War I; A Cold War case heats up Capitol Hill; Air traffic controllers in the U.S. go on strike; NBA founded; Singer Tony Bennett born.
Breakfast Tunes
Something to Think about over Coffee Prozac
To work is to feel alive.
Breakfast News
Hundreds of civilians killed in US-led air strikes on Isis targets – report
The air campaign against Islamic State in Iraq and Syria has killed more than 450 civilians, according to a new report, even though the US-led coalition has so far acknowledged just two non-combatant deaths.

More than 5,700 air strikes have been launched in the campaign, which nears its first anniversary this Saturday, with its impact on civilians largely unknown.

Now Airwars, a project by a team of independent journalists, is publishing details of 52 strikes with what it believes are credible reports of at least 459 non-combatant deaths, including those of more than 100 children.

It says there is a "worrying gulf between public and coalition positions" on the campaign's toll on civilians.
Obama's clean power plan hailed as US's strongest ever climate action
Hundreds of businesses including eBay, Nestle and General Mills have issued their support for Barack Obama's clean power plan, billed as the strongest action ever on climate change by a US president.

The rules, being announced on Monday, are designed to cut emissions from power plants and have been strengthened in terms of the long-term ambition as originally proposed by the president last year, but slightly weakened in the short-term in a concession to states reliant on highly-polluting coal.

White House adviser Brian Deese said the Environmental Protection Agency (EPA) rules represented the "biggest step that any single president has made to curb the carbon pollution that is fuelling climate change". The US is the world's second biggest carbon emitter after China.
Stocks Plunge in Greece as Athens Exchange Reopens
Investors issued a vote of no confidence in Greece's economy on Monday, dumping Greek stocks as trading on the Athens stock exchange resumed for the first time in five weeks.

Shares on the exchange initially dropped by 22.8 percent as trading began, with bank stocks falling 30 percent. Banks have been among the hardest-hit sectors of the Greek economy, and they are dependent on emergency cash from the European Central Bank to stay afloat.

The reopening of the stock exchange came as government officials and representatives of the country's international creditors entered a second week of difficult negotiations on a multibillion-euro bailout, Greece's third in five years.
'I've put the ricotta aside for you' – police crack mafia's sheep-farming code
Italian police have arrested 11 suspects linked to the fugitive head of the Sicilian mafia, including one who ran a secret message system for the mobster using a code based on sheep farming.

Police said Matteo Messina Denaro, who has been on the run since 1993, used a farm to communicate with his henchmen. He would use the age-old method of "pizzini" to hide pieces of paper containing messages, often written in cipher.

Among those arrested was Vito Gondola, 77, whose job it allegedly was to call other members to alert them to each new message, which was placed under a rock in a field where he tended sheep.

"I've put the ricotta cheese aside for you, will you come by later?" he would say on the telephone – a phrase investigators said had nothing to do with dairy products
—–
Must Read Blog Posts
Introducing Shadowproof Kevin Gosztola
Winning in Maui: TPP Ministerial Negotiations Fail, with No Date Set for the Next Round Lambert Strether, naked capitalism
Republican Rank-and-File Lines Up Against Financial Regulation Yves Smith, naked capitalism
TPP Will Override Five Years Of Democratic Discussion About Software Patents In New Zealand Glyn Moody, Techdirt
In NYT's Fictional Presentation, China Pioneered the "Collect It All" Strategy emptywheel aka Marcy Wheeler, emptywheel
The Imperial Masquerade of Barack Obama Charles Pierce, Esquire Politics