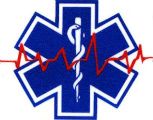 Welcome to the Stars Hollow Health and Fitness News weekly diary. It will publish on Saturday afternoon and be open for discussion about health related issues including diet, exercise, health and health care issues, as well as, tips on what you can do when there is a medical emergency. Also an opportunity to share and exchange your favorite healthy recipes.
Questions are encouraged and I will answer to the best of my ability. If I can't, I will try to steer you in the right direction. Naturally, I cannot give individual medical advice for personal health issues. I can give you information about medical conditions and the current treatments available.
You can now find past Health and Fitness News diaries here and on the right hand side of the Front Page.
I'm still traveling. The regular health and fitness will return next week.
Follow us on Twitter @StarsHollowGzt
Summer Fruit Galettes
As long as there are still peaches, plums, apricots, berries and nectarines to be had, I'm buying them up and making pies and galettes. A galette is a free-form pie, more rustic than a tart. Although they're usually made with classic buttery pie dough or puff pastry, I've been working at developing a dough recipe that is delicate and tasty but not too rich. I decided that a yeasted dough could work, and came up with a formula that yields enough for two galettes but has only 60 grams of butter (about 4 tablespoons). The flavor is nutty and rich because of the whole-wheat flour, but the dough isn't heavy. The trick is to roll it very thin, then freeze it right away so that it doesn't continue to rise and become too bready, and also so that it's easy to work with when you are ready to assemble the tart. The dough works beautifully for these free-form galettes.

~Martha Rose Shulman~
Dessert Galette Pastry
This yeasted dough is a cross between a pizza dough and pie crust dough.
Almond flour spread over the crust before baking adds flavor and absorbs juice to keep the crust from getting soggy.
Baking deepens the flavor of even less than perfectly ripe apricots.
The plums' deep color and the perfume of orange zest give this tart extra appeal.
Use whatever stone fruits and berries you like for this delicious odds-and-ends pie.