Welcome to The Breakfast Club! We're a disorganized group of rebel lefties who hang out and chat if and when we're not too hungover we've been bailed out we're not too exhausted from last night's (CENSORED) the caffeine kicks in. Join us every weekday morning at 9am (ET) and weekend morning at 10:30am (ET) to talk about current news and our boring lives and to make fun of LaEscapee! If we are ever running late, it's PhilJD's fault.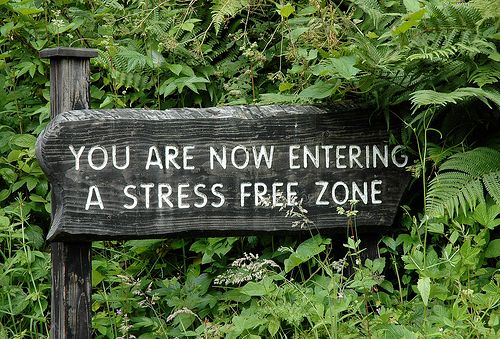 This Day in History
President Bill Clinton's grand jury testimony in the Monica Lewinsky scandal aired on TV; Authors H.G. Wells and Stephen King born; 'Monday Night Football' premieres; Actor-comedian Bill Murray born.
Breakfast Tunes
Something to Think about over Coffee Prozac
You can't move mountains by whispering at them.

Pink
Breakfast News
Drug Goes From $13.50 a Tablet to $750, Overnight
Specialists in infectious disease are protesting a gigantic overnight increase in the price of a 62-year-old drug that is the standard of care for treating a life-threatening parasitic infection.

The drug, called Daraprim, was acquired in August by Turing Pharmaceuticals, a start-up run by a former hedge fund manager. Turing immediately raised the price to $750 a tablet from $13.50, bringing the annual cost of treatment for some patients to hundreds of thousands of dollars. [..]

Turing's price increase is not an isolated example. While most of the attention on pharmaceutical prices has been on new drugs for diseases like cancer, hepatitis C and high cholesterol, there is also growing concern about huge price increases on older drugs, some of them generic, that have long been mainstays of treatment.

Although some price increases have been caused by shortages, others have resulted from a business strategy of buying old neglected drugs and turning them into high-priced "specialty drugs."
George W. Bush Made Retroactive N.S.A. 'Fix' After Hospital Room Showdown
President George W. Bush sought to retroactively authorize portions of the National Security Agency's post-9/11 surveillance and data collection program after a now-famous incident in 2004 in which his attorney general refused to certify the program as lawful from his hospital bed, according to newly declassified portions of a government investigation.

Mr. Bush's effort to salvage the surveillance program without changes did not satisfy top Justice Department officials, who threatened to resign. But the newly disclosed passages of a report by inspectors general of six agencies suggest that the confrontation in the hospital room came after the Justice Department identified several problems, including a "gap" between what Mr. Bush had authorized the N.S.A. to collect and what the agency was collecting in practice.
Syriza returns to power in Greek general election
Greece's leftwing leader Alexis Tsipras has emerged triumphant from a snap general election after securing a dramatic victory over his conservative rival, despite a turbulent first term in office.

There had been predictions that the race was too close to call after he accepted a crushing eurozone-led austerity programme during his first term in office, but the charismatic leader looked set to be returned to power with a near repeat of the stunning win that catapulted his Syriza party into office in January.
Cost of medical marijuana in Minnesota leads some to return to illegal sources
Just two months after Minnesota launched its medical marijuana programme, some patients turned off by high costs say they are back to buying the drug illegally – because it's the only way they can afford it.

State officials and the companies hired to make marijuana products trumpeted the programme's medical approach of pills and oils and no leaf products when it launched in July. But some patients say the highly restricted and regulated system is costing them hundreds or even thousands of dollars a month, none of it covered by insurance.

Company executives defend their prices: a small vial of marijuana extract can run nearly $130 in Minnesota, more than double the cost of a similar product in Colorado, where recreational marijuana is legal and such companies have sold it medically for more than a decade and say costs will fall over time.
Apple removes malicious programs after first major attack on app store]
Apple is cleaning up its app store to remove malicious iPhone and iPad programs after the first large-scale attack on the popular mobile software outlet.

The company disclosed the effort on Sunday night after several cyber security firms reported finding a malicious program dubbed XcodeGhost that was embedded in hundreds of legitimate apps.

It is the first reported case of large numbers of malicious software programs making their way past Apple's stringent app review process. Prior to this attack, a total of just five malicious apps had ever been found in the app store, according to cyber security firm Palo Alto Networks.
AVG changes privacy policy and faces backlash
Antivirus major AVG Technologies announced changes to its privacy policy which will permit the company to sell some of the non-indentifying data about the antivirus users. The data would mainly include the browsing history which can be used by advertisers to serve relevant advertisements to online users.

The company said that it aims to make money from non-personal data collected by its applications so that it can continue supporting free software. The company added that it will anonymize or aggregate the data that might be personally indentifying.

The company has updated its privacy policy and the company is already facing a backlash as the changes proposed to the privacy policy allow AVG to sell the browsing data of consumers. Privacy experts have termed the changes to the privacy policy as absurd move from the antivirus company.

Czech Republic-based AVG aims to sell the browsing data of consumers to online advertising networks. AVG's new privacy policy will be applicable from October 15.
Nasty URL bug brings Google Chrome to a screeching halt
If you use Google Chrome, you'll want to watch out for this bug: According to VentureBeat, a specific character string of text could bring your browser crashing to the ground.

According to VentureBeat, merely appending "%%30%30" to the end of a URL will cause Chrome to hang and crash. The cruelest twist? You don't even have to open a malformed URL to cause the crash-merely mousing over the link is enough to bring down Chrome. (In other words, don't add the above string to URLs unless you like cussing at your computer. Don't say we didn't warn you.)
Emmys 2015: Game of Thrones sets record on huge night for HBO
For the first time in the show's six season history, HBO's Game of Thrones took home the best drama series award on Sunday night's Emmy awards in Los Angeles, beating nine other competitors including AMC's Mad Men.

The show racked up a record-breaking 12 awards from its 24 nominations, the most any series has won in a single year. The previous record holder was The West Wing which won nine awards at the 2000 Emmys. [..]

The win capped a huge night for HBO, which won a total of 43 Emmys, more than any other network. In addition to winning best drama, the cable network also claimed best comedy series for Veep and best miniseries for Olive Kitteridge.
—–
Must Read Blog Posts
So There Was ONE Cultural Difference the Military Recognized in Afghanistan Jim White, emptywheel
The History of Witchhunts and Their Relevance to the Present Day Lambert Strether of Corrente, naked capitalism
Viola Davis tells the truth about the industry while accepting her historic Emmy: "You cannot win an Emmy for roles that simply are not there" Erin Keane, Salon
"I guess when Dad said that he'd like to f**k everyone in the audience the nice, Midwest policemen didn't see the humor in that": George Carlin's daughter remembers the advent of "7 dirty words" Kelly Carlin, Salon
Time Warner Cable CEO: Cable TV Pricing Is So High Because We're The Mercedes Of Entertainment Karl Bode, Techdirt
Texas Attorney General Sues Self To Stop Self From Releasing Documents He Says Can't Be Released Tim Cushing, Techdirt
—–
Your Moment of Zen
—–