Welcome to The Breakfast Club! We're a disorganized group of rebel lefties who hang out and chat if and when we're not too hungover we've been bailed out we're not too exhausted from last night's (CENSORED) the caffeine kicks in. Join us every weekday morning at 9am (ET) and weekend morning at 10:30am (ET) to talk about current news and our boring lives and to make fun of LaEscapee! If we are ever running late, it's PhilJD's fault.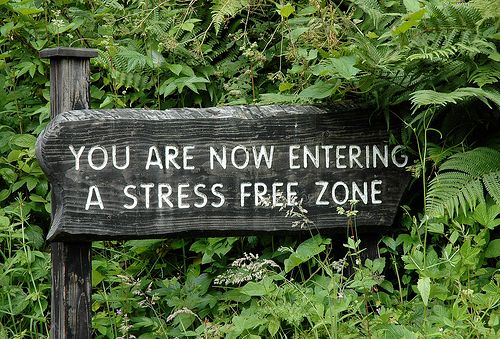 This Day in History
Germany annexes Czechoslovakia's Sudetenland region; America returns to manned spaceflight for the first time since the Space Shuttle Challenger disaster; Pope John Paul the First is found dead.
Breakfast Tunes
Something to Think about over Coffee Prozac
There are two means of refuge from the miseries of life: music and cats.
Breakfast News
US stock markets fall due to renewed concerns about the Chinese economy
US stock markets fells significantly on Monday due to renewed concerns about the health of the Chinese economy.

The Dow Jones Industrial Average closed down 313 points (1.9%) to 16,002 points, following losses on other markets across the world.

Analysts said anxiety was heightened among investors by official Chinese government statistics showing that the country's industrial powerhouse companies' profits plunged 8.8% last month – a much steeper drop than previously thought.
FBI resists calls to reform voluntary reporting system for police killings
The FBI will continue to resist pressure from legislators and activists for the creation of a fully comprehensive count of all killings by American police officers, the bureau's director signalled on Monday.

Writing as the FBI released its annual crime statistics, James Comey said an existing voluntary system, under which police departments around the country choose whether or not to submit data on homicides by their officers, will carry on. [..]

Yet both the accuracy of the figures and any trends emerging from them have been called into question due to the voluntary reporting system.

The Guardian is counting all deaths caused by police and law enforcement in 2015, and collecting extensive details on each incident and those killed. As of Monday a total of 871 deaths this year had been recorded by the project, The Counted.

A spokesman for the FBI did not respond to a request for information on how many of the roughly 18,000 law enforcement agencies in the US had submitted data in 2014 or in previous years.
Mount Everest to be declared off-limits to inexperienced climbers, says Nepal
Nepalese officials say they will introduce regulations banning inexperienced climbers from attempting Mount Everest in an attempt to improve safety and maintain the "glory" of the summit.

Kripasur Sherpa, the country's tourism minister, said he hoped to implement the rules in time for the spring season, which usually sees hundreds of mountaineers from across the world attempt to reach the 29,029ft (8,848 metres) summit of the world's highest peak.

Permits to climb Everest will only be given to those who can prove they have already scaled mountains that are higher than 6,500 metres, officials said. Disabled, old and very young people also face bans.
High school quarterback died from internal bleeding, autopsy finds
Evan Murray, a 17-year-old high school football player, died from internal bleeding due to a lacerated spleen, according to an autopsy.

"The autopsy determined that the cause of death was massive intra-abdominal hemorrhage due to a laceration of the spleen," read a statement from the Morris County Medical Examiner's office on Monday. "During the examination, Dr [Ronald] Suarez determined that the spleen was abnormally enlarged thus making it more susceptible to injury." [..]

Murray had been the starting quarterback for Warren Hills Regional High School in New Jersey for three years. Murray said he felt "woozy" after taking a hit and leaving the game on Friday night but was able to speak to team-mates as he left for hospital.
Genetic test shows which breast cancer patients can skip chemotherapy
A genetic test may be able to determine whether women with early-stage breast cancer can skip chemotherapy treatment and beat the disease with hormone therapy, according to a study released Monday.

By looking at the activity of 21 genes in the cancer tumor, the genetic test was able to accurately decipher whether women with early-stage breast cancer can take hormone-blocking drugs for treatment and forgo the chemotherapy that would often be prescribed along with it. Chemotherapy often has unpleasant side effects that include fatigue, hair loss, nausea and loss of appetite.
—–
Must Read Blog Posts
Chuck Todd Gives a Masterclass in Beltway Non-Journalism Charles Pierce, Esquire Politics
With Shell's Failure, U.S. Arctic Drilling Is Dead Nick Cunningham, naked capitalism
Toronto Sun: We Value Criticism And The Voice Of The Reader So Much, We're Killing Both Karl Bode, Techdirt
71% Of Americans Oppose Civil Asset Forfeiture. Too Bad Their Representatives Don't Care. Tim Cushing, Techdirt
Climate Hawks Vote: Obama Should Sue Exxon Under RICO Gaius Publius, Hullabaloo
Preston Burton Was Not Necessarily Appointed to Represent Privacy Interests; Was He Appointed to Undercut EFF? emptywheel aka Marcy Wheeler, emptywheel
—–
Your Moment of Zen