Welcome to The Breakfast Club! We're a disorganized group of rebel lefties who hang out and chat if and when we're not too hungover we've been bailed out we're not too exhausted from last night's (CENSORED) the caffeine kicks in. Join us every weekday morning at 9am (ET) and weekend morning at 10:00am (ET) (or whenever we get around to it) to talk about current news and our boring lives and to make fun of LaEscapee! If we are ever running late, it's PhilJD's fault.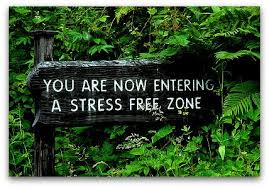 This Day in History
urnalist Edward R. Murrow takes on Senator Joe McCarthy's anti communist campaign; Commedian George Burns dies in 1996.
Breakfast Tunes
Something to Think about over
Coffee

Prozac
No one can terrorize a whole nation, unless we are all his accomplices.
Breakfast News
California prepares to dock cruise ship with 21 virus cases
Native Americans scramble over shutdown of Fargo sweat lodge
South Dakota tribe set to vote on legalizing marijuana
Oil plunges 20% as another virus-fueled trading week begins
Virginia reshaped as Democrats put historic stamp on laws
Lawmakers pass bill allowing Confederate monument removals
Group makes headway in Iowa on old Route 20 designation
Nevada high court defends Tahoe bear activists' free speech
Italy quarantines north in drastic bid to slow virus spread
N. Korea fires weapons after threatening 'momentous' action
Women fill streets of world's cities with call for justice
Scores detained at women's rally in Kyrgyzstan
Breakfast Blogs
Elizabeth Warren Was More of a Threat to the Money Power Than Bernie Sanders Charles P. Pierce, Esquire Politics
In a Totally Unresponsive Response to Reggie Walton's Order, Kerri Kupec Does Not Deny that Bill Barr Misrepresented the Mueller Report emptywheel aka Marcy Wheeler, emptywheel
CDC freakshow digby aka Heather Digby Parton, Digby's Hullabaloo
A Stopped Clock Is Right… tristero, Digby's Hullabaloo
Your damned civic duty Tom Sullivan, Digby's Hullabaloo
Assholes Have to Stick Together Scott Lemieux, Lawyers, Guns and Money
We Can Fix Our Environmental Problems Erik Loomis, Lawyers, Guns and Money
What Did That Dumb Orange Motherfucker Say Now? (CDC Visit Version) The Rude Pundit, at his blog
Republicans in Democrats' Clothing? Yastreblyansky, The Rectification of Names
DAVID FRUM, YOUR NAÏVETÉ IS TOUCHING Steve M., No More Mister Nice Blog