Welcome to The Breakfast Club! We're a disorganized group of rebel lefties who hang out and chat if and when we're not too hungover we've been bailed out we're not too exhausted from last night's (CENSORED) the caffeine kicks in. Join us every weekday morning at 9am (ET) and weekend morning at 10:00am (ET) (or whenever we get around to it) to talk about current news and our boring lives and to make fun of LaEscapee! If we are ever running late, it's PhilJD's fault.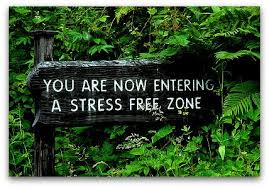 This Day in History
FDR wins unprecedented third term in the White House; Richard Nixon elected President; Former President Reagan says he has Alzheimer's; George Foreman sets boxing record; Pianist Vladimir Horowitz dies.
Breakfast Tunes
Something to Think about over
Coffee

Prozac
Imagination is the only key to the future. Without it none exists – with it all things are possible.
Breakfast Blogs
The DOJ Is Mulling a Special Counsel for Trump, The Election Is Coming, and What's Next Is Anybody's Guess Charles P. Pierce, Esquire Politics
Trump Prosecutions: Making Tea While Awaiting the Post-Election Flood emptywheel aka Marcy Wheeler, emptywheel
War for Ukraine Day 254: Well You Don't See That Every Day! Adam L. Silverman, Balloon Juice
Yet Another Musk Post mistermix, Balloon Juice
Live with uncertainty digby aka Heather Digby Parton, Digby's Hullabaloo
If you're so rich, why aren't you smart? Tom Sullivan, Digby's Hullabaloo
Court Tells Florida Town That Law Forbidding Resident's 'Fuck Trump' Sign Is Unconstitutional Tim Cushing, Techdirt
Hollywood Whines About Mandatory Release Windows (Which They Used To Support) Fueling Piracy Mike Masnick, Techdirt
Donald Trump, His Son and Hope Hicks Have All Been Deposed in Lawsuit Accusing Ex-President of Promoting Pyramid Scheme, Lawyers Say Adam Klasfeld, Law & Crime
Trump's Former Trade Adviser Peter Navarro Makes Last-Ditch Effort to Dismiss Contempt of Congress Charges as Trial Date Looms Marisa Sarnoff, Law & Crime
Justice Barrett Again Shows Conservative Challengers of Biden's Student Loan Forgiveness Plan the Supreme Door Matt Naham, Law & Crime
Elon Musk bet $44 billion on the dumbest free speech theories on the Intellectual Dark Web Scott Lemieux, Lawyers,Guns & Money
The Spiral of Silence will be tonight's topic on Fox News Paul Campos, Lawyers, Guns & Money
Erik Visits an American Grave, Part 1,229 Erik Loomis, Lawyers, Guns & Money
Barack Obama Calls Crazy "Crazy" and We Need More of That The Rude Pundit, at his blog
REPUBLICANS OPEN A SECOND FRONT IN THE PAUL PELOSI NARRATIVE WAR Steve M., No More Mister Nice Blog
Jim Jordan's Thousand Page Manifesto Just Reads 'All Work And No Play Makes Hunter Biden A Dull Boy' Liz Dye, Wonkette
Peggy Noonan Takes Hayride, Eats Pills, Wonders How A Headless Man Can Speak Gary Legum, Wonkette
Repro Rights Roundup: Hypocrisy, Homicidal Maniacs And Why You Really Better Vote Next Week Robyn Pennacchia, Wonkette
Joe Biden's Economy Once Again Adds More Jobs Than Expected, Not Bad Huh? Doktor Zoom, Wonkette
Marjorie Taylor Greene Gets Trump Fans To Boo Paul Pelosi, Because That's The Kinda Trash MAGA Folk Are Evan Hurst, Wonkette