Welcome to The Breakfast Club! We're a disorganized group of rebel lefties who hang out and chat if and when we're not too hungover we've been bailed out we're not too exhausted from last night's (CENSORED) the caffeine kicks in. Join us every weekday morning at 9am (ET) and weekend morning at 10:00am (ET) (or whenever we get around to it) to talk about current news and our boring lives and to make fun of LaEscapee! If we are ever running late, it's PhilJD's fault.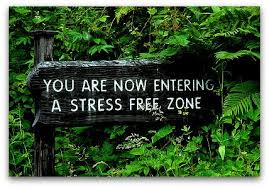 This Day in History
Adolf Hitler makes his first attempt to seize power in Germany; Democrat John F. Kennedy wins the presidency; Ronald Reagan is elected governor of California; Bonnie Raitt is born; Led Zeppelin releases the album "Led Zeppelin Four.".
Breakfast Tunes
Something to Think about over
Coffee

Prozac
Citizenship is a tough occupation which obliges the citizen to make his own informed opinion and stand by it.
Breakfast Blogs
Not Every Error in an Election is an International Plot Charles P. Pierce, Esquire Politics
Vote NO on 'Flaw and Disorder' Republican Attorneys General Rayne, emptywheel
War for Ukraine Day 257: More Air Defense Has Arrived! Adam L. Silverman, Balloon Juice
There Can Be Only One John Cole, Balloon Juice
Republicans running their game. Again. digby aka Heather Digby Parton, Digby's Hullabaloo
Nice republic ya got there. A shame if you couldn't keep it. Tom Sullivan, Digby's Hullabaloo
DEA's Rainbow Fentanyl Moral Panic Is Making Broadcasters, Politicians Stupider Than They Already Are Tim Cushing, Techdirt
The Elon Speedrun Continues; Apparently Comedy Is Not Quite Legal On The New Twitter Mike Masnick, Techdirt
SCOTUS Refused to Take Up Case on 'Suppressed Exculpatory Evidence' About 'Key Witness' in Capital Case, and Justice Jackson Had Some Thoughts Matt Naham, Law & Crime
Justice Thomas Scolds SCOTUS for Rejecting Case of Serviceman Exposed to Toxic Drinking Water: 'We Caused This Chaos' and 'It Is Our Job to Fix It' Elura Nanos, Law & Crime
Ninth Circuit Hands John Eastman Another Loss, Dismisses Appeal of Judge's Order in Jan. 6 Committee Emails Case Meghann Cuniff, Law & Crime
Gorsuch Dissent Chides Colleagues and 'Wrong' Supreme Court Precedent for 'Tinkering' with 'Ancient Tradition' in Criminal Justice Reform Case About Jury Trials Colin Kalmbacher, Law & Crime
On the theory that murder rates are increasing because of reforms that were never implemented Scott Lemieux, Lawyers, Guns & Money
Midterm prediction thread Paul Campos, Lawyers, Guns & Money
It's All Diplomacy Cheryl Rofer, Lawyers, Guns & Money
Erik Visits an American Grave, Part 1,232 Erik Loomis, Lawyers, Guns & Money
Vote Because Fuck Them The Rude Pundit, at his blog
Election Eve Yastreblyansky, The Rectification of Names
TOMORROW WON'T BE A BAD DAY FOR THE DEMOCRATS, AND WE SHOULD SAY THAT NO MATTER WHAT HAPPENS Steve M., No More Mister Nice Blog
Republicans Scared They're Going To Lose … Oklahoma? Robyn Pennacchia, Wonkette
Let's Enjoy Rick Scott's Incompetence One More Time Before The Midterms Michael Mora, Wonkette
Trump Incites Mob Against Judge Who Won't Let Him Do More Frauding. UNFAIR! Liz Dye, Wonkette
Midterm Polls May Be Accurate Or They May Not, Please Drink Accordingly Gary Legum, Wonkette