Welcome to The Breakfast Club! We're a disorganized group of rebel lefties who hang out and chat if and when we're not too hungover we've been bailed out we're not too exhausted from last night's (CENSORED) the caffeine kicks in. Join us every weekday morning at 9am (ET) and weekend morning at 10:00am (ET) (or whenever we get around to it) to talk about current news and our boring lives and to make fun of LaEscapee! If we are ever running late, it's PhilJD's fault.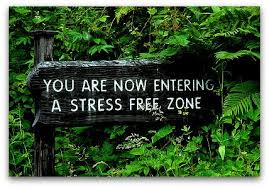 This Day in History
Highlights of this day in history: Nazi Germany bombs English town of Coventry during World War II; 'Moby-Dick' is published; Nellie Bly begins globe-trotting trek; Leonard Bernstein makes conducting debut; Composer Aaron Copland is born.
Breakfast Tunes
Something to Think about over
Coffee

Prozac
Life is like a game of cards. The hand you are dealt is determinism; the way you play it is free will.
Breakfast Blogs
The Election Is All Over but the Counting—and That Ain't Going in a Hurry Charles P. Pierce, Esquire Politics
Trump's Secret Document, with the Post-Administration Pollster Communication, in His Desk Drawer emptywheel aka Marcy Wheeler, emptywheel
The Tanking of Twitter Rayne, emptywheel
War for Ukraine Day 263: Protect the Flag! Adam L. Silevrman, Balloon Juice
The Democratic brand is apparently not as tarnished as everyone thought digby aka Heather Digby Parton, Digby's Hullabaloo
The republic is not dead yet Tom Sullivan, Digby's Hullabaloo
Trump Doesn't Want Special Master to Hear Privately from National Archives, Expresses 'Deep Concerns' About Leadership's 'Political Bias' Adam Klasfeld, Law & Crime
The Trump disease Pal Campos, Lawyers, Guns & Money
It's Official! Scott Lemieux, Lawyers, Guns & Money
Erik Visits an American Grave, Part 1,236 Erik Loomis, Lawyers, Guns & Money
Money Well Spent: The Big Blue Breakwater driftglass, at his blog
Blaming Trump Lets Republicans Off the Hook (and Other Observations on a Pretty Good Election) The Rude Pundit, st his blog
DEMOCRATS WIN THE SENATE — SO WHAT WILL HAPPEN IN GEORGIA? Steve M., No More Mister Nice Blog