Welcome to The Breakfast Club! We're a disorganized group of rebel lefties who hang out and chat if and when we're not too hungover we've been bailed out we're not too exhausted from last night's (CENSORED) the caffeine kicks in. Join us every weekday morning at 9am (ET) and weekend morning at 10:00am (ET) (or whenever we get around to it) to talk about current news and our boring lives and to make fun of LaEscapee! If we are ever running late, it's PhilJD's fault.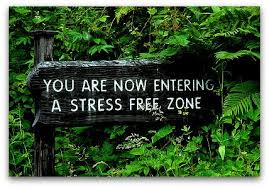 This Day in History
Cult leader Jim Jones and hundreds of followers die in mass murder-suicide in South America; Massachusetts high court rules gay couples can marry; Disney's 'Steamboat Willie' premieres in New York.
Breakfast Tunes
Something to Think about over
Coffee

Prozac
A voice is a human gift; it should be cherished and used, to utter fully human speech as possible. Powerlessness and silence go together.
Breakfast Blogs
Nancy Pelosi, First Female Speaker of the House, Takes a Victory Lap Charles P. Pierce, Esquire Politics
Welcome to the Jim Jordan and James Comer Look the Other Way Committees, Brought to You By Access Journalism emptywheel aka Marcy Wheeler, emptywheel
War for Ukraine Day 267: Just a Brief Update Tonight Adam L. Silverman, Balloon Juice
Twitter Implosion John Cole, Balloon Juice
Pass the popcorn please! digby aka Heather Digby Parton, Digby's Hullabaloo
Marry who you love Tom Sullivan, Digby's Hullabaloo
Whoops: Cable Giant Cable One Accidentally Sends Rival Email Saying Their Top Priority Is Killing Community-Funded Broadband Karl Bode, Techdirt
Fact Check: Facebook's Policy That Its Fact Checkers Can No Longer Check Trump Is Very, Very Bad Mike Masnick, Techdirt
First Circuit Trims First Amendment, Upholds New Hampshire's Criminal Defamation Law Tim Cushing, Techdirt
House GOP Rattles Off List of Alleged 'Biden Family' Crimes, Says Investigating Jan 6. Capitol Breach Is Not a Priority at All Colin Kalmbacher, Law & Crime
Judge Instructs Court Monitor Overseeing Trump Organization: 'Immediately' Report 'Unusual,' 'Suspicious' or 'Fraudulent' Activity Adam Klasfeld, Law & Crime
Dobbs is one major event in the long Republican battle to control female sexuality Scott Lemieux, Lawyers, Guns & Money
A good word for the Yale Law School Paul Campos, Lawyers, Guns & Money
Erik Visits an American Grave, Part 1,239 Erik Loomis, Lawyers, Guns & Money
Desperate conservatives rally around an absurd talking point: Trump pivots to being presidential! Amanda Marcotte, Salon
10 Things I Hate About Trump: The Sequel driftglass, at his blog
THE WITCH-HUNT HOUSE WILL BE REPUBLICAN UNPOPULARISM ON DISPLAY Steve M., No More Mister Nice Blog
Republicans Prepare To Ratf*ck Biden. Democrats Prepare To Kick Kevin McCarthy In The Nuts. Liz Dye, Wonkette
Virginia Deletes Martin Luther King Jr. From History Standards, But It Was An ACCIDENT! Doktor Zoom, Wonkette
Ben Shapiro Being F*ckin' Weirdo About Senate Gay Marriage Vote, Don't Faint Evan Hurst, Wonkette