Welcome to The Breakfast Club! We're a disorganized group of rebel lefties who hang out and chat if and when we're not too hungover we've been bailed out we're not too exhausted from last night's (CENSORED) the caffeine kicks in. Join us every weekday morning at 9am (ET) and weekend morning at 10:00am (ET) (or whenever we get around to it) to talk about current news and our boring lives and to make fun of LaEscapee! If we are ever running late, it's PhilJD's fault.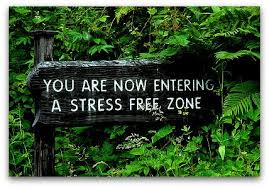 This Day in History
China enters Korean War; Nazis force half a million Jews into walled ghetto; Nixon's secretary tries to explain gap on Watergate tapes; 'Casablanca' premieres at Hollywood Theater; Tina Turner is born.
Breakfast Tunes
Something to Think about over
Coffee

Prozac
Jogging is very beneficial. It's good for your legs and your feet. It's also very good for the ground. If makes it feel needed.
Breakfast Blogs
The U.S. Has Always Known Political Violence, But Seldom Has It been so Pointless Charles P. Pierce, Esquire Politics
Litigating "'Normies' Smash[ing] Some Pigs to Dust" in the Proud Boy Leader Conspiracy emptywheel aka Marcy Wheeler, emptywheel
War for Ukraine Day 275: 9 Months and 1 Day… Adam L. Silverman, Balloon Juice
Embracing the fringe digby aka Heather Digby Parton, Digby's Hullabaloo
Misinformed dissent Tom Sullivan, Digby's Hullabaloo
'That Is Incorrect': Special Counsel Swats Down Claim by Donald Trump's Lawyers That Rudy Giuliani Case Empowers Judge in Mar-a-Lago Probe Adam Klasfeld, Law & Crime
The tragic killing of the child tax credit Scott Lemieux, Lawyers, Guns & Money
Erik Visits an American Grave, Part 1,245 Erik Loomis, Lawyers, Guns & Money
SARAH PALIN'S DEMISE HAPPENED BECAUSE SHE WASN'T GOOD AT LIB-OWNING Steve M., No More Mister Nice blog