Welcome to The Breakfast Club! We're a disorganized group of rebel lefties who hang out and chat if and when we're not too hungover we've been bailed out we're not too exhausted from last night's (CENSORED) the caffeine kicks in. Join us every weekday morning at 9am (ET) and weekend morning at 10:00am (ET) (or whenever we get around to it) to talk about current news and our boring lives and to make fun of LaEscapee! If we are ever running late, it's PhilJD's fault.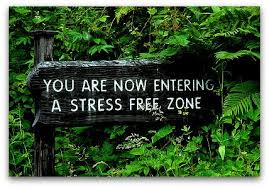 This Day in History
President Johnson names commission to investigate JFK's assassination; U.N. passes resolution calling for the British Mandate of Palestine to be partitioned; First flight over the South Pole; Natalie Wood, Cary Grant and George Harrison die.
Breakfast Tunes
Something to Think about over
Coffee

Prozac
They missed a great opportunity to shut up.
Breakfast Blogs
Asa Hutchinson Is Saying the Right Things for a GOP Presidential Candidate. Too Bad That's Doomed. Charles P. Pierce, Esquire Politics
On Trump, the Anti-Semites, and the Coup Attempt: The Import of Nick Fuentes' Reference to January 6 emptywheel aka Marcy Wheeler, emptywheel
War for Ukraine Day 278: What Ukrainian Cyber Defense Doing? Adam L. Silverman, Balloon Juice
Just another dinner party at Mar-a-Lago digby aka Heather Digby Parton, Digby's Hullabaloo
Is the DOJ up to the task? Tom Sullivan, Digby's Hullabaloo
San Francisco Lawmakers Think It Might Be OK For Cops To Deploy Robots To Kill People Tim Cushing, Techdirt
Over 90 Organizations Tell Congress Not To Support Dangerous 'Kids Online Safety' Bill Mike Masnick, Techdirt
NY Times Aptly Illustrates How The AT&T Time Warner Merger Was An Even Bigger Mess Than You Probably Realized Karl Bode, Techdirt
Special Master Throws Curveball to Trump and DOJ, Nixes Upcoming Hearing About Various Issues and Tells Both Sides to Instead Answer Questions in Writing Colin Kalmbacher, Law & Crime
You can always come back, but you can't come back all the way Scott Lemieux, Lawyers, Guns & Money
Why do Western news agencies quote PRC government statistics as if they aren't completely made up? Paul Campos, Lawyers, Guns & Money
EErik Visits an American Grave, Part 1,247 Erik Loomis, Lawyers, Guns & Money
Is America's infatuation with billionaires finally coming to an end? Amanda Marcotte, Salon
THE GOP'S "NORMAL" CHOICE FOR 2024 … ISN'T Steve M., No More Mister Nice Blog
Mike Lindell Will Go 'Pillow-a-Pillow' With Ronna Romney McDaniel For RNC Crown Liz Dye, Wonkette
Sunday Show Republicans Cowards About Trump's White Supremacist Playdate, Also Other Things Too Michael Mora, Wonkette
House To Consider Treating Pregnant Inmates With Basic Human Decency Robyn Pennacchia, Wonkette
Elon Musk Pretty Sure Ron DeSantis Sensible Centrist Free Speech Champion America Needs Stephen Robinson, Wonkette
Trump Seems Terrified Of New Special Counsel, Happy Holidays, MFer! Evan Hurst, Wonkette