Burning the Midnight Oil for Living Energy Independence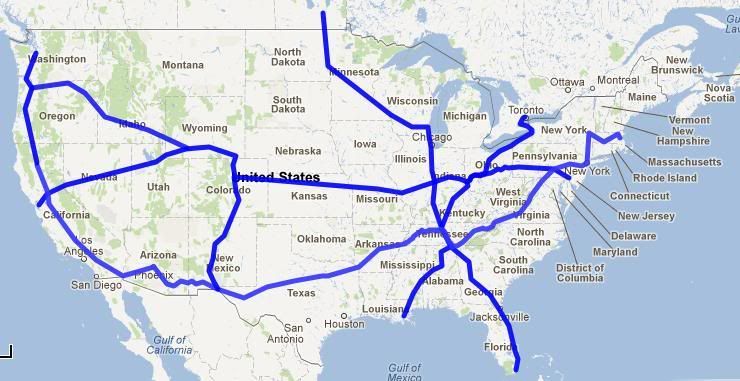 The last two weeks on the Sunday Train, I've been writing about the Steel Interstate. Steel Interstates & An America That Can Do Big Things (3 June) revisited the basic concept, and Putting Steel into the Amtrak Long Distance Backbone primarily discussed the first third of the Congressionally mandated reports on improving Amtrak's long distance rail network, but also discussed a bit about the role of long distance trains in the context of the Steel Interstate proposal.
This week, the attention shifts from the Steel Interstate infrastructure to the substantial benefit to our existing legacy Asphalt Interstates if the United States elects to retain a viable national economy by implementing some form of Steel Interstate electric rapid freight rail system for long-haul freight.
Along the way, I spend a bit of time talking about misconceptions about the cost of our legacy system. Myth and misconception that are sufficiently widely help may be sufficient platform for gathering majority support for a system … but its not a sufficient platform for putting together a sustainable system, in either physical, ecological, economic, or financial senses of "sustainable".