It may be my masochism, but I actually watched the Presidential debates. I also regularly watch the news over here in the UK. Cameron and his cronies constantly spout this argument that governments cannot create economic growth. During the Presidential debates, Mitt Romney even went a step further; he argued that governments cannot create employment. The Tory argument is a bit more sophisticated, but both arguments have their roots in the fantasies of neoliberal economics of which both the Tories and the Republicans have adopted in its most fundamental form; their arguments also tie into the perspective of reduction of the central government budgets along the lines demanded by the IMF and the introduction of austerity measures to ensure these results. Except, and this is a big exception, neither of these governments have been forced to do so by the IMF.
Given that these statements are not only historically inaccurate, but bordering on the patently absurd, it never ceases to amaze me that challenge from the mainstream media is not forthcoming. Even more so, during the debate, President Obama did not respond to the absurd statement by Romney; in fact, he also raised budget deficit reduction which essentially means cutting state employment and social services. The Labour Party does not disagree with the Tories; they only say that austerity must be done more slowly and Ed Balls (the shadow Chancellor of the Exchequer) has said at the Labour Party conference that, if elected, they had no intension of reversing the austerity measures forced upon the British populace by the Con-Dem government. Essentially, all of the mainstream parties are singing the same tune; honestly, different tonalities of the same argument do not change the fact that the underlying tune is the same.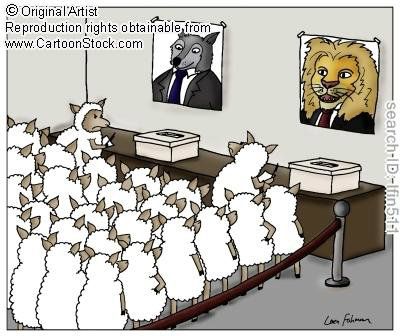 To someone that is living in the real world, in other words, someone that actually heard about the New Deal, that knows the role of government in ensuring economic growth during the post-war period in Europe, who knows damn well that state (or public) sector workers exist and that the government's purchase of goods and services from the private sector and investment in the private sector help to ensure economic growth it makes me wonder if they think that we are extremely stupid.